5 reasons why India can win ICC Cricket World Cup 2015
Updated - Mar 14, 2015 11:26 am
57 Views
5 reasons why India can win ICC Cricket World Cup 2015: India have had a wonderful World Cup 2015 winning 5 of their matches so far. Everything has clicked perfectly for MS Dhoni and his men from batting to bowling to fielding and catching. Opposition teams knew they had to deal with the Indian batting lineup, but had comfort in knowing that India's bowling was nothing to write home about, but Umesh Yadav, Mohit Sharma and Mohd. Shami along with R.Ashwin proved everyone wrong, dismissing every opponent all out in every match.
Quick Link : Watch: Brendon McCullum proves that he can fly in the air and is a super human
India has been in top form and here are the 5 reasons that India can win the 2015 World Cup and lift the coveted trophy.
5. Fielding – Raina, Kohli, Rahane, Dhawan and Rohit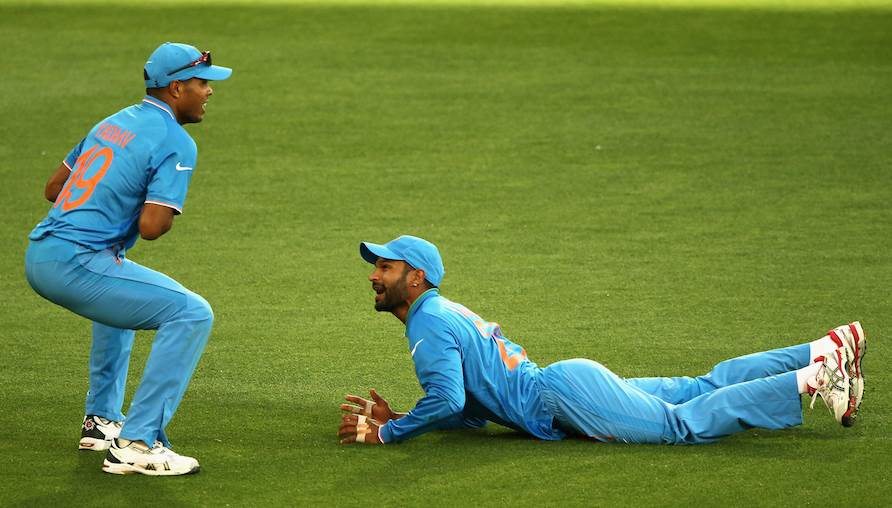 Indian fielding has seen worst days in 1990s and early 2000s, but the 2015 Indian fielding is a completely different matter. India has world-class fielders in Kohli, Raina, Jadeja, Rahane, Rohit and Dhawan who are not only agile and quick in the field, but are also athletic.  Dhoni doesn't have to remind them what they have to do. All of them love fielding and opponent batsmen think twice before going for a run when the ball going in their direction.
The surprise package is the fielding standards of the Indian fast bowlers. There was a time when Captain had to hide bowlers like Nehra, Munaf Patel in the field as they were the worst fielders in Indian team. But the current crop of Mohd. Shami, Umesh Yadav and Mohit Sharma are a different brand altogether. They dive, they slide, have very quick and accurate arms (ask AB de Villiers), Dhoni doesn't have to worry about placing them where the ball won't go to them but now he is confident enough to put Mohit at backward point, a very specialist place.
This fielding level saves 30- 40 runs for India which come in handy in close matches.