Virat Kohli's injury actually a lot worse than people know: Michael Clarke
Updated - Mar 21, 2017 8:48 pm
34 Views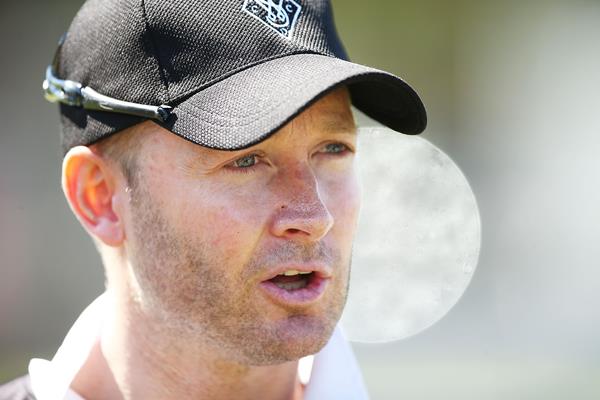 Follow us on Google News
Indian skipper Virat Kohli's fielding injury in the Australian first innings during the 3rd Test in Ranchi is "a lot worse than people know" said Australian skipper Michael Clarke. Kohli injured his shoulder on Day One of the Test trying to avert a boundary. He did not return to field, but came out to bat at his normal position.
Foxsports.com quoted Clarke as saying that Kohli had hidden the actual extent of his injury "It was very important for him to be on the field," Clarke had said after the third Test.
"The Indian physio, Patrick Farhart, is trying to manage his shoulder injury as much as he possibly can.I think it's actually a lot worse than people know or that Virat is leading on. I think he's trying to do everything he can to get out onto the park because he knows how important it is as captain to lead from the front. He certainly deserves credit for doing that. I think he'll be 100 per cent fit for the next Test match." the former Australian skipper praised the 28 year olds determination
Kohli was escorted off the field, there were a lot of concerns. And then was taken to hospital for scans and tests. But the Board of Control for Cricket in India (BCCI) however issued a statement saying Kohli was being kept under medical care to keep him fit for the match.
The Indian skipper was present on the field for the entire duration of the Australian second innings and did not exhibit signs of discomfort.
But given the resoluteness in Virat's character, it is quite possible that he played the match before being fit completely. He is known to be a man of will, and there's nothing stopping him from what he wants to do.
Follow us on Telegram