Cheteshwar Pujara takes to Twitter to thank the team's physiotherapist Patrick Farhart
Cheteshwar Pujara tweeted a selfie with the Indian team's physiotherapist after the end of today's play. 
Updated - Jan 4, 2019 4:52 pm
3.2K Views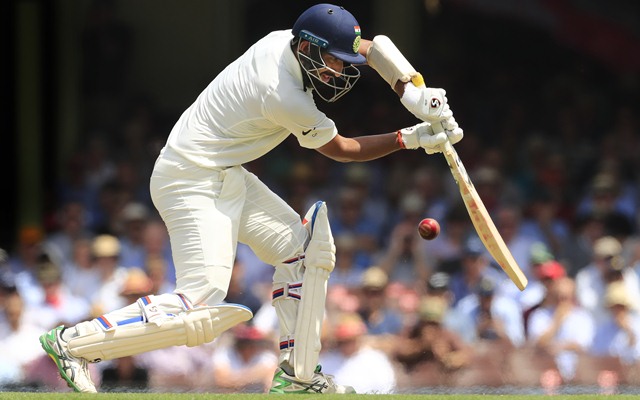 Cheteshwar Pujara is all over the news for his brilliant knock at the Sydney Cricket Ground. He's being applauded for the performance he has put up throughout the series. Amidst all of this, he hasn't forgotten the contributions of the team's physiotherapist who has worked hard to maintain the team's fitness. Pujara came up with a tweet thanking the Patrick Farhart for the amount of time and dedication he has put into the team.
How important is fitness in a player's career?
We have seen big cricketers just fall short of huge potential milestones because of lack of fitness. Fast bowlers are the biggest preys of the evil that injury is. The likes of Shane Bond had to put a full-stop on a blooming career because of a series of injuries. A batsman's work is no less of an art.
Stamina is a huge part of a batsman's big match temperament. Alastair Cook, the highest run-scorer for England in Tests, also has a reputation for his fitness and has the record for most consecutive Tests played by any cricketer. Although, the last few years of Cook's career was a little shaky the fact that he remained fit throughout helped me come thus far.
Speaking of big match temperament, a player of Pujara's measure has to be taken under consideration. It's impossible to bat throughout all three sessions of a day in Test cricket without immense stamina. In fact, Pujara has faced more balls than any other Indian player in a series in Australia. The past month has been long and eventful for the Indian batsman. But behind the scenes, it was Patrick Farhart, the Indian team's physiotherapist who in Pujara's words – "spent more time with me than his family in the last month."
Of Australian native, Farhart has been with the Indian team since Nitin Patel left his post as the team's therapist in May 2015.  He was a familiar face even before his stint with the Indian team due to his association with the Kings XI Punjab (KXIP) during the Indian Premier League (IPL).
Here's the tweet:
This man has spent more time with me than his family in the last month. Thanks @patrickfarhart for all your help in keeping me up and running. Cheers to all the long evening sessions 🤗 pic.twitter.com/bWTvsZiVdO

— cheteshwar pujara (@cheteshwar1) January 4, 2019
[interaction id="5c2f1424a09b676e623f765b"]