Cricketing Trends on Social Media today
Here is how the cricketers spent their day on Twitter and Instagram today.
Updated - Nov 8, 2018 7:53 pm
1.9K Views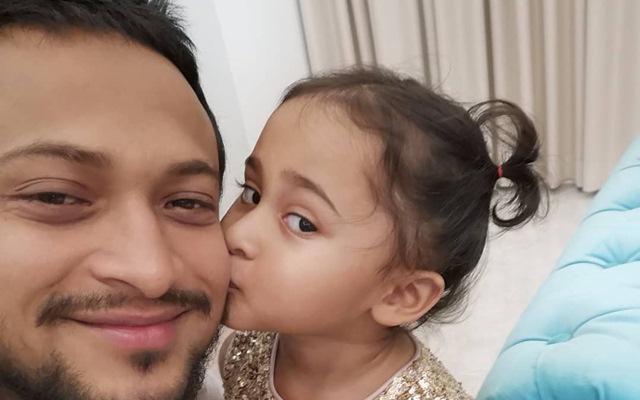 The cricketing trends on the social media revolved around a number of events. Virat Kohli has severely been bashed after his 'leave India' comment to a supporter. The Indian skipper has come out and remarked that he believes in freedom of choice and wished everyone on the festive season. Indian fast-bowler Siddarth Kaul shared a motivational quote mentioning the past, present and the future.
The likes of Keaton Jennings and Ben Foakes scored centuries against Sri Lanka and they were appreciated by cricketer turned commentators Russel Arnold and Kevin Pietersen respectively. Former Australian fast bowler Brett Lee turned 42 and retired Indian cricketer Sachin Tendulkar and many of them wished him on the auspicious occasion. Lee also thanked everyone for their love and support.
Ramiz Raza is concerned about Pakistan's batting and how it would perform in the South Africa tour later this year. All-rounder Mohammad Hafeez bids adieu to Peshawar Zalmi after playing for the franchise ever since the inaugural edition in 2016. English limited-overs skipper Eoin Morgan posted a picture along with wife Tara Ridgway.
Indian fast bowler Ishant Sharma wished everyone a very Happy Diwali. Sikandar Raza was heartbroken after 47 people died in an accident in Zimbabwe. Shakib Al Hasan and Ummey Ahmed Shishir's daughter Alaina Hasan Abri turned three years old and the Bangladesh all-round cricketer was over the moon on his daughter's birthday.
1. Virat Kohli 'all for freedom'
I guess trolling isn't for me guys, I'll stick to getting trolled! 😁
I spoke about how "these Indians" was mentioned in the comment and that's all. I'm all for freedom of choice. 🙏 Keep it light guys and enjoy the festive season. Love and peace to all. ✌😊

— Virat Kohli (@imVkohli) November 8, 2018
2. Siddarth Kaul's words of wisdom
The past is your Lesson.
The present is your Engine.
The future is your Motivation.💪🏼👍 #dreambig #inspirationalquotes #nevergiveup #dreambig #goals❤️ #instagram #instapic #sports #cricket pic.twitter.com/Lipy8tHa7z

— Siddharth Kaul (@sidkaul22) November 8, 2018
3. Russel Arnold congratulates Lanka
Congratulations @JetJennings #SLvENG Very well played … great example of using the depth of the crease and execution of the sweeps

— Russel Arnold (@RusselArnold69) November 8, 2018
4. Kevin Pietersen praises Ben Foakes 
A Ben Foakes debut 100.
Proud moment and so richly deserved!

Smart cricketer!
Hard worker!
Super talented!

Beautifully guided & helped by the brilliant @surreycricket setup!

— Kevin Pietersen🦏 (@KP24) November 8, 2018
5. A thankful Brett Lee
I'm very thankful for your lovely and incredible birthday wishes. Means a lot ❤️

— Brett Lee (@BrettLee_58) November 8, 2018
6. Prithvi Shaw's message
Don't downgrade your dream just to fix your reality, upgrade your conviction to match your reality. @sachin_rt sir @vinodkambli349 #Legends 🙏 pic.twitter.com/IV9C1foiVn

— Prithvi Shaw (@PrithviShaw) November 8, 2018
7. Dale Steyn's throwback
8. Mohammad Hafeez leaves Zalmi
Thanks @PeshawarZalmi & @JAfridi10 for such a great journey of 3yrs full of fond memories. Had fabulous time with U all. Now I decided to go to Draft of @thePSLt20 , Thanks to all fans of @PeshawarZalmi for their unconditional love & support. wishing u all the best for future

— Mohammad Hafeez (@MHafeez22) November 8, 2018
9. Wayne Parnell remembers an evening
10. Ishant Sharma's Diwali wishes
Happy Diwali to everyone. Had a fab time yesterday with family and friends!
…the festive celebrations continues. Spread Happiness 🙂🙂 #HappyDiwali pic.twitter.com/Zuwqd5HF7b

— Ishant Sharma (@ImIshant) November 8, 2018
11. Ramiz Raja worried about Pakistani batting
When will Pakistan batsmen & batting staff realise that batting woes stem from lack of ability & technique against the short ball..Not a single batsman in this team pulls or hooks…not even good at leaving them. Top order will be gobbled up in SA if they don't pay heed to it.

— Ramiz Raja (@iramizraja) November 8, 2018
12. Sachin's birthday wishes for Lee
Fast and furious on the field and an amazing person, musician and friend off it. Happy Birthday, @BrettLee_58. pic.twitter.com/mCuZi7Delx

— Sachin Tendulkar (@sachin_rt) November 8, 2018
13. Eoin Morgan with her better half
Thank you so much to @odendaadiamonds for making our special day sparkle. Quality products with an outstanding service 👏 #TBT pic.twitter.com/i9cjq7I4Jn

— Eoin Morgan (@Eoin16) November 8, 2018
14. Shakib Al Hasan celebrating his daughter's birthday
15. A devastated Sikandar Raza
Absolutely devastated to hear that 47 people died in an accident in Zimbabwe
Prayers go out to the families who are affected and praying for a quick recovery for those who are injured pic.twitter.com/c6Qbm4qo6L

— Sikandar Raza (@SRazaB24) November 8, 2018