Cricketing trends on Social Media today
Here is what the cricketing community was talking about in the last 24 hours.
Updated - Jan 10, 2019 9:36 pm
385 Views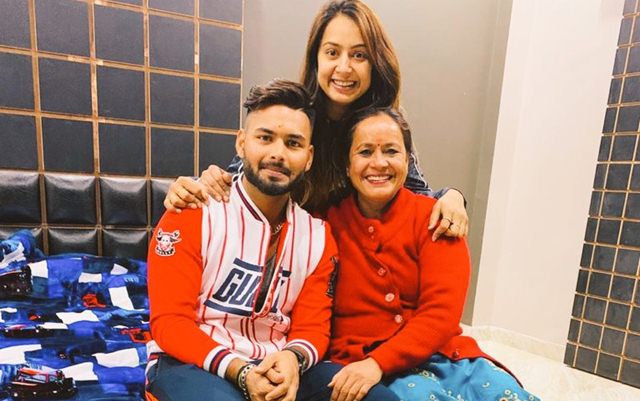 The cricketing trends on social media today was about Golf, swimming, quotes and a lot more. While the Indian and Australian teams prepared for the first ODI clash in Sydney it has been raining in the city. Then there was Rishabh Pant who drew strength from his family and the support he gets back home.
The ones enjoying Golf were Kevin Pietersen and RP Singh in two different parts of the world. Sandeep Lamichhane made the best of the off day while Aaron Finch is excited with the fact that he will be playing in the retro jersey. Jasprit Bumrah is out on the beach chilling, enjoying his break after a lot of hectic cricket. All that and a lot more in the trends of the day.
1. It is his family that gives Pant all his strength
Inside the four walls of a place called "Home" is where we get the strength to become everything that we are😇 pic.twitter.com/iWAp3QD2ee

— Rishabh Pant (@RishabPant777) January 10, 2019
2. Abhinav Mukund brings up his 29th first-class ton at the age of 29
3. Yusuf Pathan with former Indian javelin thrower Razia Sheikh at the CISF Golden Jubilee event
In the company of Razia Sheikh former India athlete at the Volleyball tournament in Baroda on the occasion of CISF's Golden Jubilee. pic.twitter.com/8VwQCyzk6J

— Yusuf Pathan (@iamyusufpathan) January 10, 2019
4. Shikhar Dhawan is impressed with the start Ashutosh has had to his career being the highest ever wicket-taker in a Ranji Trophy season
Ashutosh Aman that's what you call a flying start! Brilliant spell. Congratulations.👏 pic.twitter.com/6UX5PztL4w

— Shikhar Dhawan (@SDhawan25) January 10, 2019
5. KP is leaving Millvale but is definitely impressed with the golf courses there
Leaving Millvale back to JHB. Some 24hrs. My Goodness!
So lucky to be able to play such wonderful golf courses & spend time with lovely friends.

And this storm now…? 🌪⛈#Millvale pic.twitter.com/EhMwKmqcpj

— Kevin Pietersen🦏 (@KP24) January 10, 2019
6. The Australian team will be wearing a retro kit during the ODI series against India and it apparently is Aaron Finch's favourite
This is my all time favourite Aussie ODI kit!! @ShaneWarne agrees with me 😂😂😂 #99worldcup pic.twitter.com/OXl34VSXdW

— Aaron Finch (@AaronFinch5) January 10, 2019
7. Pattinson flies into the bowling crease and John Hastings just loves watching it!
I love watching James Pattinson fly into the bowling crease. He is an absolute ripper. ❤️

— John Hastings (@johnhastings194) January 10, 2019
8. Jasprit Bumrah who has been afforded a break by the BCCI from the ODI series in Australia and New Zealand limited-overs games is relaxing, refreshing and reviving
Relax 🏖
Refresh 👣
Revive 😇 pic.twitter.com/dNEawqaqW9

— Jasprit bumrah (@Jaspritbumrah93) January 10, 2019
9. RP Singh is enjoying Golf on a sunny day in Gurugram
Nice and sunny day here in Gurugram and sports shall always be my side!#GolfDay pic.twitter.com/E48JShYRlg

— R P Singh (@rpsingh) January 10, 2019
10. Sandeep Lamichhane made perfect use of the off day with a pool session
Chilling by the Pool. Great Time ! Perfect use of the off day. 🏊 pic.twitter.com/fPjuhsXKyV

— Sandeep Lamichhane (@IamSandeep25) January 10, 2019
12. Bishen paaji suggests its fine to look back but not to stare
— Bishan Bedi (@BishanBedi) January 10, 2019
13. Badri posing by his Mercedes suggests we should look up while keeping the head down
Always look up.. keeping your head down #Candid #thursdaythoughts #moment 😛 ….. pic.twitter.com/NOLhwz2jSa

— subramani badrinath (@s_badrinath) January 10, 2019
14. Ashwin congratulates former CSK all-rounder Albie Morkel on his retirement
Congrats on a great career Albie and best wishes for the future.👍 https://t.co/gYhENbCpur

— Ashwin Ravichandran (@ashwinravi99) January 10, 2019
15. A couple of days ahead of the Australia vs India ODI, its raining in Sydney
Its Raining in #Sydney … !!!!

— Michael Vaughan (@MichaelVaughan) January 9, 2019
Get the latest Cricket News and updates, Match Predictions, Fantasy Cricket Tips and lots more on CricTracker.com.