Cricketing Trends on Social Media Today
Check out what the cricketers have tweeted today.
Updated - May 26, 2018 12:04 am
398 Views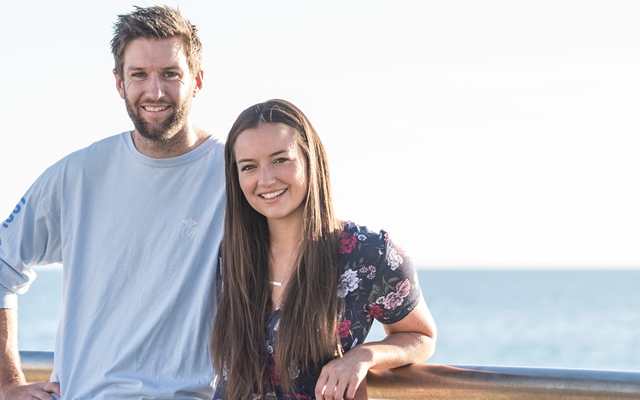 The cricketing trends were surrounding the Indian Premier League (IPL) match where the Sunrisers Hyderabad (SRH) locked horns with the Kolkata Knight Riders (KKR) at the Eden Gardens in Kolkata. Matthew Hayden posted a photo in the commentary studio. David Warner wished SRH for the match. The second day of the first Test between England and Pakistan at Lord's is currently in progress and many were following the same.
Chris Tremlett suggested Mark Wood to bowl in short bursts. Andrew Tye is enjoying at home with wife Bonnie Raynor. Wasim Akram shared a picture of his first trip to India along with Ijaz Ahmed, Manzoor Elahi and Younis Ahmed. Prithvi Shaw was delighted to attend the Real Champion campaign by Oppo Mobile India. Danielle Wyatt praised the likes of Hardik Pandya, Suresh Raina and others for the Break the Beard Challenge.
Unmukt Chand accepted Rajyavardhan Singh Rathore's fitness challenge and posted a video of his workout. Amit Mishra uploaded a picture of AB de Villiers and his family and paid tribute to the retired cricketer. Adam Gilchrist posted an old picture along with Justin Langer.
Matthew Hoggard posted a video of a rainbow. Meanwhile, David Hussey is impressed by the traffic rules in the United Kingdom. Former Zimbabwe cricketer Mpumelelo Mbangwa wished Africa Day by posting a picture of the Africa map. Andrew Flintoff posted a video of his gym workout.
1. Kaif hails Rashid
This was @rashidkhan_19 's day and when it is the day of a top player, his team invariably wins. Congratulations @SunRisers . The two top teams meet in the final on Sunday, must be a fascinating contest #KKRVSRH

— Mohammad Kaif (@MohammadKaif) May 25, 2018
2.Chris Tremlett is impressed by Mark Wood
Mark Wood looking good so far in this test match.
For me it's important he bowls in short spells of 3/4 and tries to bowl fast.
Let the others do the donkey work.

— Chris Tremlett (@ChrisTremlett33) May 25, 2018
3.Wasim Akram's first tour of India
My first tour of India with Younis Ahmed , Manzoor Elahi , Ijaz Ahmed. Unbelievable memories and a great tour. Really enjoyed ourselves on and off the field . pic.twitter.com/m1QrNKmJVa

— Wasim Akram (@wasimakramlive) May 25, 2018
4.David Warner wishes Sunrisers
Good luck to @SunRisers tonight. Do Hyderabad proud gentleman 🏏🏏🏏

— David Warner (@davidwarner31) May 25, 2018
5.Prithvi Shaw attending campaign
Thanku for this amazing opportun­ity, @oppomobileindia .Honored to be a part of the #RealChampion campai­gn,that has spo­nsored the cricket education of 20 child­ren in association with Payyade Spor­ts Club.OPPO has pr­oved that it truly is 'With India,For India'. #StyleYourPlay pic.twitter.com/B1SxeHQMpq

— Prithvi Shaw (@PrithviShaw) May 25, 2018
6. Andrew Tye is enjoying at home
7. Danielle Wyatt likes 'Break the Beard' challenge
Just saw this really fun challenge! It's not just #ipl, but looks like it's the Indian #BreakThebeard league! Loving it…looking sharp and different you guys! @hardikpandya7 @msdhoni @im_manishpandey @ImRaina @SDhawan25 @Sah75official @RishabPant777 Who's next? 😄 pic.twitter.com/AC6KO2FVM1

— Danielle Wyatt (@Danni_Wyatt) May 25, 2018
8. Unmukt Chand accepts fitness challenge
I accept your challenge @MedallinSports. A great initiative @Ra_THORe Sir. I'd like to nominate @alleaanchal, @itsSSR & @ImMananVohra #humfittohIndiafit #SportsEnthusiast #GetFit #FitnessChallenge pic.twitter.com/glQykm87QB

— Unmukt Chand (@UnmuktChand9) May 25, 2018
9. David Hussey praises traffic rules in the UK
10. Amit Mishra's tribute to AB de Villiers
ABD @ABdeVilliers17, you will be missed truly. Thanks for entertaining us for so many years. I wish you all the very best for all your future endeavours.👍 pic.twitter.com/nIAP7wI9a8

— Amit Mishra (@MishiAmit) May 25, 2018
11. Adam Gilchrist with old teammates
12. Mpumelelo Mbangwa 
Happy Africa Day!! Viva Africa! pic.twitter.com/Aqvff0MZrE

— Mpumelelo Mbangwa (@mmbangwa) May 25, 2018
13. Matthew Hoggard's love for nature
Doesn't do it justice pic.twitter.com/7LZnp5Ffdb

— Matthew hoggard (@Hoggy602) May 24, 2018
14. Isa Guha is excited about Women's hockey World Cup
.@katewalsh11 has pledged to come to an @ECB_cricket Women's game this summer and I'm going to a Women's @EnglandHockey women's WC Cup game @WomenSportTrust @SkyCricket #showup #BeAGamechanger pic.twitter.com/Sv0jdewZyF

— Isa Guha (@isaguha) May 24, 2018
15. Andrew Flintoff in the Gym