Cricketing Trends on Social Media today
Rohit Sharma celebrated his 32nd birthday on Monday.
Updated - Apr 30, 2019 11:58 pm
4.9K Views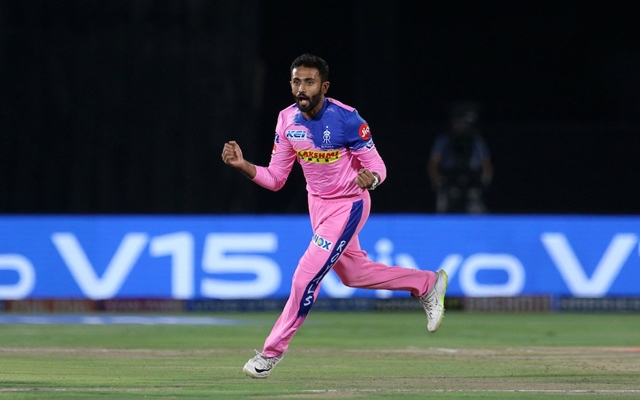 Today's cricketing trends revolved around the Indian Premier League (IPL) as expected and Rohit Sharma was celebrating his 32nd birthday, which ensured every fan and cricketer came out to wish the Hitman. One of the greatest strikers in the 21st century, Rohit struck three double centuries in his career to go with four tons in International T20s, most by any Indian cricketer in the history. He is also the Indian vice-captain currently and is eager to help India win their third World Cup.
In the Indian Premier League, Sunrisers Hyderabad had a mixed emotions day on Monday and Tuesday. While they rejoiced their win over Kings XI Punjab, they also received a huge setback as David Warner leaves the Orange Army to join Australia's World Cup preparations. Warner currently holds possession of the Orange Cup with a staggering 692 runs in just 12 knocks.
As if the "Avengers – End Game" didn't give enough chills to the fans, Game of Thrones struck lightning on Monday with arguably one of the finest battle sequences ever portrayed on television. Well, all the GoT fans in the cricketing universe went bonkers about it and Shikha Pandey's tweet was a testament to how the fans are feeling right now.
Royal Challengers Bangalore and Rajasthan Royals combat in Bangalore in a tussle to ensure neither end at the bottom. It will be an interesting contest for the fans to witness although it doesn't impact the points table much.
1. Carlos impressed by Gopal's hat-trick
Take a Bow Gopal , you won't get much better Hattricks than that 🤭

— Carlos Brathwaite (@TridentSportsX) April 30, 2019
2. Aakash Chopra reveals the commentary schedule for tonight
Hindi Commentary Roster #RCBvRR #IPL @star pic.twitter.com/jiLG6o1wAc

— Aakash Chopra (@cricketaakash) April 30, 2019
3. Shikha Pandey loved the "Arya Stark" moment
Woah!! #AryaStarkForTheThrone pic.twitter.com/dlU4WWhM7t

— Shikha Pandey (@shikhashauny) April 30, 2019
4. Danny Morrison shares a picture from the commentary box
Back in the divine 'Garden City' for #VIVOIPL2019 match 49! At the 'Dome'… i mean Chinnaswamy stadium! 😬 #loveafreshshave 😗 pic.twitter.com/pHBMOvnOvb

— Danny Morrison (@SteelyDan66) April 30, 2019
5. Rishabh Pant's verbal tribute to MSD
Started loving this game because of Mahi bhai and now, I play along side my idol. This is my #YeGameHaiMahaan moment. What is yours? #Dream11 pic.twitter.com/OiEGT4kMh7

— Rishabh Pant (@RishabPant777) April 30, 2019
6. Rashid sends his best wishes to Rohit Sharma
Wish you a very happy happy birthday HitMan @ImRo45 Bhai 🎂🎂🎂

— Rashid Khan (@rashidkhan_19) April 30, 2019
7. Styris shares his work out results; Gibbs takes a dig
😴😴😴 I'd fall asleep going that slow Scotti 🤣

— Herschelle Gibbs (@hershybru) April 30, 2019
8. Flintoff appreciates KP; KP reverts
Thanks, Uncle Fred!

— Kevin Pietersen🦏 (@KP24) April 30, 2019
9. Ishant Sharma relives one of his greatest memories as Indian cricket
10. Rohan Gavaskar loves the classics
Good day to read this classic !! Chang ! pic.twitter.com/N4k2eyYoRO

— Rohan Gavaskar (@rohangava9) April 30, 2019
11. Kevin O'Brien set for a new T20 challenge
Here we go!!!! #ET20S pic.twitter.com/weAozzrCz7

— Kevin O'Brien (@KevinOBrien113) April 30, 2019
12. Sangakkara urges Sri Lanka to stand tall and together in the hour of grief
13. Manjrekar joins a new panel as a columnist
Glad to be on board guys! https://t.co/petMi9HVHU

— Sanjay Manjrekar (@sanjaymanjrekar) April 30, 2019
14. Not just Saha, a lot of them will be missing Warner!
Will miss you "Champ"

— Wriddhiman Saha (@Wriddhipops) April 30, 2019
15. From the head coach to the vice-captain!
Many happy returns of the day, Hitman. Kick some butt over the next couple of weeks and after. Have a blast. @ImRo45 #HappyBirthdayHitman pic.twitter.com/YrW6NoosQQ

— Ravi Shastri (@RaviShastriOfc) April 30, 2019