Cricketing trends on Social Media today
Here is what the cricketing fraternity was talking about during the day.
Updated - Aug 7, 2018 9:44 pm
218 Views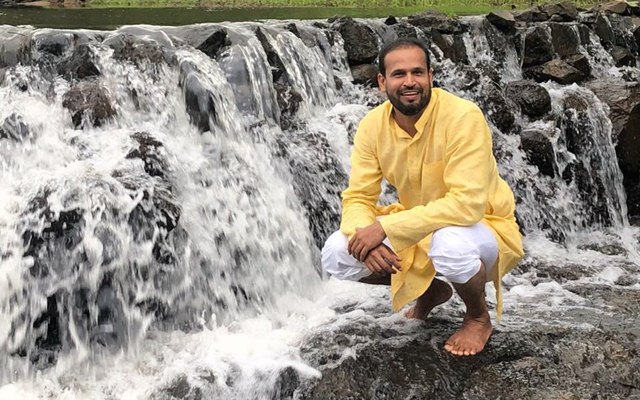 Follow us on Google News
The cricketing trends on social media today covered a variety of subjects ranging from a few enlightening quotes to legendary poems. Jonny Bairstow is excited ahead of the Lord's Test match and imagines himself to be walking out on the field with a lot of confidence. English cricketers shared a few important messages for their county mates.
Danielle Wyatt signed up with the Melbourne Renegades franchise in the Women's Big Bash League and is glad to be back. Shane Warne is enjoying poker while Yusuf Pathan feels rejuvenated being around nature. All that and a lots more in the cricketing trends of the day.
1. RP Singh shared a poem from Rabindranath Tagore on his birth anniversary
"Faith is the bird that feels the light when the dawn is still dark."
Remembering the composer of Indian National Anthem, Nobel Laureate, and an acclaimed poet Gurudev Rabindranath Tagore ji on his punyatithi today.

— R P Singh (@rpsingh) August 7, 2018
2. Roelof van der Merwe congratulated Johann Myburgh on a fantastic career for the Titans
What a career @jomybs! Remember watching you play for the @Titans_Cricket and dominated bowlers,still doing the same more than a decade later for @SomersetCCC !all the best for the future legend!But first lets win one more 🏆!#blackbird #gentlemanofthegame

— Roelof van der Merwe (@Roela52) August 7, 2018
3. Tino Best is enjoying the Island life
Island life 🔥🔥🔥💪🏾💪🏾💪🏾🍾🍾🍾 @scorchmagazine pic.twitter.com/8bjONjZxhF

— Tino95 (@tinobest) August 7, 2018
4. Virender Sehwag mourns the demise of former Tamil Nadu Chief Minister M Karunanidhi who breath his last earlier today
Condolences to the family and supporters of #Karunanidhi ji. May everyone maintain peace in Tamil Nadu.

— Virender Sehwag (@virendersehwag) August 7, 2018
5. Warnie is having fun at the poker table and is eager for more
6. Tom Curran is proud of his younger brother Ben Curran for the way he has been playing this season
So proud of @bencurran17, what a year he is having! Had a great start to the season, followed up with 160 a couple of weeks ago, absolutely smashing it in the t20's and currently 116* still going as we speak. Can't wait for the day all 3 of us play together!!! @CurranSM 🙌🏼

— Tom Curran (@_TC59) August 7, 2018
7. Shoaib Akhtar presents the Gilgit Qalandars and wished them the best for future endeavours
And i present to you the #gilgitQalandars.Wishing them all the very best for their future endeavors#DamaDamMast #rawalpindiexpress pic.twitter.com/qbjBhwgt7M

— Shoaib Akhtar (@shoaib100mph) August 7, 2018
8. Yusuf Pathan amidst nature is enjoying the rain and beauty around him
The nature look at its peak during the monsoon, some rain and there is greenery all around and these small waterfalls are just bliss. #rain #fun #quickroadtrip pic.twitter.com/2yXQGVbPLp

— Yusuf Pathan (@iamyusufpathan) August 7, 2018
9. Iqbal Abdullah wants to be like Salt
Always have a unique character like
"SALT"
Its presence is not felt but it absence make everything tasteless pic.twitter.com/WxLIEQIiFG

— Iqbal abdullah (@iqqiabdullah) August 7, 2018
10. Saqlain Mushtaq wishes all the teams good luck for the Zalmi Cup
Good Luck to all teams… @PeshawarZalmi #ZalmiAzadiCup #HumZalmi 🏏 pic.twitter.com/C1gZXvN8B1

— Saqlain Mushtaq (@Saqlain_Mushtaq) August 7, 2018
11. Tom Moody is off to take part in the Biggest Party in Sport
En route to the #BiggestPartyinSport, first game Wednesday 8th in Trinidad. @CPL a tournament not to be missed! 🏏 #CPL2018

— Tom Moody (@TomMoodyCricket) August 7, 2018
12. Jonny Bairstow is walking into the Lord's Test week with a lot of confidence
Walking into Lord's Test week like… pic.twitter.com/F7rnXR0xzD

— Jonny Bairstow (@jbairstow21) August 7, 2018
13. After scoring 96 in the last match Sussex's Laurie Evans decided to take captain Luke Wright's parking slot for the next game
Can tell @LaurieEvans32 got 96 last match he has parked in my captains space! 😂 pic.twitter.com/MwVNpeSGTg

— Luke Wright (@lukewright204) August 7, 2018
14. Scotty Styris gives a lecture at a school in Chennai that produced cricketers like Ravi Ashwin, Murali Vijay and Abhinav Mukund
Morning spent talking to the kids at St Bede's in Chennai. Apparently this school has produced many fine cricketers @ashwinravi99 @DineshKarthik @mukundabhinav pic.twitter.com/wP66Ot3fGG

— Scott Styris (@scottbstyris) August 7, 2018
15. Danielle Wyatt is delighted to be back with the Melbourne Renegades
Follow us on Telegram