Cricketing trends on social media today
Here's a look at what the cricketing fraternity has been up to.
Updated - Dec 15, 2017 11:27 pm
4.9K Views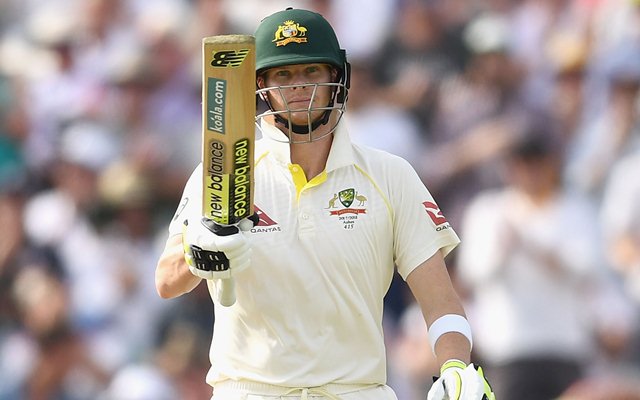 The cricketing trends on social media today saw the cricketers from all over the world interact with their followers across platforms. When the Ashes is underway, the talk has to be about the biggest rivalry in Test cricket. On day 2, Australia after slumping behind initially made a brilliant comeback. They first bowled out the English batters out cheap to wrap things up on 403 and then put up a stupendous batting effort to take advantage in the game.
While former England skipper Vaughan agreed, Australian captain Steve Smith was a batting freak just like India's Virat Kohli. Another ex-skipper Michael Clarke feels a double ton is on the cards for Smith. Shane Warne couldn't help laugh about the curfew imposed on the England dressing room, while he also wanted to know who other experts thought held the upper hand at this stage in the game.
Amidst the ashes there were others like Shahid Afridi busy with their engagement in the T10 Cricket League that got underway last night in the UAE and promises to be an exciting one. All that and lot more in the trends of the day.
1. Michael Vaughan declares Smith is in the freak category with Virat Kohli
Just having a glass of vino I have decided Steve Smith has joined @imVkohli in the Freak Category … an incredible player … #Justsaying #Ashes

— Michael Vaughan (@MichaelVaughan) December 15, 2017
2. Shami thanks his fans, all 300k of them 
Thank so much for 300k my dear friend's love you tc ??✌

— Mohammad Shami (@MdShami11) December 15, 2017
3. Saeed Ajmal is enjoying the time with Saqlain Mushtaq and Tillakaratne Dilshan
Having fun with @Saqlain_Mushtaq and Dilshan in Qatar. #TeamICA pic.twitter.com/GmGBGBupmT

— Saeed Ajmal (@REALsaeedajmal) December 15, 2017
4. Zak is enjoying the adventures on his honeymoon in the Maldives
5. Sachin Tendulkar read a marathi news paper in the lounge of the Delhi Airport
दिल्ली एअरपोर्ट लाउन्जमध्ये मराठी पेपर वाचण्याची मज्जाच वेगळी आहे. pic.twitter.com/ZOPM3W27af

— sachin tendulkar (@sachin_rt) December 15, 2017
6. Xmas is Angelo Mathews' favourite time of the year
7. Afridi got the T10 league off to a flying start with a stupendous hat-trick
What a month this has been Alhamdulillah!! Really glad over my hat trick in the first t10 format..couldn't have asked for more! And it's my beautiful daughters birthday today as well. Love u Aqsa and wish u all the happiness and health always!!❤

— Shahid Afridi (@SAfridiOfficial) December 15, 2017
8. Warner praises the effort of the Aussie bowlers as they triggered a late collapse to wrap England cheap
Great work today by our bowlers after England batted well the first hour. Yet again our skipper playing brilliantly and a great contribution by Uzzy. A great test match so far and plenty or cricket to be played still. #AUSvENG

— David Warner (@davidwarner31) December 15, 2017
9. Warnie takes a dig at England for the curfew while also asking a really good question in context of the match
Who's ahead in this 3rd test match ? Australia or England ? Who's dressing room would you rather come to the ground in tmrw & not because England have a silly curfew ? Hahaha…@KP24 @piersmorgan @SMCricketLive @MichaelVaughan @RMHogg @MervHughes332 @robkey612 @nassercricket

— Shane Warne (@ShaneWarne) December 15, 2017
10. Pietersen praises Steve Smith's form with a video from the wild
Bowling to Steve Smith at the moment must be as scary as this was for me as the beauty approached…! #Ashes pic.twitter.com/SXqXD3qrn1

— KP (@KP24) December 15, 2017
11. Alyssa enjoyed watching 150-Test veteran Cook run on the ground
Alistair Cook running is one of my favourite things to see

— Alyssa Healy (@ahealy77) December 15, 2017
12. Clarke has the predictor's hat on
Smith 200

— Michael Clarke (@MClarke23) December 15, 2017
13. Mitch supports a good cause
14. Sammy is Savage!
We Savage pic.twitter.com/A8NIBzvMRW

— Daren Sammy (@darensammy88) December 15, 2017
15. Hafeez blesses and wishes his daughter on her birthday
Happy birthday ? EMAAN ❤️❤️❤️ , I love u , missing u , soon wil be together & wil hav GREAT FUN , MASTI, May almighty Allah bless u always , Aameen pic.twitter.com/hHvMgEtjUM

— Mohammad Hafeez (@MHafeez22) December 15, 2017