Cricketing Trends on Social Media today
Here's how the cricketing fraternity spent their day on social media.
Updated - Apr 4, 2018 10:03 pm
4.5K Views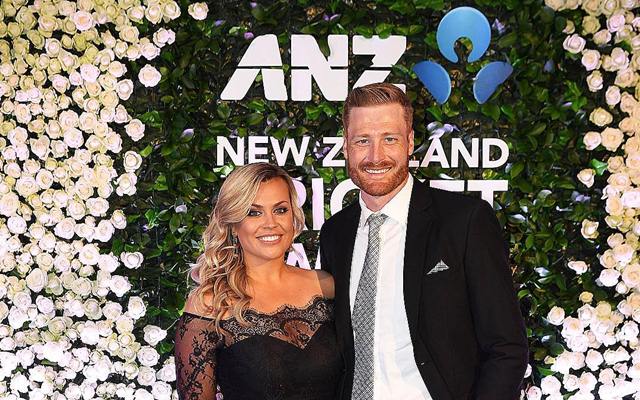 The latest cricketing trends on social media brought the cricketers much closer to their fans today just the way it happens every day. Faf du Plessis was getting ready to fly for India where he will take part in the Indian Premier League (IPL) and represent Chennai Super Kings during the season. Morne Morkel came up with an emotional tweet after retiring from International cricket after the last Test match against Australia which South Africa won by a whopping 492 runs.
Chris Gayle was having fun with Yuvraj Singh during shooting ahead of the upcoming season of IPL where the duo will play together for Kings XI Punjab. Pat Cummins was disappointed after losing the tough series against South Africa and congratulated Morne Morkel on a successful career. Martin Guptill enjoyed the awards night arranged by New Zealand Cricket (NZC) where the top cricketers were honoured. Suresh Raina had his say on the Kashmir issue after Shahid Afridi's controversial statement.
Ishant Sharma was delighted after meeting  Honourable Union Home Minister of India Shri Rajnath Singh on Wednesday. Steve Smith cleared that he won't be challenging sanctions imposed by Cricket Australia and accepted the same thereby taking the full responsibility of the ball-tampering incident. Ben Cutting was excited to join Mumbai Indians for the upcoming season of IPL. He is expected to arrive India soon ahead of their opening encounter on April 7.
1. Faf getting ready for India
2. Morkel retires
So the sun came up and life is moving on but I'm still holding on to one of the highlights of my life.. thanks for all the support and messages.. pic.twitter.com/AymIFkG6YE

— Morne Morkel (@mornemorkel65) April 4, 2018
3. Gayle enjoying with Yuvi
3 Kings ??? pic.twitter.com/RvbYV7kJpF

— Chris Gayle (@henrygayle) April 4, 2018
4. Cummins disappointed
Disappointing end to a very tough series over here but unfortunately SA were just too good this time.
Also a big congrats to @mornemorkel65 on a stellar international career mate!

— Pat Cummins (@patcummins30) April 4, 2018
5. Mishi's Dil Dilli
Dildillihai ???? pic.twitter.com/lTcSrRO04f

— Amit Mishra (@MishiAmit) April 4, 2018
6. Guptill at NZ cricket Awards
7. Raina's view on Kashmir issue
Kashmir is an integral part of India and will remain so always. Kashmir is the pious land where my forefathers were born. I hope @SAfridiOfficial bhai asks Pakistan Army to stop terrorism and proxy war in our Kashmir. We want peace, not bloodshed and violence. ?

— Suresh Raina (@ImRaina) April 4, 2018
8. Ishant meets Home Minister
It was a pleasure to meet and interact with our Hon' Union Home Minister Shri Rajnath Singh @rajnathsingh pic.twitter.com/GcEFKBcAfj

— Ishant Sharma (@ImIshant) April 4, 2018
9. Smithy not challenging ban
I would give anything to have this behind me and be back representing my country. But I meant what I said about taking full responsibility as Captain of the team. I won't be challenging the sanctions. They've been imposed by CA to send a strong message and I have accepted them.

— Steve Smith (@stevesmith49) April 4, 2018
10. MI's off day
Today is a DAY OFF ??? pic.twitter.com/FDDZoyLAxP

— Mitchell McClenaghan (@Mitch_Savage) April 4, 2018
11. Cutting off to India
12. Buttler tweets
— Jos Buttler (@josbuttler) April 4, 2018
13. Goughie recalls
Guess the year ? And venue ? #BlastFromThePast pic.twitter.com/lj8mwmFYyW

— Darren Gough (@DGoughie) April 4, 2018
14. KP's last night
#AboutLastNight. @CaramelLondonUK comes to the UK! My favourite pizza in the world is in London!

BOOOOOOOOOOOOOOOM pic.twitter.com/SjDlIciuAU

— Kevin Pietersen (@KP24) April 4, 2018
15. Delighted Lala
Yesterday @SAFoundationN & @DIBtoday Pakistan join hands to work for humanity& underprivileged communities. #SAF & #DIB plan to work closely on community projects& further explore partnerships in the Education,Healthcare& Clean Water projects.Together we are #HopeNotOut #SAFCares pic.twitter.com/nX2X4t7dcD

— Shahid Afridi (@SAfridiOfficial) April 4, 2018