Cricketing Trends on Social Media Today
Here's a look at the way the cricketing fraternity spent their day on social media.
Updated - Mar 12, 2018 8:50 pm
4.8K Views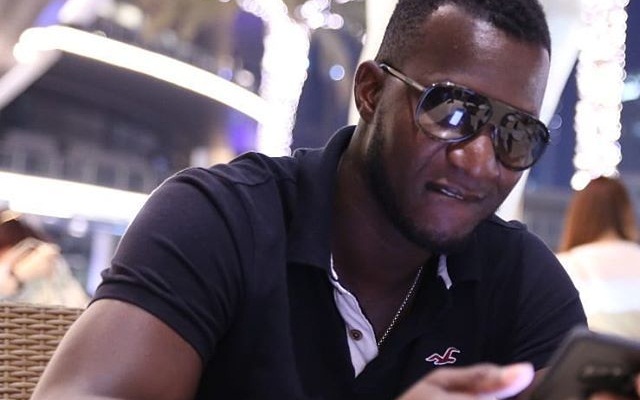 The cricketing trends on social media today saw the cricketers from all over the world interact with their followers was across platforms. Kevin Pietersen of Quetta Gladiators will bat for Rhinos in his next game in the ongoing third edition of Pakistan Super League (PSL).  Davy Jacobs was looking forward for the upcoming match in the domestic cricket for Ontario cricket. Lisa Sthalekar hoped for the rain to stay away from the game between Windies and Netherland.
Umar Gul gave an injury update to his followers and hoped that he will be fit for the next game of Quetta Gladiators. He scalped a five-wicket haul in his first match of the season. Murali Karthik was nostalgic over the fond memories he had during his cricketing career on Monday. Darren Sammy was enjoying his time away from cricket during his stay in Dubai for the ongoing PSL. Faf du Plessis was delighted after winning the second Test match against Australia and had special praise for Kagiso Rabada.
Mohammad Shami was missing his daughter during his tough time off the field. He is currently in trouble after his wife has imposed some serious allegations on him. Australia skipper Steve Smith was disappointed after losing the second Test match against South Africa and hoped to make a come back in Cape Town in the third Test. Harsha Bhogle believed that Kagiso Rabada is the best bowler in the cricketing world at the moment after he picked 11 wickets against Australia in Port Elizabeth.
1. KP's SORAI
2. Dhoni loves IPL anthem
Still some time for the tournament to start but as expected a brilliant campaign to kick it off @IPL @StarSportsIndia pic.twitter.com/NgivOugSqB

— Mahendra Singh Dhoni (@msdhoni) March 12, 2018
3. Lisa praying for rain to stay away
Will the rain stay away for @westindies the finish their innings? ?? pic.twitter.com/qBXEWa99eu

— Lisa Sthalekar (@sthalekar93) March 12, 2018
4. Gul updates about injury
I had hurt my knee while fielding agaisnt the Quetta team in my 1st match but i bowled with my full runup today and feel good to play ahead Inn Shaa Allah. Thank u all for ur duas n concerns, need ur prayers always ❤️. @MultanSultans @thePSLt20 #saadivaari

— Umar55 (@mdk_gul) March 12, 2018
5. Murali nostalgic
6. Sammy enjoying
Every time I think of it… pic.twitter.com/dqznPXkS14

— Daren Sammy (@darensammy88) March 12, 2018
7. Delighted Du Plessis
What a test victory !!! @KagisoRabada25 wow…what a champion !!!

— Faf Du Plessis (@faf1307) March 12, 2018
8. Shami missing his daughter
Chocolate lover ….miss u bebo pic.twitter.com/xOdfkBwtPv

— Mohammad Shami (@MdShami11) March 12, 2018
9. Smithy disappointed
Unfortunate result in this Test match, We were outplayed by South Africa but we will fight back hard in Cape Town

— Steve Smith (@stevesmith49) March 12, 2018
10. Bhogle praises Rabada
11 wickets for Kagiso Rabada. He has thrown a challenge to the cricket world. Is there a better fast bowler in world cricket at the moment?

— Harsha Bhogle (@bhogleharsha) March 12, 2018
11. Karim's favourite ground
Love to play cricket here in kunar afghanistan #1st class match I really enjoy ??? pic.twitter.com/jhDZec34Cl

— KARIM SADIQ (@karimkhansadiq) March 11, 2018
12. Abidi's reflexes
To take one handed diving slip catch you need to have insane reflexes?
Love watching this over and over again?#PakWvIndW #qualifiers2017 #womenscricket pic.twitter.com/7lzZkYbP5O

— Syeda Nain Abidi (@SyedaNain18) March 12, 2018
13. Badri tweets for IPL anthem
We have waited in eager anticipation for the new #VIVOIPL2018 anthem and now we only have to wait till 8 PM tonight ! My eyes are on the clock – #EightKaWait on @StarSportsIndia #StarSports begins now !

— subramani badrinath (@s_badrinath) March 12, 2018
14. Fleming misses PSL
Pleasure to commentate ?with these legends on @thePSLt20 ?
And also beat @mj_slats at ?️‍♂️
Good luck to all teams on@March to Karachi final ?#PSLSeason3 pic.twitter.com/44acJzBkGz

— Damien Fleming (@bowlologist) March 12, 2018
15. Lee's kit