Cricketing Trends on Social Media today
Here's how the cricketing fraternity spent their day on social media.
Updated - May 16, 2018 7:45 pm
167 Views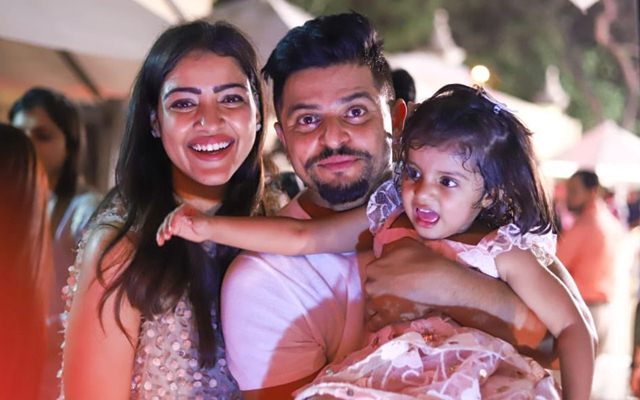 The cricketing trends mostly revolved around the Indian Premier League (IPL) and much like it has been over the past month. Darren Sammy was excited to watch the big game between Mumbai Indians (MI) and Kings XI Punjab (KXIP) which is a do or die for both the teams. He also felt that they had to play Kieron Pollard and Davi Miller in the playing XI in order to get their campaign back on track. The loser of the game would be almost out of the tournament.
Anil Kumble enjoyed his time commentating with Kevin Pietersen and Scott Styris in the last match in Star Sports Select Dugout which is a special program. He was excited to continue his job in the same program again for the match between MI and KXIP. Harbhajan Singh was having fun time swimming with his cute and adorable daughter during his free time away from cricket. He is currently in Delhi for the game against Delhi Daredevils as he is plying his trade with Chennai Super Kings (CSK) this year.
Sruart Broad recalled one of the best days in England's cricket history on the eighth anniversary of their World T20 triumph in 2010. The trophy remains the only 1 in the history for them as the 50-over World Cup is still eluding them. They are expecting to come good next year when 10 teams will fight it out for the ultimate glory. Irfan Pathan visited Bannerghatta National Park with his son as he is in Bangalore currently to cover the game between SRH and RCB which is on Thursday.
1. Sammy excited for the big game
Massive game tonight @lionsdenkxip vs @mipaltan both coaches need to make a brave call and play their match winners @KieronPollard55 and @DavidMillerSA12 who are on the bench

— Daren Sammy (@darensammy88) May 16, 2018
2. Kumble having fun
Always fun being at the @StarSportsIndia #SelectDugout with these gentlemen. Back at it tonight for the crucial #MIvsKXIP match! #VIVOIPL pic.twitter.com/uX9mxShkhW

— Anil Kumble (@anilkumble1074) May 16, 2018
3. Bhajji with his daughter
Swim time ?‍♂️ with NoNa ❤️❤️❤️❤️❤️????? #Hinayaheerplaha pic.twitter.com/KV1F1gxrFw

— Harbhajan Turbanator (@harbhajan_singh) May 16, 2018
4. Broady recalls the best moment
5. Irfan in Bangalore
IMRAN was happy to see the tiger up close in #banarghetta national park near Bangalore #travel #animals pic.twitter.com/yQqLPjo4W5

— Irfan Pathan (@IrfanPathan) May 16, 2018
6. Jaddu loves Volleyball
Wow. It's amazing to see our Indian Volleyball players in action. I personally love this sport & love to play in my free time with my friends. Really looking forward to this League @ProVolleyballIN #Spikewars pic.twitter.com/wbS2tmypqM

— Ravindrasinh jadeja (@imjadeja) May 16, 2018
7. Kieswetter's best day
Without a doubt the greatest day of my cricketing career ??!! @englandcricket ??????? @ICC pic.twitter.com/ORbxi8imSW

— Craig Kieswetter (@kiesy_22) May 16, 2018
8. RP enjoys his work
A great experience to be playing Cricket in Virtual Reality at @hotstartweets VR with @scottbstyris & @GraemeSmith49! pic.twitter.com/By1nZ9rgHf

— R P Singh (@rpsingh) May 16, 2018
9. Pant's respect for the seniors
When you have senior like these @msdhoni @ImRaina pic.twitter.com/ApkOYYN8zD

— Rishabh Pant (@RishabPant777) May 16, 2018
10. Woakes returning to England
11. Ishant recovering from injury
Injury recovery and Training @SussexCCC #Workout #FitnessMotivation #Cricket #Bowling #Training pic.twitter.com/AOvcnmox2B

— Ishant Sharma (@ImIshant) May 16, 2018
12. Lisa's memories
8 years ago I was lucky enough to be part of the @SouthernStars as we won our first #WT20! Thanks @EllysePerry for kicking the ball to me….still cherish it pic.twitter.com/KWCx5S4dHN

— Lisa Sthalekar (@sthalekar93) May 16, 2018
13. Mavi with Kuldeep
Finally we are just a step away from the play offs, what an amazing spell and fantastic team effort to bring our team a step closer to qualify the play offs.
Mandatory cake facial for such an outstanding performance on the field ??.#kkrhaitaiyaar #kkr. pic.twitter.com/Q9562spySg

— Shivam Mavi (@ShivamMavi23) May 16, 2018
14. Sidebottom's greatest day of career
Greatest day of my career .. T20 World Cup win 2010 ?#Onthisday 8yrs pic.twitter.com/tAJgAwtna3

— Ryan Sidebottom (@RyanSidebottom) May 16, 2018
15. Raina's Gracia turns 2
My pearl, my daughter #Gracia already turned 2! Can't imagine how quickly she is growing!
Thank you everyone for making her birthday really special and sharing this joy with us! Big thanks from Gracia, Priyanka & my side!@rainagracia @priyankacraina pic.twitter.com/TthNDbidPz

— Suresh Raina (@ImRaina) May 16, 2018