Cricketing Trends on Social Media today
Here's how the cricketing fraternity spent their day on social media.
Updated - Jun 2, 2018 10:17 pm
933 Views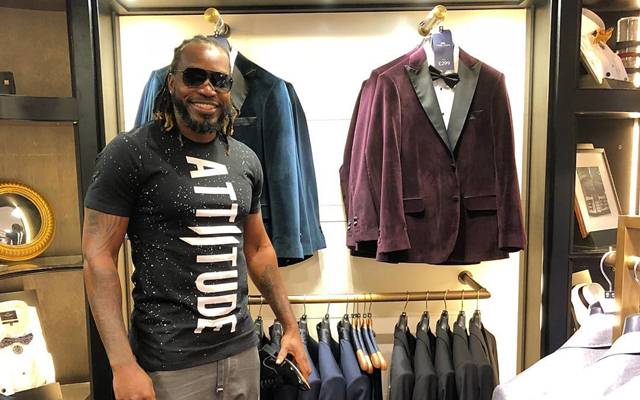 Follow us on Google News
The cricketing trends on social media today saw the cricketers from all over the world interact with their followers across platforms. Wasim Akram, Waqar Younis and Ramiz Raja were thrilled after taking an interview as the second day of the second Test between England and Pakistan was interrupted due to the rain. The visitors are lagging behind in the Test match after they were bundled out for a meagre total of 174 runs courtesy of some accurate bowling by the hosts.
Aakash Chopra had his say on the selection of Dinesh Karthik in the Test team for the one-off historic Test match against Afghanistan. He replaced the injured Wriddhiman Saha as the wicketkeeper as he has been advised the rest of 5-6 weeks by the medical staff of the BCCI. Karthik also seems to be the backup option for England tour as Team India is scheduled to play 5 Test matches in the United Kingdom before which they will play 3 T20 Internationals and the same number of ODIs.
Mohammad Kaif was remembering Hansie Cronje, the late South African cricketer, who passed away in the plane crash 16 years ago and termed the South African as his hero. Even the likes of Dale Steyn and Allan Donald also remembered the great man and the former especially owed him his career by thanking him for showing him the direction in his career. Chris Gayle was enjoying his time away from cricket after playing the charity game at Lord's against the ICC World XI.
1. Kaif remembers Cronje
16 years have passed since Hansie Cronje passed away in a tragic air crash and I often remember him. He was the South African captain during my test debut and I was a huge fan of him. pic.twitter.com/5CMl0HMsnn

— Mohammad Kaif (@MohammadKaif) June 2, 2018
2. Chopra has his say
Dinesh Karthik has replaced an injured Wriddhiman Saha for India's Test against Afghanistan. And DK deserves this break. But what does this mean for Indian cricket and its wicket-keeping future? #AakashVani pic.twitter.com/YnRIUOQppc

— Aakash Chopra (@cricketaakash) June 2, 2018
3. Wyatt off for a trip
🐶❤️😂 #Marley&Me pic.twitter.com/k2KkrJOx2h

— Danielle Wyatt (@Danni_Wyatt) June 2, 2018
4. Legends pose for a picture
"Sometimes the real superheroes live in the hearts of the children who have fought the biggest battles" Waleed from APS school is one of our brave souls who survived one of the darkest days of our Nation. His strength is as Great as any man I know. @waqyounis99 @iramizraja pic.twitter.com/dLSBKg0tar

— Wasim Akram (@wasimakramlive) June 2, 2018
5. Gayle chilling
6. Badri chilling
7. Anjum enjoys the evening
A very nice evening to celebrate the book launch #EasierSaidThanDone by @alanwilkins22. @kartikmurali @BishanBedi @AtulWassan @Vijay_Amritraj pic.twitter.com/k30pvzKvi7

— Anjum Chopra (@chopraanjum) June 2, 2018
8. Shoaib at work
Work mode @lahoreqalandars #Risingstars with @InziTheLegend #ShoaibAkhtar #Inzamamulhaq #lahoreqalandars#Rawalpindiexpress pic.twitter.com/GTrU2ySmki

— Shoaib Akhtar (@shoaib100mph) June 2, 2018
9. Botham worried for Rob
Rob you're not looking too good mate..!! Maybe a bottle of good BMW cab sav & Uber eats to get your beaming smile back !! pic.twitter.com/eGQ0MfMZKf

— Ian Botham (@BeefyBotham) June 2, 2018
10. Donald speaks for Cronje
16 years ago you left us my brother. Every time when this day comes along I think about you and the times we had together as kids playing backyard cricket and rugby test matches. Missing you always Hansie you will never be forgotten. RIP 🙏🏼 pic.twitter.com/wx0Z7RSJJI

— Allan Donald (@AllanDonald33) June 1, 2018
11. Steyn thanks Cronje
Im 2 years older than Hansie was when he passed, but I'll forever remember him through the eyes of my 11 year old self. Regardless of his mistakes, he was my then hero, he helped pave my direction to where I am today.
RIP. God bless his close friends/family https://t.co/2OAWVDg1PQ

— Dale Steyn (@DaleSteyn62) June 2, 2018
12. Vaughan gives an update
Light Drizzle in Leeds …

— Michael Vaughan (@MichaelVaughan) June 2, 2018
13. Hogg relaxing
14. Ingram's view
Love this spot in the changeroom…really has been great for my game. Also good spot for drying gloves!! @GlamCricket @graynics #powerspot pic.twitter.com/EQC8IoWv6a

— Colin Ingram (@CAIngram41) June 2, 2018
15. Kaul practicing
Follow us on Telegram