Cricketing trends on social media today
Here's a look at what the cricketing fraternity has been up to.
Updated - Oct 11, 2017 12:05 am
1.4K Views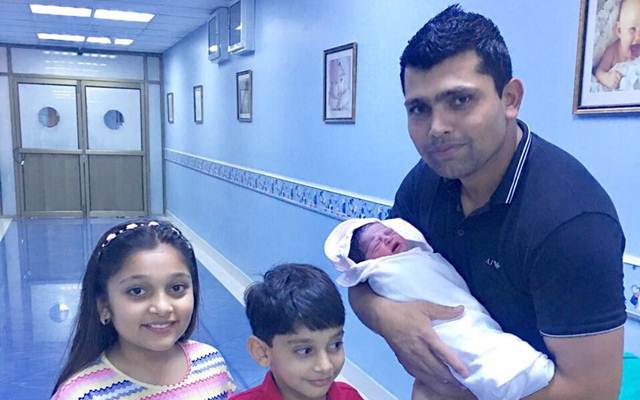 The cricketing trends on social media today saw the cricketers from all over the world interact with their followers across platforms. It was the build-up to the second T20I between India and Australia at Guwahati and the final day of the Test match between Sri Lanka and Pakistan which took the centre stage across the feeds of prominent cricketers on social media. VVS Laxman wished the Indian team all the good luck needed for the 2nd T20I against Australia.
Prominent cricketers from Sri Lanka seemed enthused about the recent victory against Pakistan as the visitors clinched the series by a margin of 2-0. Angelo Mathews and Russell Arnold congratulated the young Sri Lankans for their feat while Kumar Sangakkara and Mahela Jayawardena lauded the individuals who helped their team win the series. Kevin Pietersen and Brendan Taylor broke the news that T20 Global League was postponed thinking its bad for South African cricket.
Meanwhile, Kyle Jarvis was ecstatic to be back playing under the hot conditions of Zimbabwe. Kamran Akmal was blessed with another child as he thanked the Almighty for the gift. Tom Moody felt proud about the recent developments in Western Australia with the new stadium at Perth. Mohandas Menon pointed out that none came to watch the match between Pakistan and Sri Lanka which was later retweeted by Scott Styris. That said, let us go through the cricketing trends in social media today.
1. A very very special message from Laxman
Good luck Team India for the 2nd #IndvAus T20I.

— VVS Laxman (@VVSLaxman281) October 10, 2017
2. Atiq-uz-Zaman glad to be on the Wall of Fame
You have to be special to be on this board. I can't thank enough for Almighty Allah who has given me that honour.@TheRealPCB pic.twitter.com/6mCkikBfTN

— Atiq-uz-Zaman (@Atiq160Test) October 10, 2017
3. Tom Moody credits WACA
What a credit to all involved, this stadium has no parallel. #PerthStadium https://t.co/emJKTBa57e

— Tom Moody (@TomMoodyCricket) October 10, 2017
4. Kamran Akmal blessed with a child
Alhamdulliah i m blessed with a baby girl again Allah has open the doors of his rehmat again on me feeling blessed ? pic.twitter.com/112L8hFZY2

— Kamran Akmal (@KamiAkmal23) October 10, 2017
5. Sanga commends Chandimal, Herath and Karunaratne
Congratulations @OfficialSLC @chandi_17 @HerathRSL @IamDimuth @NiroshanDikka Hard work, passion, strategy and focus pays off. Amazing win

— Kumar Sangakkara (@KumarSanga2) October 10, 2017
6. Arnold appreciating the Lankan team
Saw a TEAM out there.. Everyone contributing #PAKvSL A happy bunch.Congratulations to everyone @OfficialSLC Well played lads #veryproud

— Russel Arnold (@RusselArnold69) October 10, 2017
7. Mathews lauds Chandimal and the team after victory
What an achievement by the boys.Hats off to everyone.wel led @chandi_17 bowlers were outstanding.congrats to everyone.Enjoy the victory ???

— Angelo Mathews (@Angelo69Mathews) October 10, 2017
8. Mahela proud of Lankan performance
Well done boys.. very proud the way we played ? brilliant performance by dilruwan and rest of the bowlers. Enjoy the victory in style..☺️

— Mahela Jayawardena (@MahelaJay) October 10, 2017
9. KP distressed upon hearing recent developments from South Africa
CONFIRMED – CSA have 'postponed' their Global T20 League.
I feel so sorry for all the youngsters who were going to learn & earn out of this comp!
DISASTER for SA sport!
???????????

— KP (@KP24) October 10, 2017
10. And so was Brendan Taylor
What a shame! Hopefully everything can be resolved. https://t.co/qOZmV4qvNF

— Brendan Taylor (@BrendanTaylor86) October 10, 2017
11. Jarvis feels good to be back
First days training with @ZimCricketv in Bulawayo . Not far off 40degrees?. Good to be back

— Kyle Jarvis (@KyleJarv89) October 10, 2017
12. Ajmal faces off against Misbah
Playing against Misbah's team SNGPL after a long time in domestic. I won the toss while representing Faisalabad and decided to bowl first. pic.twitter.com/2LwIzopUOv

— Saeed Ajmal (@REALsaeedajmal) October 9, 2017
13. RP Singh had some queries regarding the cracker ban
I have old crackers in my house. Can I burn those or that is also banned? #FireCrackersBan

— R P Singh (@RpSingh99) October 10, 2017
14. Special moment for Southern Stars
What an exciting time for these players to get an opportunity to play the 1st ever D/N Test. Squad to be reduced to 13 later @SouthernStars pic.twitter.com/e0QR2zPxy6

— Lisa Sthalekar (@sthalekar93) October 10, 2017
15. Styris wanted Woodhill to know about the attendance in Dubai
@TrentWoodhill https://t.co/hnvpOel6iv

— Scott Styris (@scottbstyris) October 9, 2017