'Every Indian should know Hindi' – Commentator faces criticism for calling Hindi as mother tongue of all Indians
The commentators later apologised for their comments.
Updated - Feb 13, 2020 3:10 pm
24.4K Views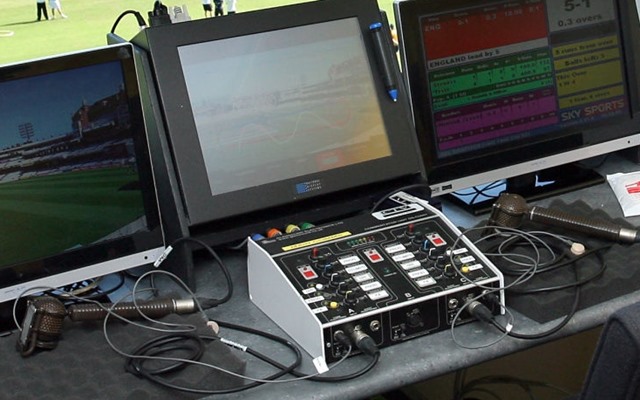 Follow us on Telegram
The ninth and final round of the Ranji Trophy 2019-20 season is currently in progress with Karnataka facing Baroda in one of the matches at the Chinnaswamy stadium in Bengaluru. The game is being streamed live on Hotstar at the moment and it is in the news for the wrong reasons. The Hindi commentators, during the game on Thursday, insisted for every Indian to know Hindi and termed it as the mother tongue of every person in the country.
The statement hasn't gone down well with a section of fans as they have criticised the commentators for the same. The incident took place during the seventh over of Baroda's second innings when they started speaking about Sunil Gavaskar commentating in Hindi these days.
This is when one of the commentators went on to create the controversy by saying, "Hindustan mein har hindustani ko Hindi chahiye. Ye humari maatru bhasha hai. Isse badi bhasha humare liye hai hi nahi." (which roughly translates to – In India every Indian should know Hindi. It is our Mother tongue. No language is bigger than that for us).
The other commentator also then supported his colleague's argument stating that he gets angry when any cricketer asks why they should know Hindi.
Here you go! @BCCI @BCCIdomestic @RanjiKarnataka
They can't say this when 2 teams who have their mother tongue to be Kannada and Gujarati to be playing!#ranjitrophy #KARvBRD pic.twitter.com/aKyigqGEVB

— Amrut Deshpande (@amrutd05) February 13, 2020
After scathing criticism, commentators apologise
After listening to the commentators, Twitter was filled with the tweets criticising them even as some of them asked BCCI and Star Sports to axe the duo. However, soon after the matter went out of hands on social media, both the Hindi commentators apologised for their comments on-air and also gave the explanation for the same.
As far as the match is concerned, Karnataka are dominating the proceedings. They first bundled out Baroda for just 85 runs in the first innings and then went on to score 233 runs taking a lead of 148 runs. However, Baroda are faring decently in their second essay and are getting close to Karnataka's lead. It will be interesting to see how the match pans out as the hosts should avoid losing the game to qualify for the knockouts.
Here are some of the tweets:
Did this lunatic commentator just say "Every Indian should know Hindi" ? What on earth do you think you're ⁦@BCCI⁩ ? Stop imposing Hindi and disseminating wrong messages. Kindly atone. Every Indian need not know Hindi #StopHindiImposition #RanjiTrophy #KARvBRD pic.twitter.com/thS57yyWJx

— Ramachandra.M/ ರಾಮಚಂದ್ರ.ಎಮ್ (@nanuramu) February 13, 2020
Hindi is our rashtrabasha and Humara mathrubhasha??!! Really 😳 .. using sport as a tool to impose language.. what's happening @BCCI ? #RanjiTrophy https://t.co/gAJ2jpkgMK

— Manuja (@manujaveerappa) February 13, 2020
If anyone needs a fresh example of the Hindi entitlement,here it is. How confidently the duffer commentator of @StarSportsIndia says that Hindi is the mother tongue of all Indians is revealing of the supremacist attitude Hindi develops in a North indian https://t.co/suUQUnsdfg

— ಅಭಿಷೇಕ್ ಜಿ.ಜೆ | Abhishek GJ (@gj_abhishek) February 13, 2020
Hey @BCCI what is this?! Shame. #stopHindiImposition https://t.co/zbXFSqnEGb

— ಯಶಸ್ ಬೆಂಗಳೂರು/Yashas (@ILogicianI) February 13, 2020
Technically, will it not be considered as a Racist Comment'ary'? https://t.co/oy7kXBBl28

— NNK (@meetnnk) February 13, 2020
Oh my god 😑 https://t.co/6oBLfKYiZn

— Niharika Raina (@niharika_raina) February 13, 2020
Stop #HindiImposition https://t.co/0pfzsEWO6Q

— Rashmi#Witness#NoToCAB_NRC (@Ra_shmi_Tweets) February 13, 2020
Who the hell is he? https://t.co/oJPwkM5Pmr

— ROKIBUZ ZAMAN (@ROKIBUZZAMAN2) February 13, 2020
#NoToHindi#stopHindiImposition
Who was that lunatic who said every Indian should know Hindi? https://t.co/3ohp45dHWu

— Suresh N (@pinky12j) February 13, 2020
These idiots doesn't know the meaning of mother tongue or National language. @BCCI @BCCIdomestic please hire a educated commentators or Atleast those got decent IQ.

They should be talking about cricket. Not outside there domain.#stopHindiImposition@RanjiKarnataka https://t.co/Ff44pz7hkv

— ತೇಜಸ್ವಿ ಕನ್ನಡಿಗ#StophindiImposition (@Tejaswi_Kannada) February 13, 2020
@BCCI Hindi is NOT the "mother tongue" of all Indians. Ask your commentators to stick to cricket. https://t.co/7eaJmWuBZd

— Anupam Bordoloi (@asomputra) February 13, 2020
@hotstartweets @StarSportsIndia @starindia #StarSportsKannada #starnakelu Who r these idiot commentators? What's wrong with them? Why shud all Indians know Hindi? Take some strict action on them asap.
1st of all give commentary only In #English/#Kannada. No need of Hindi for us😡 https://t.co/FyH0ikykyT

— ವಿಜಯ್ Vijay (@Vijay_KPatil) February 13, 2020
Verbal Diarrhea – this time in Hindi. #StopImposingHindi https://t.co/axaVluxoVA

— Souvik Roy Chowdhury (@souvikrc) February 13, 2020
@StarSportsIndia should train their commentators better. I hope there is some action

— ಸಾಗರ (@AntigePintige) February 13, 2020
These guys will never understand Hindi is not national language

— Arun Ram அருண்ராம் (@Arun_Ramm) February 13, 2020
ill informed people using the cricket platform for propogating discrimination. imagine the effect if every selector starts thinking no Hindi, no selection to the team.

— Dr chavez (@Ramesh16276338) February 13, 2020
@StarSportsIndia Please take action against this mininformation on a national channel. #StopHindiImposition

— ಮಂಜುನಾಥ್ (@ManjunathSMys) February 13, 2020
Follow us on Google News