Former Rajasthan Royals all-rounder Ajit Chandila approaches court to get his ban lifted
He has also written a letter to BCCI president Sourav Ganguly to revoke his life ban.
Updated - Jun 18, 2021 6:54 pm
763 Views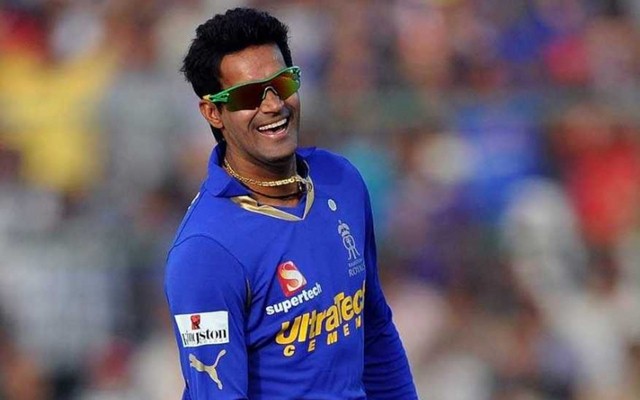 Follow us on Telegram
The Indian Premier League (IPL) suffered a big jolt when it was found that several bookies, members and stakeholders were involved in match-fixing and betting in the 2013 season. Chennai Super Kings (CSK) and Rajasthan Royals (RR) were banned from the league for two years in 2015.
The cricketing world was shocked, to say the least, and all the fans started to lose hope as soon as they felt something fishy in the match. Among the players, S Sreesanth, Ankit Chavan, and Ajit Chandila were banned for life by the BCCI officials. All three players played for the Royals and were allegedly involved in spot-fixing which was never proved in the court.
While Sreesanth and Chavan have successfully revoked their life-ban suspension to seven years, the same cannot be said of Chandila who is yet to appeal to BCCI on reduction for the ban. The other two players got relief at the intervention of High Courts in Kerala and Mumbai respectively.
Chandila has now taken a cue and has followed the same path of the two players to seek some relief from the ban. The former Royals players had contacted Chavan for the procedure. One interesting thing to note is that while the case of Sreesanth and Chavan have been released from Kerala and Mumbai respectively, it has still not been cleared in the Delhi high court.
Neeraj Kumar BCCI's Anti-Corruption Unit head had been in the role of police commissioner when he was in charge of the trio's case. "We had strong audio and video evidence against these three (the third being Ajit Chandila). Whatever they discussed on telephone (with the bookies) they acted in the same fashion during the matches," Kumar said, as reported by Bdcrictime.
Ajit Chandila has written a letter to BCCI Sourav Ganguly
Chandila has four times written a letter to BCCI president Sourav Ganguly to lift his ban but the allrounder is yet to receive a response. Chandila had featured in 12 matches for the Royals picking up 11 wickets before he was banned. He was considered one of the bright prospects for the franchise before the allegations ruined his career.
Follow us on Google News