Gautam Gambhir lashes out at thrashing of Kashmiri dry-fruit sellers in Lucknow
Two Kashmiri dry-fruit sellers were manhandled by two saffron-clad men.
Updated - Mar 8, 2019 10:28 am
2.7K Views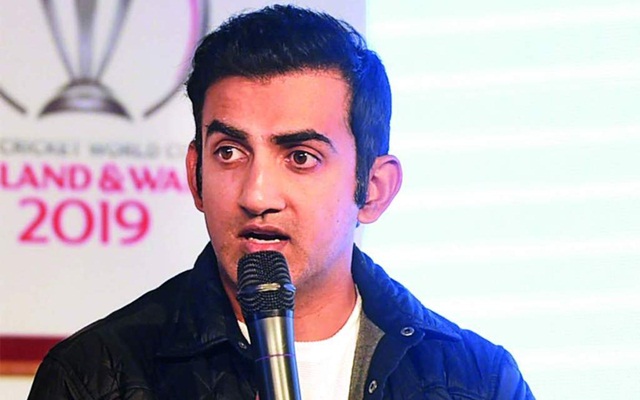 Former India opener Gautam Gambhir is not known to hide his emotions. The ex-cricketer, who bid adieu to the game during the Ranji Trophy last December, recently spoke out against the incident of thrashing of two Kashmiri men in Lucknow by some right-wing members calling it a 'disgrace'. Attacks on common Kashmiris are on the rise in various parts of the country after a devastating terror attack in the state's Pulwama district on February 14 killed over 40 CRPF personnel.
Traders and students from the state were being targeted by majoritarian activists, leading to condemnation from all quarters. In the latest incident that happened in Daliganj area of Lucknow, two Kashmiri dry-fruit sellers were manhandled by two saffron-clad men. They were beaten up with sticks, slapped and abused because of their Kashmiri identity.
While one of the two managed to escape, the other one was cornered by the attackers. It was a timely intervention by the passersby that saved him from worse consequences. A video of the shocking incident went viral on social media and it was being denounced.
'Are we setting up new nationalism?'
Gambhir, 37, was one among the many who lashed out at the manhandling of the Kashmiris and in a tweet, he asked whether a new nationalism was being set up. He said the country did not just belong to us but also them, adding it is India.
Broad day light, bashing a Kashmiri trader in his own country ! Disgrace ! Are we setting a new nationalism ? सिर्फ़ हमारा ही नहीं,उनका भी है ! 'ये भारत है'

— Gautam Gambhir (@GautamGambhir) March 7, 2019
While one person was arrested in connection with the incident, cases under the Indian Penal Code were also registered by Lucknow Police.
"A man was seen in a viral video thrashing a Kashmiri street vendor in Lucknow, the vendor was later saved by locals. The culprit Bajrang Sonkar has been arrested by Police. Sonkar has a criminal background and has 12 cases including a murder case against him," Lucknow SSP Kalanidhi Naithani was quoted as saying by the media.