'He was quite convinced that if he doesn't score, it could be his last game' – Deep Dasgupta narrates an interesting story of Sourav Ganguly
Deep Dasgupta lavish praises on Ganguly's mental strength
Updated - Jul 8, 2021 3:47 pm
732 Views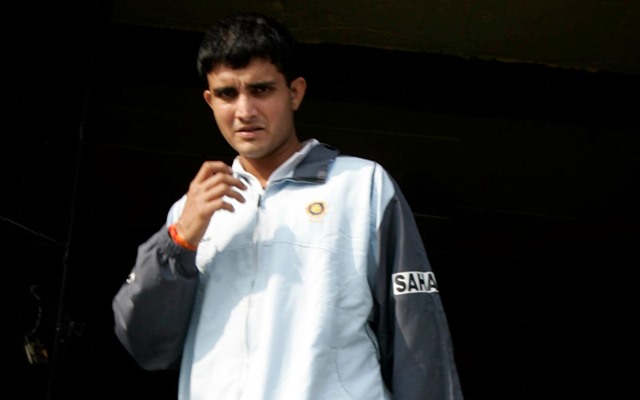 Follow us on Telegram
In cricket or life, the success they say takes one through every phase of the physical and mental spectrum. One often hears stories of cricketers rising beyond their emotions. The former Indian wicket-keeper batter Deep Dasgupta has thus revealed an interesting story on Sourav Ganguly that exemplifies his mental strength. As the former India captain and the BCCI president,  Ganguly celebrates his birthday on Thursday, Deep recounted a memory of his playing days.
Expressing his thoughts in his latest YouTube video, Deep narrated an intriguing story about Ganguly that dates back to 2002. He said that India was all raring to face Zimbabwe for a Test match in Delhi and Ganguly seemed to be a bit doubtful about his performance. Owing to it he opened up to Deep stating that if he fails to score runs then it might be his last match. This statement coming from the captain of the side put Deep into disbelief as he couldn't get in terms with the thought that the skipper of the side could be dropped.
"I haven't seen anyone as mentally strong as Dada (Sourav Ganguly). On the eve of a Test match against Zimbabwe in Delhi, he told me 'This could be my last match. I was surprised and couldn't believe what he was saying. I mean, he was the captain. How could he get dropped? But he was quite convinced that if he doesn't score, it could be his last game. And guess what happened?"
Deep Dasgupta lavish praises on Ganguly's mental strength
Narrating the incident further, Deep Dasgupta was effusive in praising Dada for his capabilities of staying strong under pressure. He asserted that the next day Ganguly took the charge of the field and hit a century against the then strong Zimbabwe side. Talking about the post-match sentiments, Deep said that when he asked Ganguly about his feelings, he said that he was more than happy. Describing it further, he also pointed that this is what makes the greats stand out from others.
"Zimbabwe used to be a good side then with all the stalwarts in Flower brother and Heath Streak. The next day, he goes out there and gets a hundred. Later in the evening, I asked him if he was happy. He said, 'I'm more than happy."This is what greats are made of. That just shows how mentally strong he was,"
Sourav Ganguly is renowned as one of the great captains India has had. He took up the mantle of leading the side when Indian cricket was in tough times under the shadow of match-fixing. However, he shaped the Indian side in a way where he instilled the winning character in the team in both home and away matches. Echoing similar sentiments, Deep said that Ganguly has played a pivotal role in the rise of Indian cricket and inspiring millions of people around the country.
"Wherever the Indian team is today, to a great extent, it is because of him, Sourav Ganguly. He has been an inspiration for millions, personally too since the first time I met him till date."
Follow us on Google News