Indian Premier League the Overseas stars
Get every cricket updates! Follow us on
Indian Premier League is not all about Indian players playing in a T20 tournament right from the very first year it drew more attention from around the world than most would expect it to. Cricket Boards around the world were ready to adjust, skip or reschedule a series or two here and there make space for their players to play in the IPL. Such has been the aura of the IPL, after getting Million $ contracts overseas stars do ensure a very professional and committed approach towards their franchise and we have seen them give the IPL more than 100% from their side. Let's take a look at those foreign recruits who have influenced the IPL so far this season
Glen Maxwell (Kings XI Punjab)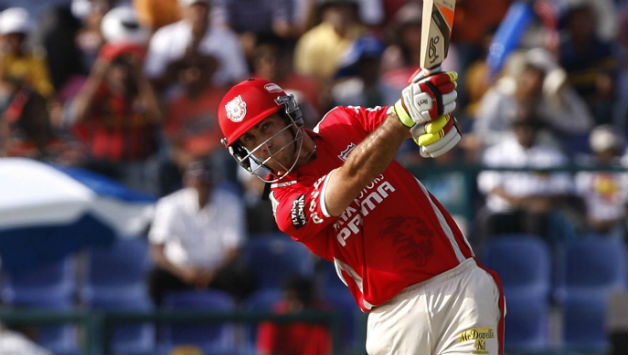 To start with we need to mention him, Glenn Maxwell has been the difference for the KXIP a team which stayed more at the bottom half of the points table in the IPL is right at the top this time and credit must go to this man who has played a major role in their recent success as the KXIP have 5 wins in 5 matches. Maxwell has in all played 10 matches in the IPL and scored 342 runs at an average of 42.75 and the best strike rate is 182.88 which is something to beat for the rest. This season in the UAE leg Maxwell was un-touchable and just mauled the bowlers at will and has scored 300 runs in 5 games an average of 60 & at a strike rate of over 200.
David Miller (Kings XI Punjab)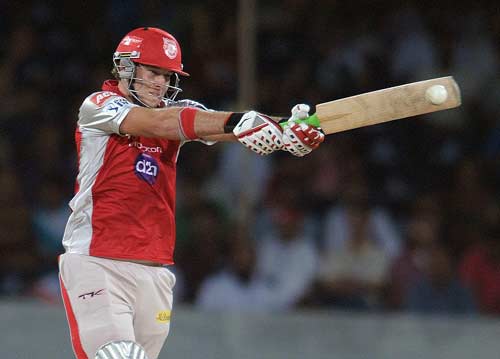 Kings XI Punjab had him for their service last season too but he was sort of fighting it alone, this time with Maxwell and others giving him equal support has enhanced his skill and the results are far better. Career stat of 23 matches with 671 runs averaging 51.61 strikes the ball at 157.88 has a hundred as well in the IPL. This year he has lesser responsibility and has responded well to all the chances that he has got making 155 runs in 5 matches average is still above 51 and strike rate is improved at 161.45. The Aussie influence in the KIXP can be felt and might well take the team all the way who knows.
Dwayne Smith (Chennai Super Kings)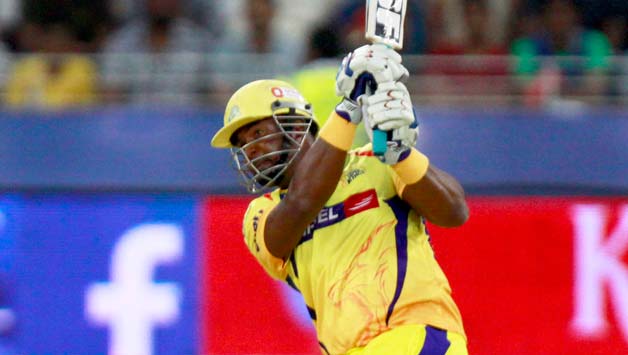 Dwayne Smith has been a key addition to the CSK team this IPL season, Smith who earlier played for the Mumbai Indians destroyed opposition bowling right at the top with his dominating batting. While CSK are enjoying excellent opening stands and are winning matches by virtue of this MI are badly missing him as Mike Hussey who has quite literally exchanged team and spot is struggling. Smith has played 25 matches in IPL and scored 815 runs with a great strike rate of 134.48, while this season has gone better for him than before as he has made 240 runs in 5 matches for CSK the strike rate too has jumped up to 143.71.
Brendon McCullum (Chennai Super Kings)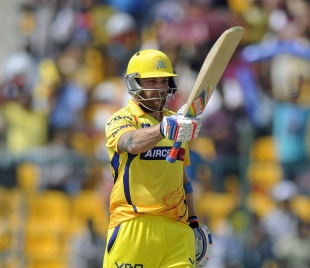 Brendon McCullum struck IPL by thunder when he hit the highest individual T20 score in IPL and T20 history in first ever IPL game for the Kolkata Knight Riders scoring a 158*. But, since that innings it has been a quiet and silent IPL career for him. He has been picked by the CSK this season where they have MS Dhoni to guard the wickets and Brendon has less responsibility plus the composure and calming atmosphere of a team under MS Dhoni's captaincy has helped him too in the 5 matches this year he has scored 193 runs averaging 48.25 and striking the ball at 127.81. Different from his entire career in which he has played 53 matches and scored 1432 runs averaging a lot lower with 29.22. A turnover for McCullum means a better start and plat form for the CSK to rely on.
JP Duminy (Delhi Daredevils)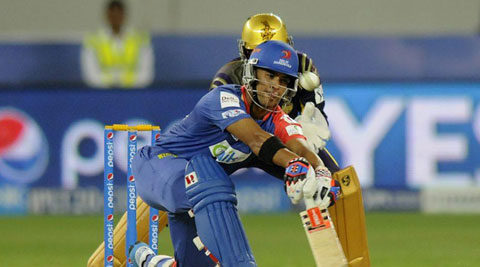 The Delhi Daredevils have changed their squad completely and one of the best additions to the team has to be Jean Paul Duminy. The South African is an aggressive batsman, more than useful bowler and a fascinating fielder, an all in one package. His big hitting and finishing style ads to his attributes, he has given his presence in 44 IPL matches and scored 1151 runs at an average of 39.68 and strike rate of 121.41 also scored 10 half centuries in the journey. In this year's IPL he has played the role of a finisher in the 5 matches has scored 173 runs at a strike rate of 135.15.
David Warner (Sunrisers Hyderabad)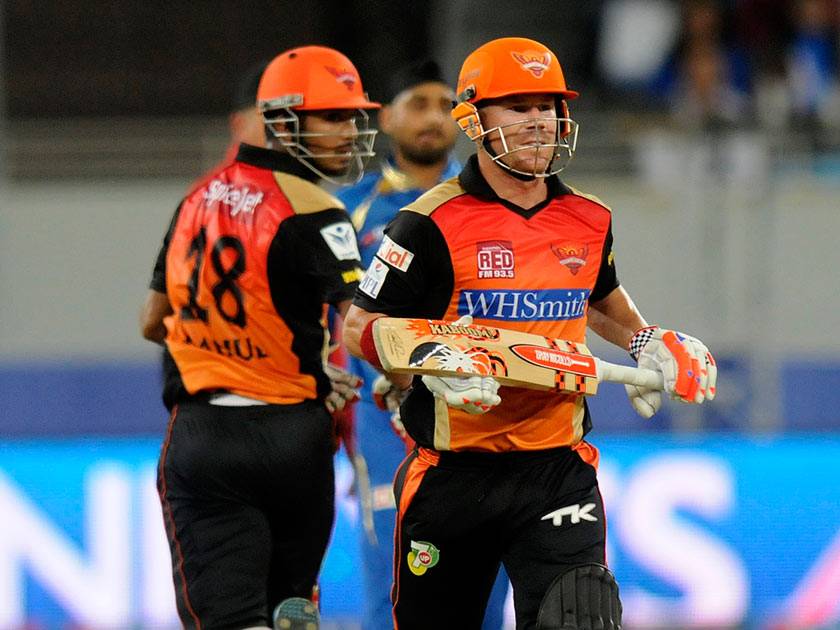 The pocket size dynamo all the way from Australia is a really dangerous batsman in all the formats but specializes in T20 destruction. Hitting normal hits, switch hits, bats like a right hander, left hander and you get crazy deciding which is the right place to bowl to him. Warner has played 60 times in the IPL and made 1598 runs with two hundreds twelve half-tons and in this season has played for SRH in 5 matches scored 163 runs averaging 40.75 and strike rate being 145.
Aaron Finch (Sunrisers Hyderabad)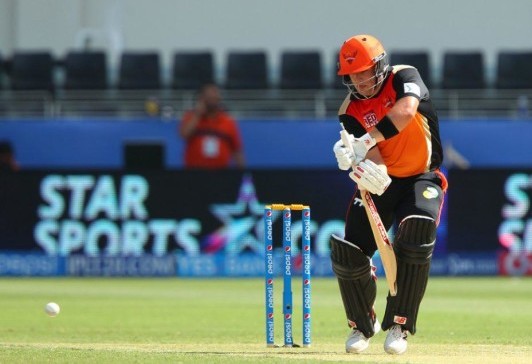 Aaron Finch Warner's counterpart from Australia is an equally attacking player and tough for opposition to handle. Giving more attention to Warner people tend to take him lightly and this is where he is so dangerous, takes them by surprise and gets his team right into the game with big monstrous striking. He has been part of 28 IPL games throughout scored 748 runs averages 127.42. This season looks a tad better for him as he has made 169 runs in 5 matches averages 42.25 and strikes 127.06 runs per 100 balls.
Lasith Malinga (Mumbai Indians)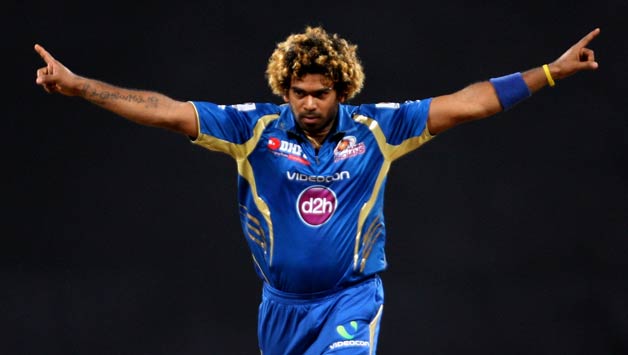 If there is one man who has ruled the T20 bowlers' chart it has to be Lasith Malinga the best T20 bowler. For years batsmen have failed to find an answer to his toe crushers and lethal slinging Yorkers. Accuracy, swing, pace, slower delivery, wide Yorkers, bouncers, slower bouncers, etc, etc, etc. are a few deliveries that he has in his arsenal. MI since his inclusion have been so fond of him that never missed a chance of having him in the XI and also retained him throughout. The highest wicket taker in IPL history has 111 wickets in 78 games best bowling figure of 5-13 and goes with an economy of 6.52. In this season of IPL Malinga stormed the deserts of UAE with his Yorkers and picked 8 wickets in 5 games the only silver lining in otherwise depressing MI team.
Sunil Narine (Kolkata Knight Riders)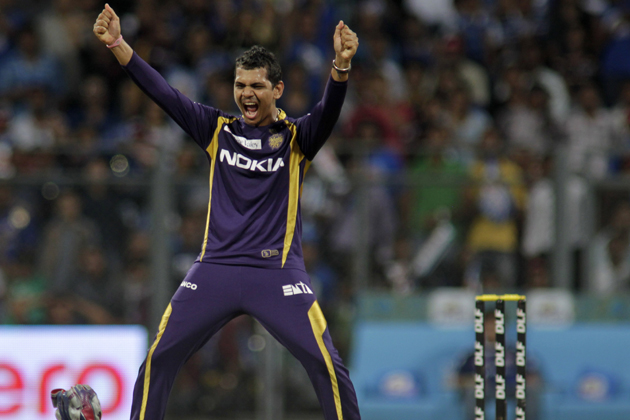 Sunil Narine has been the best ever pick for their team by the KKR team, since he has been a part of the franchise he has turned their bowling upside down and from a weak unit over all KKR are now a bowling heavy weight. Narine has that mystery in his bowling which is still encrypted and most batsmen fail to read his bowls which change their mood and direction mid way and leave everyone but him wonder what actually happened. He has mastered the art of spin bowling and uses it to extremes in the 36 IPL games he has taken 55 wickets has the best match figure of 5-19 and economy rate is as low as 5.45. In this year's IPL he has taken 9 wickets in 5 games on non-spin assisting wickets and hold the purple cap too.
Kane Richardson (Rajasthan Royals)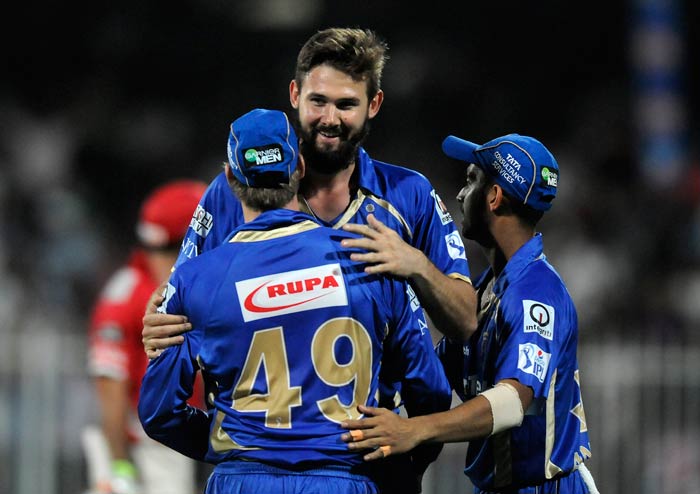 Kane Richardson is RR's foreign find of the season the 23 year old pacer who sports a long beard which gives him a more matured look. He is a relatively unknown bowler and has only 7 IPL games under his name so far, 3 for the Pune Warriors India who signed him up in the 2013 season where he got the opportunity to get trained under Alan Donald who was their bowling coach. Into the RR team now which is famous for shaping up new stars he has been handed over the new ball and has delivered quite well with 6 wickets in 4 matches and the economy too is within the T20 range at 6.40. A promising young fast bowler has this chance of making it big if he can use this 'IPL ka bulawa' with best effect.