IPL 2021: England counties propose hosting the remaining edition in September
BCCI is looking out at possible windows to wrap up the remaining IPL 2021.
Updated - May 6, 2021 6:53 pm
6.3K Views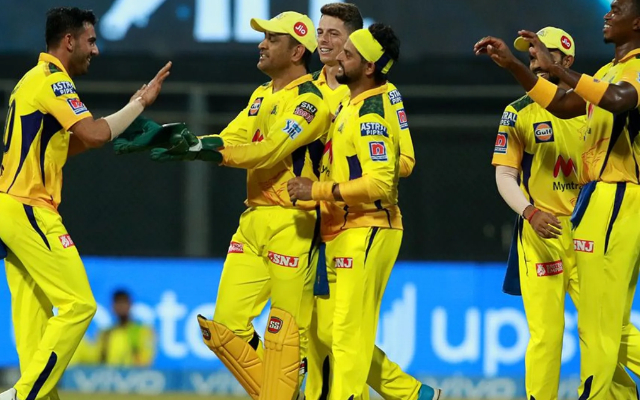 The IPL 2021 had to be stopped midway owing to the increase in the number of COVID-19 cases across the teams. Though BCCI is looking at several other windows to complete the T20 league, it will be a thing to see if situations in the country allow it. Meanwhile, a group of English counties has extended the invitation to BCCI to host the remainder of the IPL 2021 in September.
It has been reported that the MCC, Surrey, Warwickshire, and Lancashire, who are all based at Lord's and Edgbaston (Birmingham), Emirates Old Trafford (Manchester) have written to ECB regarding the same matter. All the mentioned names have reportedly written to ECB inviting them to extend the opportunity to the BCCI. The plan stated that IPL 2021 would be wrapped up in two weeks in the month of September.
The subject will be discussed at a virtual ICC meeting of the national chief executives on May 6. The ECB stated that hosting the league on their soil would add other benefits for players also. The players will be exposed to high-quality cricket right before moving into the T20 World Cup. It will also ensure that pitches of UAE will remain fresh if the World Cup gets shifted from India to the Gulf nation. Hosting of IPL in the UK would also broaden their market for the rich T20 league.
English counties propose wrapping up of IPL 2021 in two weeks
The counties assume that they would be able to wrap up the league in two weeks with 2-3 games taking place every day. Also, no gaps would be given between the league stage and knock-out games. However, it is hard to predict whether the remainder of IPL 2021 would be moved to a foreign land or not as a lot of aspects are yet to be discussed.
The situation of the pandemic is unclear and remains to be seen in the coming times. Also, the venue of the T20 World Cup is in question owing to the terrible second wave of COVID-19 in India at the moment.