IPL 2022: Ranking top 10 fielders of this season
IPL has played a significant role in improving the overall fielding standards of the game.
Get every cricket updates! Follow us on
With the virtue of talent coming in across geographical boundaries, it is no wonder that the Indian Premier League (IPL) adjudges a number of stunners every year. Cricketers put up a great show of athleticism to pull a catch out of thin air. The way the 15th edition of IPL has progressed so far shows that we are set to witness a lot more stunning catches.
From catching big fishes short of their crease to pulling a blimey at the boundary ropes, the fielding factor has helped teams get that upper hand irrespective of the behaviour of the pitch. Cricket is a game of small margins and especially in the shortest format, a single run saved also has a major impact on the final scorecard.
Players who are yet to show their full potential as batters or bowlers are taking wickets by being the X-factor in the field. In this team game, contributions can come in any form – be it a run-out or a catch at the slips or a boundary saved. On that note, let's see the top 10 fielders of IPL 2022 who did not fail to engross the audience on their TV screens.
Ranking top 10 fielders of IPL 2022
10. Manish Pandey (LSG)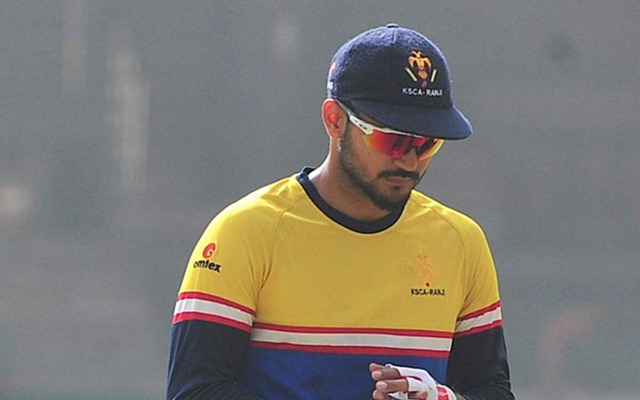 Pandey has not been performing up to the mark since the past few editions of IPL. His performance as a batter has surely gone down, but as a fielder, he remains one of the best in the business. Playing for Lucknow Super Giants this season, Pandey has not been among the runs but has made some brilliant saves on the field.
He is known to be a livewire both inside the 30-yard circle or in the boundary. In the match against Sunrisers Hyderabad, Pandey kept his eyes on the high rise ball that Abhishek Sharma had hit straight up between mid-wicket and mid-on. It was an easy catch for the repute of Manish Pandey.
The veteran cricketer also plucked onto a scintillating catch of Ravindra Jadeja against Chennai Super Kings and saved his side a couple of extra runs in the death overs. While it is important that Pandey needs to hit the strides with the bat, but there is no denying his abilities on the field.