New finding about the tweet that got Hardik Pandya in trouble
Meghwal, the member of Rashtriya Bhim Sena, had moved an application against the cricketer on Tuesday.
Updated - Mar 22, 2018 4:45 pm
568 Views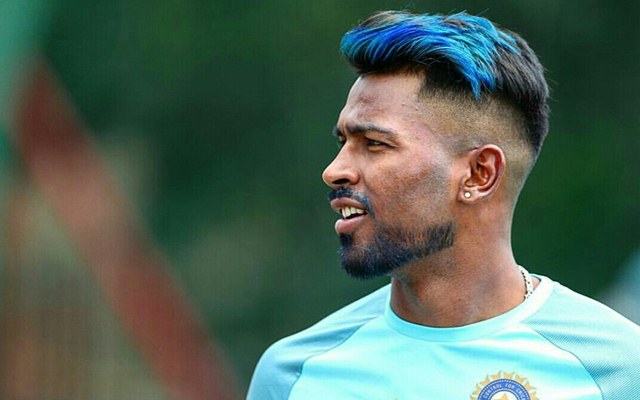 Hardik Pandya hogged the headlines on Wednesday for all the wrong reasons as the Rajasthan court directed Jodhpur police to file an FIR against him. It was his tweet on Dr BR Ambedkar in December last year which had created all the controversy and the people were miffed over him for the same reason. However, in a sensational turn of events, it has been revealed that the tweet came from the fake account of the all-rounder on Twitter and not actually from him.
According to the petitioner D R Meghwal, the Indian cricketer posted a message on his Twitter account which hurted the sentiments of the people of Ambedkar's community and also insulted the great man.
"Which Ambedkar ??? The one who drafted a cross law and constitution or the one who spread the disease called reservation in the country," the tweet read on Pandya's timeline.
Fake account?
Interestingly, the tweet had come from the account from a handle named '@sirhardik3777' while the official Twitter handle of Hardik Pandya which is also verified is '@hardikpandya7'. According to the reports the fake account seems to have been deactivated or deleted as of now. It will also be interesting to see if Rajasthan court cancels its directive now.
Meghwal, the member of Rashtriya Bhim Sena, had moved an application against the cricketer on Tuesday and had stated in his complaint that such a statement from a popular cricketer like Pandya shouldn't have come. "A popular cricketer like Pandya has not only attempted to insult and disregard the constitution and the architect of the constitution deliberately but has also hurt the sentiments of the community he belongs to," he had stated in his complaint against Pandya.
As far as the youngster is concerned, he is currently enjoying a break from cricket and is waiting for the Indian Premier League to commence. He will continue to play for Mumbai Indians as he was retained by the franchise and their first match will be against Chennai Super Kings.
Here's the video of the day:
Keep following CricTracker for more news and updates.