'Only two players were fit' – Michael Holding reveals reasons for change in modern-day Team India
Holding disclosed that only two Indian players were fit when he played against Men in Blue during his days.
Updated - Jun 29, 2021 10:05 am
1.1K Views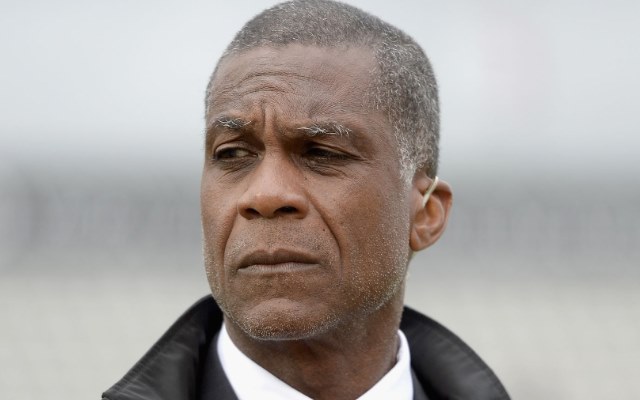 Follow us on Telegram
Legendary former West Indies cricketer Michael Holding feels fitness levels, as well as the right mindset and attitude, are the major differences in modern-day Team India when compared to the Indian team he played against. The 67-year-old also pointed out the change in pitches has played a major part in the team doing well in recent years. During the 60s and 70s, there were a lot of pitches that either used to spit venom or turn viciously, which made the batters as well as some bowlers struggle.
The former fast bowler mentioned that the skill levels are the same as what he saw during his playing days. Over the past few years, India have done pretty well overseas and gave a tough fight to teams like South Africa, Australia, and England.
Along the way, Indian skipper Virat Kohli too has always been vocal about how he wants a fitter team, which has reflected in India doing well in all three aspects of the game. Holding felt that only two Indian players were fit when he used to play against India, but now things have changed drastically.
"Well, it's a totally different era when it comes to Indian cricket. When I played against India, probably two of the players were fit. Now everybody on the field is fit. You see how athletic they are, how dynamic they are," Holding told Indian Express.
"The skill level hasn't really changed that much but when you have fitness, and change of attitude along with skill level, obviously the cricket will also change."
Michael Holding reckons pitches have played a major role in India doing well
The former legendary cricketer also shed light on how the pitches during his era, were not good enough to last long, but now there are a lot better pitches not only in international matches but also in the domestic too, which has helped team India do well.
"What has also helped Indian cricket is that a lot of pitches in India, for domestic cricket and cricket in general, have improved. The ball bounces a lot more and since it carries, batsmen are able to cope on overseas pitches."
"In my time, once India left India, that was it. The pitches that they played in India were slow and low and it became dusty," Holding added.
Follow us on Google News