Ravindra Jadeja does it again
Updated - Apr 24, 2014 12:20 pm
33 Views
Posting a target of 140 and winning the match against Rajasthan Royals is something you don't see happening every day. For this to happen you need the team to be Chennai Super Kings and a player like Ravindra Jadeja in your team.
It was Sir Jadeja whose all-round show ensured Chennai Super Kings beat Rajasthan Royals by seven runs in their IPL match on Wednesday in the UAE.
After the match Jageja who was also adjourned the Man Of the Match said, "he was enjoying his bowling more than batting as he was able to extract turn from the slow pitch here, I was enjoying my bowling. Wicket was pretty slow and the ball was turning, so I was bowling on the right areas and we knew 140 was a defendable total,"
Jadeja, played a critical role in the teams win by hitting 36 not out with the bat when most of the others failed he stayed there till the end and helped his team get to a competitive score and then with the ball picked 4 wickets for 33 runs.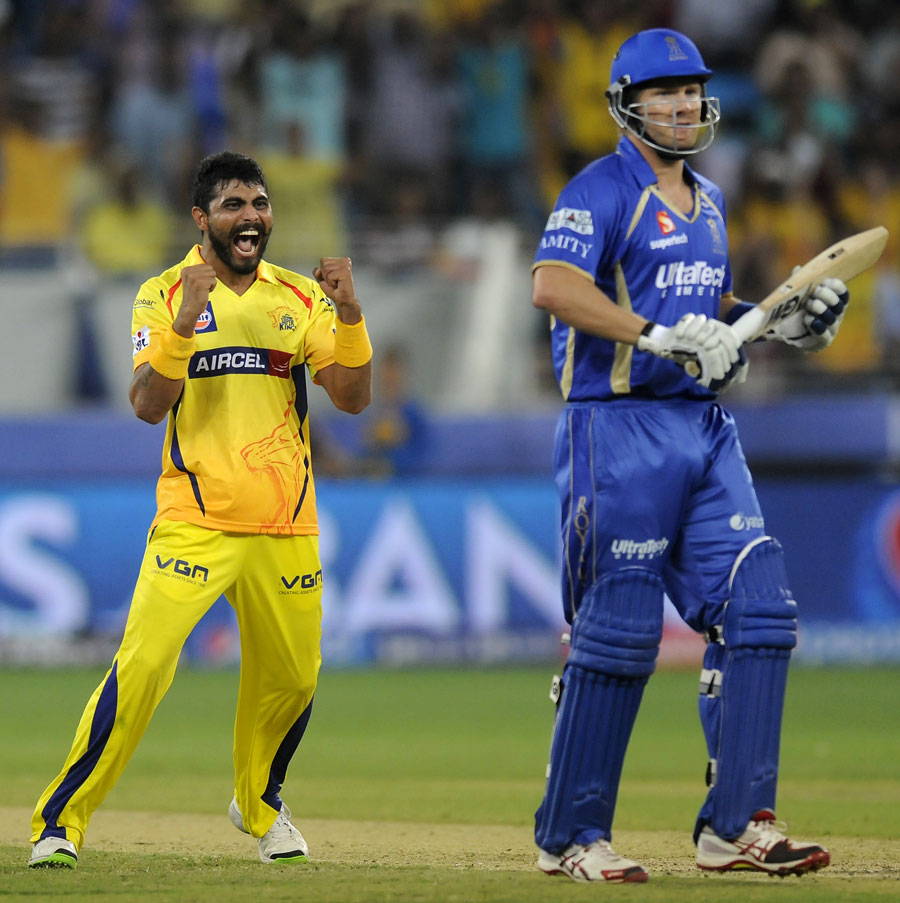 Speaking in the post match conference Jaddu said,"Bowling was more enjoyable than batting. When I went out to bat the situation was tight. So I had to play till the last ball and luckily I did,"
The Chennai Skipper Mahendra Singh Dhoni also expressed happiness on his team's performance saying, "The last few overs were quite pleasing. Apart from that it was a very good game. The wicket got a little slower in the second innings which made it hard for them. Overall the batsmen have put on a good score and the bowlers have backed it up,"
"Ishwar Pandey bowled the perfect length on this wicket and was well supported. When Dwayne Smith was batting he was batting on a different wicket. You must have seen the batsmen hitting the top half of the bat rather than the middle. The bounce made it tough. It's looking good, but at the same time (Dwayne) Bravo has been a terrific all-rounder for us. With Bravo around it gives us a further option to strengthen the side." Dhoni completed his remark complementing his team for the success.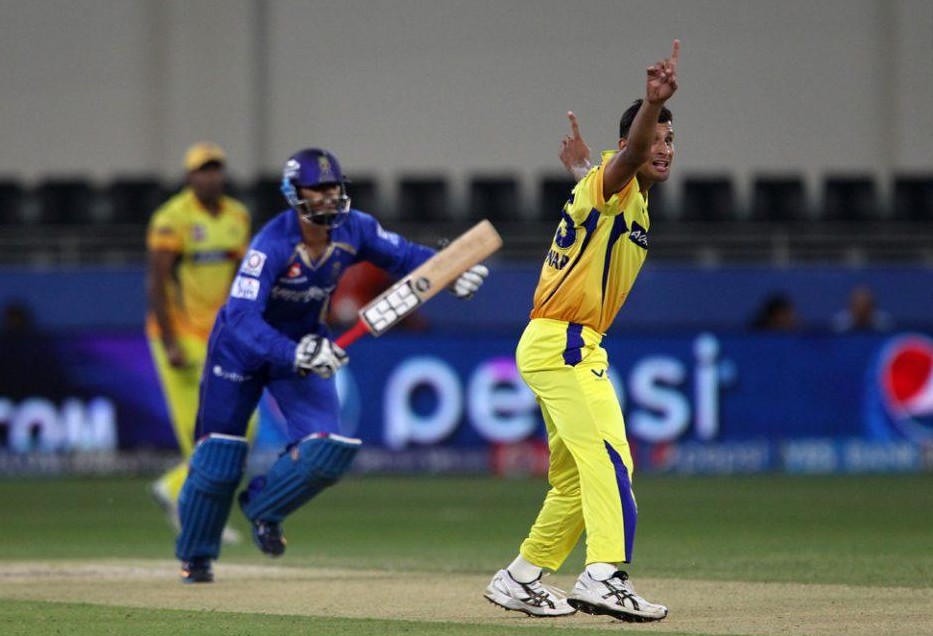 It is good sign for the CSK team that they have all their players ready to take up the responsibility when others have an off day this is something very important for a team to succeed in a long tournament like the IPL.
Follow us on Google News