September 15, 1975 – England player features in a Cricket and a Football match on the same day
The all-rounder featured in three different sports on the same day.
Updated - Sep 15, 2018 4:43 pm
383 Views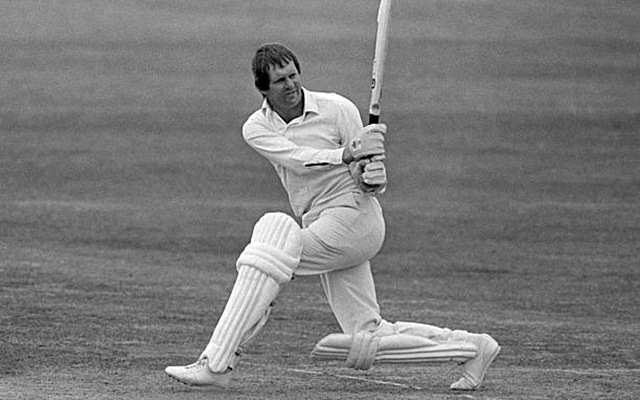 Leicestershire were comfortably placed at the top of the County Championship table in the 1975 season coming into the final round. Leicester topped the table with 224 points and were closely followed by Lancashire on 213 points. To be on the safer side, Leicestershire needed to win the final game against Derbyshire at the Queen's Park in Chesterfield. Leicester, led by Ray Illingworth, elected to bat first and made 226 in their first innings.
Phillip Russell's 4-wicket haul didn't allow the visiting team's top order to make big runs. The runs that the bottom five contributed played a crucial role for Leicestershire who bounced back from 77/6 to finish with 226 runs. The game that began on 13th September ended with Derbyshire on 41/0 before it resumed on 15th September after a rest day. The home team had a 70-run opening stand before Illingworth and Norman McVicker bagged four wickets each to help their team take a 15-run first innings lead.
Leicestershire struggled in the second innings too as their openers collectively made four runs. No.3 batsman John Christopher Balderstone along with Brian Davison added 64 runs for the 3rd wicket. However, the home team struck trice late in the fourth day. Balderstone remained unbeaten on 51 with his team reeling at 108/5. At the same time, Lancashire had Sussex down to 24/4 at end of the 2nd day after taking a 62-run first innings lead.
24 hours in a day were too many for Balderstone: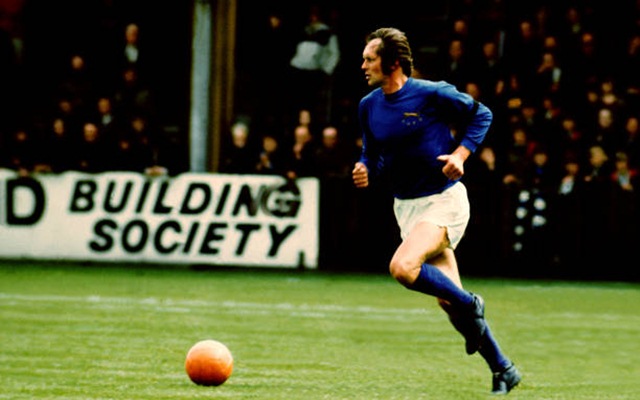 After stumps, Balderstone then set off for Doncaster which was 30 miles away from Chesterfield in his car. He drove to represent Rovers football team against Brentford in the fourth division match. The game ended in a draw with both the teams scoring one goal apiece. Thus, the Leicestershire all-rounder became the first player to feature in a County Championship match and a Football league match on the same day.
The football game ended around at 9:10 PM local time and Balderstone had enough time to play another sport before the date on the calendar changed. The all-rounder later turned up for the Doncaster Rovers in a darts game against a team from Doncaster Rovers supporters' club. Les Scott mentioned the lesser known darts game in his "Bats, Balls & Bails: The Essential Cricket Book".
An excellent comeback:
After a busy day, Balderstone resumed his innings against Derbyshire and ended up scoring a brilliant hundred. He put on a 142-run partnership for the 6th wicket with keeper Roger Tolchard. Balderstone got runout scoring 116 and shortly after which the visiting side declared their innings on 260/6 with Tolchard unbeaten on 65.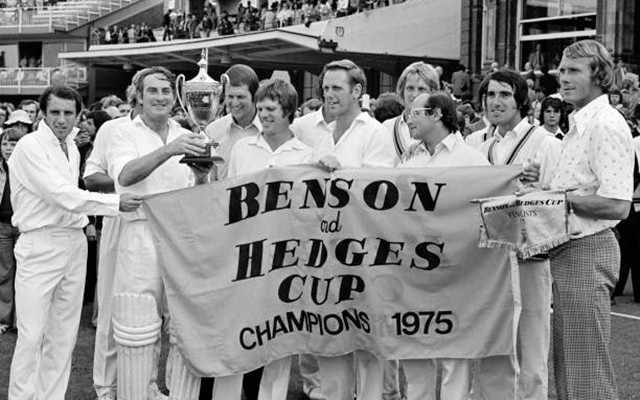 Leicestershire set a target of 276 on the final day in front of Derbyshire in an attempt to get a win. Balderstone then bagged three wickets with the ball to bundle out Derbyshire for 140. As a result, Leicestershire won their maiden Championship title with a 135-run win. At Hove, Lancashire drew with Sussex, a result that didn't matter after an outright win for the Leicester team.