Sourav Ganguly's daughter Sana tests positive for COVID-19
It must be noted that Ganguly was also tested positive for COVID-19 last month.
Updated - Jan 5, 2022 7:18 pm
530 Views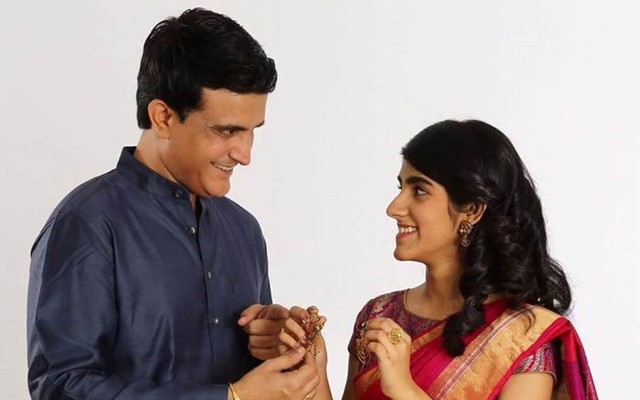 Follow us on Telegram
In what can be called a major development, the Board of Control for Cricket in India (BCCI) president Sourav Ganguly's daughter Sana has tested positive for COVID-19 and is in home isolation. The same was confirmed by her mother Dona Ganguly said on Wednesday. Sana, who is asymptomatic, underwent the test following a "sore throat" on Tuesday and the result came out positive. Dona, on the other hand, was found negative for coronavirus.
It must be noted that Ganguly was also tested positive for COVID-19 last month. While he was recently tested negative, his daughter has contracted the virus. Meanwhile, Dona revealed that a couple of more members of her family are down with the virus. She also revealed that the entire family has been undergoing regular tests ever since Ganguly was tested positive.
We have been undergoing COVID-19 tests on daily basis: Sourav Ganguly's wife
"Since dada (Sourav) tested positive for Covid-19, we have been taking the test every day. I am negative, but Sana tested positive for the disease," Dona told was quoted as saying by My Khel when contacted. As far as the BCCI supremo is concerned, Ganguly was hospitalised in December 2021 after having tested positive for Covid-19. The 49-year-old was discharged from the facility on December 31 and is in home isolation.
Speaking of the former cricketer's health, Dona had said: "He is fine and all his health parameters are fine right now. He has no other complications. Sourav had a mild fever and sore throat from Sunday. He was immediately isolated and the test was done."
Notably, Ganguly was taken to hospital twice last year. Having diagnosed with a cardiac arrest, Ganguly underwent emergency angioplasty and recovered later. Ganguly's schedule would be pretty packed in the upcoming days as the 2022 edition of the Indian Premier League (IPL), which would be a grand affair, `is few months away.
Notably, some of Ganguly's other relatives had also contracted the virus. "Snehasish-da (his brother) had Covid last year. My parents, my mother-in-law also had Covid. Several of our house helps had also tested positive at different times. It is not as if Covid erupted suddenly in the family. Moment Dada had just a hint of fever, he was immediately isolated," Drona had stated.
Follow us on Google News