Top Stories: Things that made news in the cricket world today
All the news stories that hogged the headlines today.
Updated - Jun 13, 2020 8:59 pm
354 Views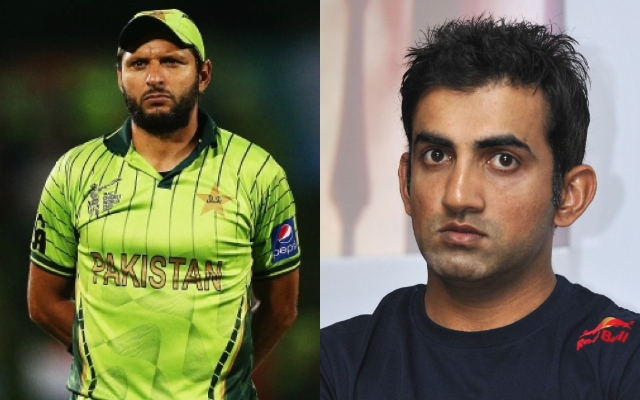 Follow us on Google News
'Need prayers for a speedy recovery' – Shahid Afridi confirms being tested positive for Coronavirus
The Coronavirus pandemic has continued to wreak havoc across the world even as some of the countries have slowly started to return to normalcy.
However, some of the nations are experiencing a peak in cases now.
Pakistan is one of the countries having registered more than 1.3 lakh COVID-19 cases so far. And Shahid Afridi is the latest cricketer to be tested for the virus.
'Moin Khan used to tell Saqlain Mushtaq to bowl it' – Harbhajan Singh reveals how the term 'doosra' came in
'Doosra' is a bowl which was made famous by Saqlain Mushtaq.
In fact, many experts have credited him with creating that delivery. It is a difficult ball to face and many batsmen have fell prey to this variation.
However, there was one Indian spinner who could bowl this delivery and it was Harbhajan Singh.
'Get well soon Bhai' – Cricketers wish Shahid Afridi's speedy recovery from Coronavirus
Even as some of the countries are slowly recovering from Coronavirus, there are a few nations where the cases are at its peak.
India and Pakistan are two of the countries where the pandemic is now reaching its peak it seems.
Former Pakistan cricketer Shahid Afridi, on Saturday, stunned everyone by confirming that he has been tested positive for the Coronavirus.
I have political differences with Shahid Afridi but I want him to recover soon: Gautam Gambhir
Former Pakistan cricketer Shahid Afridi, on Saturday, confirmed that he has been tested positive for the Coronavirus.
He requested his fans to pray for his speedy recovery while stating he has been feeling unwell since Thursday and suffered from body pain as well.
As soon as the news broke out, wishes flooded in for Afridi as his well-wishers and former teammates wished to him recover from the virus quickly.
'People ask what I have done differently' – Mohammed Shami on his 2.0 version
Mohammed Shami's career in the last two years has been on a tremendous rise.
The right-arm quick had a great start to his career in 2013. But an injury slowed down his progress in 2015.
However, he has come back running fast and taking regular wickets, something which everyone associates with him.
'We have not been able to handle pressure' – Gautam Gambhir feels Team India lacks mental toughness
Gautam Gambhir has flaunted how a player should bat under pressure in two vital matches. Be it 2007 T20 World Cup final or 2011 World Cup final– Gambhir rose to both the occasions and steered India's ship to the victory.
The left-hander struck a much-needed half-century in the final of T20 World Cup 2007 against arch-rivals Pakistan.
In a low-scoring thriller, Gambhir's knock made the difference as India eventually went on to clinch the trophy.
Sunil Gavaskar suggests a shortened IPL to be held in Sri Lanka or UAE in September
There have been reports regarding the Indian Premier League (IPL) 2020 surfacing all across the internet.
With the fate of the T20 World Cup not decided yet, many are speculating that it will take place in October-November window.
Either way, the IPL chairman Brijesh Patel, confirmed a few days back that BCCI is looking for the September to November window to organise the cash-rich league.
ECB to spend around half a million pounds to fly Pakistan team to England on a chartered plane
With the England and Wales Cricket Board (ECB) becoming the first team to restart cricket, there is a lot that the board might have to spend.
There are reports that ECB might have to spend around half a million pounds to just fly the Pakistan cricket team just to England.
The team is scheduled to play three Tests and as many T20Is in the month of August. The team will be travelling on a chartered flight.
I told BCCI to fast-track Rohit Sharma, Cheteshwar Pujara and Piyush Chawla after their U19 performance: Venkatesh Prasad
Piyush Chawla, Rohit Sharma and Chesteshwar Pujara would all have been U19 World Cup winners, had it not been for a loss in the final against Pakistan.
The trio, who later went onto play for India later, was part of the U19 India team for the 2006 Junior-level World Cup.
The team played really well through the group stages and even in the quarterfinals and semi-final match.
Wahab Riaz ready to make his Test comeback in England
Reports from the Pakistan camp suggest that experienced pacer Wahab Riaz has already informed the head coach of the Pakistan cricket team, Mishab-ul-Haq that he can make a return to Test cricket if his services are required during the England tour.
Riaz has taken a break from red-ball cricket to pay more attention to white-ball cricket.
His decision has come after another pacer, Mohammad Amir announced his retirement from Test cricket to strengthen his spot in the white-ball side.
Follow us on Telegram