Top Stories: Things that made news in the cricket world today
All the news stories that hogged the headlines today.
Updated - Apr 17, 2020 8:28 pm
65 Views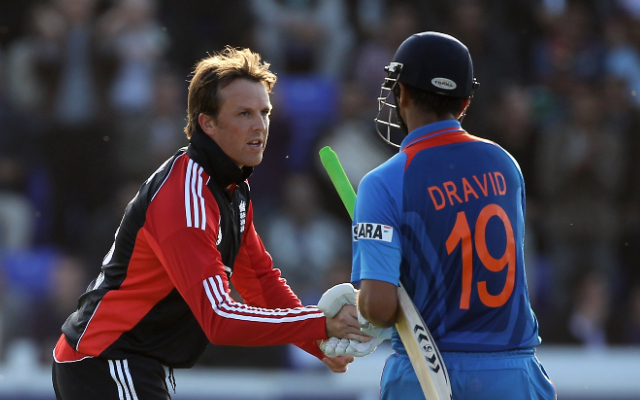 Follow us on Telegram
No proposal from Sri Lanka Cricket to host IPL 2020, states BCCI official
The Board of Control for Cricket in India (BCCI) stated that there hasn't been any proposal from Sri Lanka Cricket (SLC) to host the 2020 edition of the Indian Premier League (IPL).
Earlier on Thursday, April 16, SLC president Shammi Silva said that the country is ready to play hosts to the T20 tournament.
In Sri Lanka, the scenario surrounding the coronavirus pandemic isn't as worse as India.
Rahul Dravid made me feel like an 11-year-old spinner: Graeme Swann
Graeme Swann, the former England spinner is reckoned as one of the best spinner that England has ever produced in its cricketing history.
The off-spinner used to make batsmen dance against his spin bowling on his own terms.
But, he recently revealed in a podcast that Rahul Dravid made him feel like an 11-year-old bowler when he was playing in international cricket.
Daniel Vettori to not get paid by Bangladesh Cricket Board amidst lockdown
The entire world is going through an economic crisis but it seems like Daniel Vettori would be suffering the most as per his contract.
The former New Zealand captain has been serving as the spin-bowling consultant to the Bangladesh national cricket team for some time now.
Now, with cricket suspended for an indefinite amount of time, Daniel Vettori might not receive his payment.
'It's a bit frustrating' – Vijay Shankar dejected after indefinite postponement of IPL 2020
Vijay Shankar, the Tamil Nadu cricketer, isn't a happy man after the decision to indefinitely postpone the Indian Premier League (IPL) 2020 came to the fore.
Shankar plays for the Sunrisers Hyderabad (SRH), and reckons that some decent outings in the T20 tournament can do wonders to a player's career.
He was traded to SRH after he spent one season with the Delhi Daredevils, now Capitals.
Graeme Smith appointed as South Africa's permanent Director of Cricket
Smith has been appointed as Cricket South Africa's Director of Cricket until the end of March 2022.
Smith has been impressive during his stint as acting director and hence, he has been assigned to serve a two-year term with Cricket South Africa.
CSA acting chief Jacques Faul also heaped praise on the former Proteas skipper and said that Smith's determination and passion has made a huge impact on CSA.
Cricket Australia lays off staff due to economic crisis caused by Coronavirus outbreak
Due to the current situation, many cricket boards have incurred losses due to the inactivity in the cricketing scenario.
Major cricket boards including ECB, CA as well as BCCI have been hit by the wrath of the pandemic.
As a result, Cricket Australia has announced it is laying off most of its administrative staff and will run a skeleton operation until at least mid-year due to coronavirus debacle.
'He should be used only as a backup wicketkeeper' – Mohammad Kaif concerened about KL Rahul's workload
Over the past few months, KL Rahul's success story is no less than a dream-come-true for the Karanataka batsman.
Many fans also believe that the 27-year-old has cemented his position as the main wicketkeeper-batsman of India.
However, former Indian batsman Mohammad Kaif feels otherwise.
PCB loses whopping amount after failing to organize two home series against India
Pakistan Cricket Board suffered major revenue losses in their last media rights deal.
Surprisingly, it is due to the reason that they couldn't manage to play a bilateral series against India.
As per the sources, they have incurred a loss of USD 90 million.
RCB would be happy if IPL 2020 happens outside India: Simon Katich
The Board of Control for Cricket in India (BCCI) on Thursday announced that it would be suspending the 2020 edition of the Indian Premier League until further notice.
Royal Challengers Bangalore coach and former Australian batsman Simon Katich opened up in an interview about the possibility of the league happening.
When asked about the possible chances of IPL taking place in any foreign locations such as Australia, Katich seemed to go with the suggestion.
Follow us on Google News