Top Stories: Things that made news in the Cricket World Today
Updated - Sep 8, 2015 4:31 pm
33 Views
Top Stories: Things that made news in the Cricket World Today: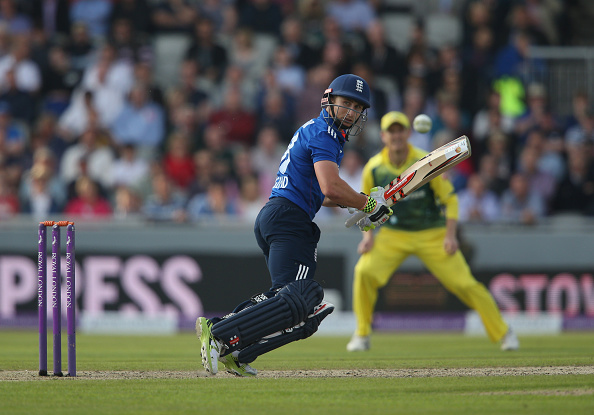 Follow us on Google News
Mominul Haque to lead Bangladesh A on India's tour:
The BCB announced the 15-man squad for the Indian tour which will take place this month. The squad includes some high profile Bangladeshi players like Nasir Hossain, Mominul Haque, Taskin Ahmed and Soumya Sarkar. (Read more about the story here)
West Indies tour of Sri Lanka announced:
A SLC press release said that West Indies embark on a 44-day tour of Sri Lanka, which includes two Tests, three ODIs and two T20Is in October and November.
England in position of ascendancy in the 3rd ODI match:
The English side which decided to bat 1st after winning the toss at Manchester is in commanding position.
Brief Score: England – 300/8 (50 overs) (Taylor 101; P Cummins 2-50)
Mal Loye satisfied with Bangladeshi side's progress in High Performance camp:
"The effort from the players has been first-class throughout the four months. I am really pleased with their progress. I am a little sad that we didn't see them play towards the end. We had a change of play to go to Bogra but unfortunately the conditions and ground wasn't right. We had to close the programme slightly early. But generally I am happy with the players," said Loye who is the BCB High Performance Head Coach.
Mukhtar Ahmed blasted highest T20 score in Pakistan domestic cricket:
Mukhtar Ahmed shattered the record of the highest individual score in domestic T20s in Pakistan, when he smashed 123 runs off 67 deliveries and helped his side Sialkot Region to win a thrilling match by 7 runs against Karachi Region White.(Read more about the story here)
Kevin Pietersen will play for Sunfoil Dolphins in RAM Slam Twenty20:
Kevin Pietersen is all set to feature for the Sunfoil Dolphins in the RAM Slam Twenty20 league. It will also mean that he will be back to the province of his birth.
We won't go bankrupt if India cancel series: PCB chief Shahryar Khan:
PCB chief Shahryar Khan has asserted that "Suppose for political reasons, the Indian government decides against playing Pakistan, it doesn't mean we will go bankrupt. We will survive. If we have survived without India-Pakistan cricket for the last so many years, we will continue to survive. Yes, it will be a setback but that is about it"
On Anurag Thakur's controversial tweet last month he said,  "We have nothing to do with Dawood Ibrahim. Our government has made it clear time and again that he is not in Pakistan. It is a part of political ups and downs. Cricket is one way we can build up better relations."
Why didn't aggression win you games in Australia: Sanjay Manjrekar:
Today, Sanjay Manjrekar wrote in his column for ESPN Cricinfo that, "I am a bit concerned with the Virat Kohli-Ravi Shastri partnership. That the Indians are not trying to tone their behaviour down after Australia, and have got into ugly confrontations with even a team like Sri Lanka, tells me that they don't see these actions as misdemeanours at all."
Two former Pakistani cricketers will be brand ambassadors of PSL:
Virat Kohli relaxing in his free time:
Virat Kohli was enjoying his time by playing impromptu cricket. He had expressed his happiness over his Facebook account by saying that, "Impromptu cricket! Had a blast! Felt like when I played gully cricket."
England cricket team is in a pretty good place: Andrew Strauss:
The Director of English cricket Andrew Strauss has aid that, "I think the team has moved on and the team is in a pretty good place. Some of those young guys have established themselves and that's what we will be focusing on taking England forward."
Cheteshwar Pujara praises Rahul Dravid:
The Indian batsman Pujara has said that, "He (Rahul Dravid) told me to stop thinking about my technique and keep working the way that I have been doing. My time will come. With his knowledge and reading of the game, he knows what he is talking."
On his preparation ahead of 3rd Test match against Sri Lanka, he said that, "I had been preparing for this for the last three months. I knew that this was a big match for me. That I might never play a Test again. But I never let these thoughts come to my mind when I entered the field."
Railways plan to introduce NOC:
The Railways officials have decided to introduce a no-objection certificate (NOC) for those players who want to migrate to other state teams in the Ranji Trophy
Keep your eyes on the ball: David Warner advises kids:
Warner posted on his twitter account that "Very kind of you @finnysteve to break my thumb. Kids, keep your eyes on the ball. Sad to be leaving."
Follow us on Telegram