Umpire brutally assaulted in an ugly on-field brawl in New Zealand
New Zealand Cricket (NZC) have launched an investigation to identify the culprits.
Updated - Feb 19, 2019 12:46 pm
1.3K Views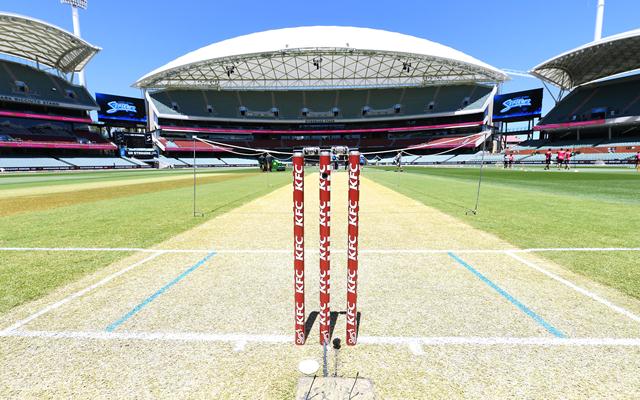 Now, this is rather strange news to report in cricket. In sports like Football and Rugby, we often see players getting into arguments with referees but in cricket, its utterly unacceptable to engage into a tussle with an umpire and the rules too are pretty harsh against the players even if they sigh or signal something disrespectful.
But a bizarre incident took place in New Zealand, where a player barbarically kicked the on-field player-umpire. The incident occurred during the match between Horowhenua-Kapiti club's Paraparaumu and Weraroa teams on Sunday and is understood to have been sparked by a decision.
The Weraroa players, who were upset with one of the decisions, started punching and kicking one of the Paraparaumu players who was standing as an umpire. After the player had started the physical abuse, three of four other players also had joined as reported by Stuff.co.nz.
NZC launches investigation on the issue
A couple of eye-witnesses of the incident condemned the attack and ridiculed the incident. They pointed out that the victim's nose was broken and the way he was assaulted was very unprofessional and unacceptable. "If that happened on the street it would be GBH [grievous bodily harm] so how come if it happens on the field it's fine. He had a third kick at him before his team pulled him off. I know exactly who did the kicking, everyone saw who it was," an eyewitness said.
Another unnamed witness labelled the Weraroa players' behaviour "disgusting". "I believe his nose is broken then another three or four Levin [Weraroa] players joined in and proceeded to kick and punch him," another unnamed witness said as quoted by Stuff.
Richard Boock, NZC's public affairs manager, said that an investigation underway and condemned the attack on the umpire. He refused to comment further and suggested that he would wait till the investigation reports are out.
"While we are still awaiting details, NZC views any type of physical assault in cricket as repugnant and utterly unacceptable. We will await the results of the investigation before commenting further," Richard Boock said.