What happened in the cricket world today – April 3
Here is the wrap-up of an entire day of cricket in a capsule.
Updated - Apr 3, 2021 9:55 pm
488 Views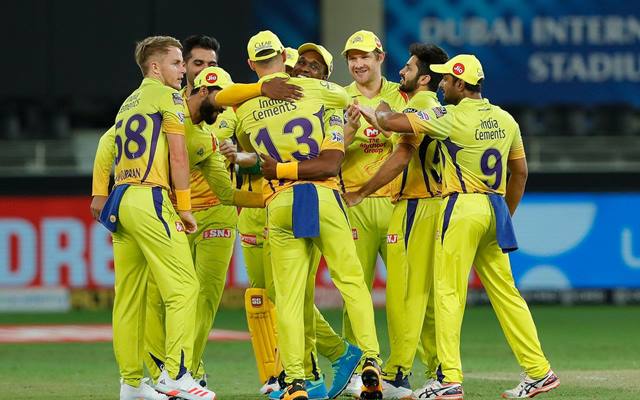 Here are the titbits of news that matter in the cricket world today.
1. IPL 2021: A member of Chennai Super Kings' content team tests positive for COVID-19
The Covid-19 pandemic continues to cause headaches in the cricketing world. Ahead of the 14th edition of the Indian Premier League (IPL), news has come in that an official, who is part of the Chennai Super Kings' (CSK) side has tested positive for Covid-19.
2. 'We are heading in the right direction' – Kraigg Brathwaite happy with West Indies' performance after series draw against Sri Lanka
Kraigg Brathwaite is confident of the way West Indian cricket is progressing after they drew the two-match Test series against Sri Lanka. The West Indian skipper was also happy that he found some form in the second Test match.
3. Umesh Yadav hints at retirement in two or three years
Indian speedster Umesh Yadav has stated that he will continue to play professional cricket for a maximum of three more years. Yadav will offer his services for the Delhi Capitals (DC) side in the 2021 edition of the IPL.
4. IPL 2021: Ben Stokes and Jos Buttler to open for Rajasthan Royals
England limited-overs skipper Eoin Morgan has stated that Jos Buttler and Ben Stokes will open the batting for the Rajasthan Royals side ahead of the 2021 edition of the IPL.
5. IPL 2021: Delhi Capitals all-rounder Axar Patel tests positive for COVID-19
Delhi Capitals' (DC) spinner Axar Patel has tested positive for Covid-19 ahead of the 14th edition of the IPL. Patel has featured in 97 matches in the IPL thus far.
6. IPL 2021: BCCI keeps Hyderabad as back-up option amid surge in COVID-19 cases in India
The Board of Control for Cricket in India (BCCI) has decided that Hyderabad and Indore could be kept as backup options in case the city of Mumbai is unable to host IPL matches due to a rise in the number of corona cases.
7. IPL 2021: Aakash Chopra picks his Kolkata Knight Riders' (KKR) starting XI
Former Indian cricketer Aakash Chopra has revealed his playing XI of the Kolkata Knight Riders (KKR) side for the 14th edition of the IPL. Chopra also opined that the Eoin Morgan-led side should be ready to leave Sunil Narine out of the playing XI if the need arises.
8. IPL 2021: Mustafizur Rahman set to miss Rajasthan Royals' opening game of the tournament
Bangladesh left-arm pacer Mustafizur Rahman will not be able to participate in the Rajasthan Royals' (RR) opening match as he will still be serving his quarantine period by the time the Rajasthan side play their first IPL match.
Follow CricTracker for the latest cricket news from around the world