What happened in the cricket world today – May 5
Here is a rapid summary of the events that matter in the world of cricket.
Updated - May 5, 2021 7:12 pm
481 Views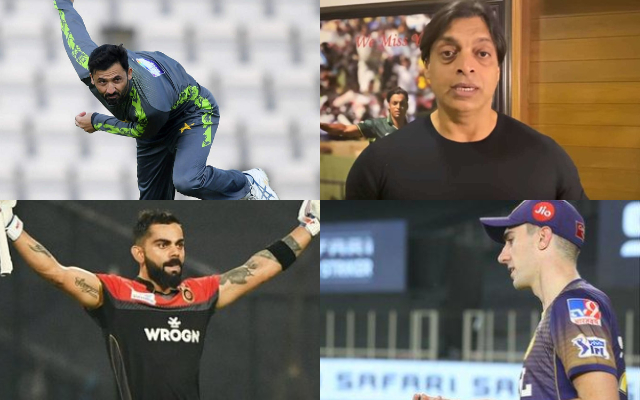 Here are the titbits of news that matter in the cricket world today.
1. The BCCI-IPL should have donated at least INR 100 crore towards COVID relief: Surinder Khanna
Former IPL Governing Council Member Surinder Khanna has lashed out at the Board of Control for Cricket in India (BCCI) and has stated that the BCCI should have donated at least INR 100 Crores to help India fight Covid-19.
2. Eight of England's 11 IPL players arrive in UK, to undergo 10-day quarantine
8 out of the 11 England cricketers who participated in the Indian Premier League (IPL) have returned to the United Kingdom (UK). They will now be placed in quarantine for 10 days.
3. Bangladesh to play Sri Lanka in a three-match ODI series at home starting May 23
Bangladesh and Sri Lanka will clash against each other in a three-match ODI series, starting on 23rd May 2021. The 2nd and 3rd ODIs will be played on 25th and 28th May respectively.
4. Shaheen Afridi doesn't want to rest himself because he might have fear of losing his place to a youngster: Junaid Khan
Junaid Khan has lashed out at the Pakistan team management and has stated that Pakistan pacer Shaheen Afridi needs rest, but is not provided the same by the management.
5. 'If they don't make money for a year, what trouble will they get into?' – Shoaib Akhtar in agreement of IPL's suspension
Pakistan cricketing legend Shoaib Akhtar has stated that the 'pomp and show' of the IPL cannot take place at a time when India is suffering under the wrath of Covid-19.
6. IPL 2021: Pat Cummins and fellow Australians 'anxious' amidst the travel restrictions in India
The 14th edition of the IPL has been suspended, and the Australian cricketers are worried about their travel back home. As of now, till 15th May 2021, Australia has banned all travel from India.
7. RCB skipper Virat Kohli returns to Mumbai after the suspension of IPL 2021
Royal Challengers Bangalore (RCB) skipper and batting legend Virat Kohli has returned back to his house in Mumbai after the BCCI decided to suspend the 2021 edition of the IPL.
8. IPL 2021: Chennai Super Kings send a special gift to England women's cricketer Kate Cross
In a lovely gesture, the Chennai Super Kings (CSK) franchise has gifted England Women's cricketer Kate Cross a CSK jersey. Cross tweeted that she will whistle for the Chennai side when the tournament restarts.
Follow CricTracker for all the latest cricket news from around the world