10 Interesting facts about Krishnamachari Srikkanth
Updated - Dec 21, 2015 10:32 am
677 Views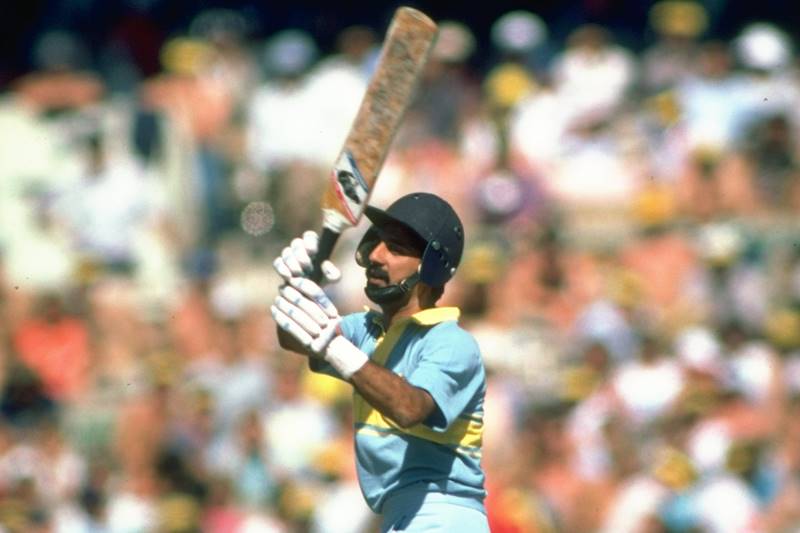 Follow us on Telegram
Krishnamachari Srikkanth was noted for his aggressive attacking stroke play. He mostly opened the innings and his playing style was very contrasting to initial batting partner and senior Sunil Gavaskar. The swashbuckling batsman was an entertainer with the bat who loved taking risks in the early part of the innings and would score boundaries over the inner ring of fielders. Srikkanth can be said to be the first of the opening batsmen of future who would adopt a similar approach to take advantage of fielding restrictions. As he gained experience, he became more level-headed and turned into the batting mainstay of the Indian cricket team.
Here are some interesting facts about Krishnamachari Srikkanth:

1. Born on:
Krishnamachari Srikkanth was born 21 December 1959 in Chennai. He was famously known as Kris Srikkanth.
2. Family:
Srikkanth has two sons Anirudha and Adithyaa. Anirudha Srikkanth currently plays for Tamil Nadu cricket team and has previously played for Chennai Super Kings and Sunrisers Hyderabad in the Indian Premier League.
3. Engineer turned cricketer:
Srikkanth is an electrical engineer who graduated from College of Engineering, Guindy in Chennai.
4. Domestic cricket:
Srikkanth represented Tamil Nadu in Indian domestic circuit.
5. National debut:
He made his One Day International debut against England in Ahmedabad in 1981. Two days later, he made his Test debut against England at Bombay (Mumbai) at the age of 21.
6. Top scorer in the jubilant World Cup final:
He was an integral member of the Indian squad when they won the 1983 Prudential World Cup under the captaincy of Kapil Dev and 1985 Benson & Hedges World Championship of cricket. In 1983 World Cup final against the West Indies, Srikkanth top scored for India. He made 38 off 57 balls opening with Sunil Gavaskar.
7. Unusual record:
Srikkanth holds the unusual distinction of scoring the only run ever scored in international cricket at Ray Mitchell Oval, in Mackay, Australia. The venue hosted its only international match during the 1992 Cricket World Cup, and the match was washed out after two deliveries.
8. Life after retirement:
Kris Srikkanth retired in the year 1992. After retirement, he had a stint as the coach of the India 'A' team. Later, he had been a broadcaster and commentator with various sports and news channels. On 27 September 2008, he succeeded Dilip Vengsarkar as the chief selector of the Indian cricket team. His tenure ended in 2012.
9. Ambassador:
On 18 February 2008, Krish Srikkanth was named the ambassador for the Chennai Super Kings franchise. On 20 December 2012, Srikkanth was named the ambassador for the Sunrisers Hyderabad franchise in the Indian Premier League.
10. Career over all:
Srikkanth played 43 Tests for India, scoring 2,062 runs at an average of 29.88. In ODIs, he played 146 matches and scored 4,091 runs at an average of 29.01. He was also a part-time off-spinner in ODIs and took 25 wickets at an average of 25.64.
Follow us on Google News