11 little known facts about Adam Parore 
Updated - Jan 23, 2016 10:46 am
248 Views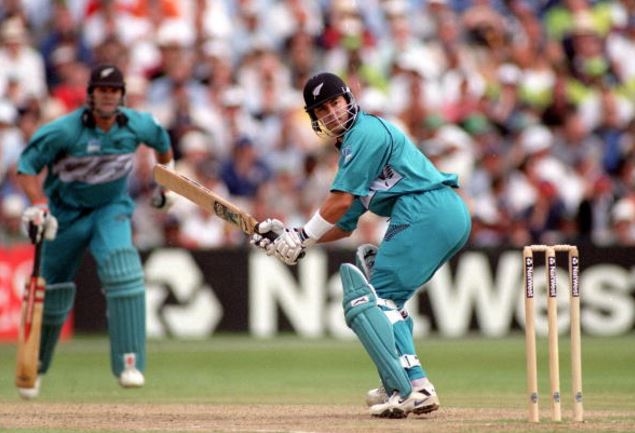 Follow us on Google News
Former Kiwi Wicketkeeper Adam Parore is quite the interesting character. After hanging up his gloves in 2002, Adam Parore has thus become a forgotten name. While most modern day cricketing fans' reaction would be "Who is that guy?!", those who have seen him will attest his cricketing prowess positively. That said, here are a few important facts about Adam Parore.
1. Early Life
Adam Parore was born in Auckland on the 23rd of January 1971. Parore's immense talent was noticed at an early age thereby making his first class debut in 1988 at the tender age of 17.
2. First Maori to Don the Kiwi jersey
The Maori's are considered as perhaps one of the most ferocious and fearsome tribes in New Zealand. Thus, it is no surprise that most of them are recruited into the prestigious 'All Blacks' rugby team. However, Parore instead went on to choose a career in cricket, making him the first of Maori descent to don the Kiwi jersey. As of 2002, most would agree that it was perhaps the wise decision.
3. Most Number of Dismissals by a New Zealand Keeper
New Zealand's 78 runs win over England at Auckland will be forever remembered for a plethora of reasons. One of the reasons is the dismissal of English batsman James Foster. Not only did the fall of the wicket trigger an unprecedented collapse, it marked the 204th dismissal for Adam Parore. The record for most number of dismissals stands to this day.
4. Technically Sound and Unbelievably Patient
Adam Parore's batting and wicket-keeping abilities are considered top class. His batting ability saw him pushed up the order to the crucial no.3 slot in the batting order. His innings of 96 against India on the 28th of October 1994 has been etched in the history books. Compiled in 203 minutes and 138 deliveries, Parore's knock of 96 contained no fours and sixes. In spite of that achieving a strike rate of 69 is more than impressive.
5. Quite the Business Man
Adam Parore's talents simply don't lie within the realms of cricket. In 2006, four years after his retirement from all forms of cricket, Parore launched his company Adam Parore Mortgages, a mortgage broking company. He currently serves as the managing director of the firm.
6. Ain't no mountain high enough
In May 2011, Adam Parore became the first Test cricketer to scale the heights of Mount Everest. He remains to be the only Test cricketer to have achieved the feat.
7. Test Debut
Adam Parore made his test debut in the third test in New Zealand's tour of England at Edgbaston, Birmingham. Playing under skipper John Wright, Alec Stewart became Parore's  first test dismissal.
8. The Colourful Mr.Parore
Prominent television personality Sally Ridge was married to Parore in 2003. Apart from having a sports clothing store, controversies have surrounded the couple. Ridge and Parore were involved in a controversial house demolition when they wanted to demolish a 100-year-old house. Certainly a very colourful personality.
9. A surprisingly Early Retirement
Parore announced his retirement in 2002 at the age of 31. Reasons for such an early retirement are yet to be disclosed.
10. The fittest of em' all
While most expected Parore's form to decline with his age, Parore's best form came at the age of 30. He has often been seen jogging back home after a long day in the field.
11. The "Pretty Cool" Century
Adam Parore and Nathan Astle stitched an eighth wicket partnership of 253 against the Aussies at Perth. Parore's knock of 110 against the best attack in the world showcased his class and talent. His humility was also highlighted when he described the knock as "Pretty Cool".
Follow us on Telegram