14 Facts about Zaheer Abbas: The Batting Colossus of Pakistan
Updated - Jul 24, 2016 10:05 am
110 Views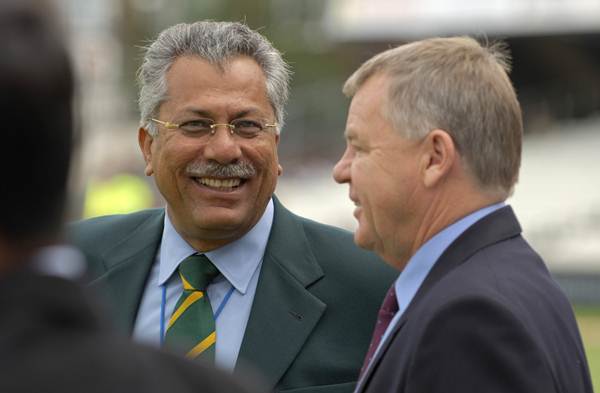 A fluent and gifted stroke maker, Zaheer Abbas, at his best was a classy run making machine. The bespectacled batting maestro was one of the the finest batsmen Pakistan has ever produced. It was all artistry when he was in the middle. legendary skipper Imran Khan once noted that if he and Javed Miandad were to bat together at their best, Zaheer would easily overtake the latter. Such was his reputation among his peers during his prime.
1.Born on:
Syed Zaheer Abbas Kirmani was born on July 24, 1947, Sialkot, Punjab
2. Roots in Bikaner:
Zaheer Abbas's father Syed Ghulam Shabbir originally belonged to Bikaner in Rajasthan. However, the partition of India and the violent incidents following the partition made Shabbir shift to Sialkot within few days of independence.
3. The start of it:
Zaheer Abbas learned the sport in his village near Sialkot. Later, He moved to Karachi for better prospects.
4. Cross a river to play to attend matches:
In his autobiography – 'Zed, ' Abbas mentions the troubles he faced to attend matches during his early days. One such arduous task every time he has to face before going to matches was that he had to cross a river to reach the playing ground. "I couldn't swim, but one of the older members of the team would take me on his shoulders. We would dry out in the sun and head for the ground," Zaheer recalled.
5. Test debut:
Abbas made his Test match debut in 1969, and in his second Test he scored 274 against England, still the fourth ever highest score by a Pakistani batsman.
6. Nickname:
Zaheer Abbas is popularly known as 'Zed' and 'The Asian Bradman.'
7. The insatiable appetite for runs:
Zaheer was a run machine by all means. He has a staggering 108 First-Class tons and is the only Asian batsman to have scored a hundred First-Class hundreds. His dominance with the bat in the domestic circuit is such that even Sunil Gavaskar and Sachin Tendulkar are far behind him with 81 hundred. These performances gave him the nickname 'Asian Bradman.'
8. Rotund David Shepherd has a tough time:
Zaheer was an incredibly fast runner between the wickets in his early days. On one occasion, during his time at Gloucestershire, he made his partner David Shepherd run so hard that the latter fell flat on his back after some time. Shepherd, who later became one f the greatest umpires ever, was plump even during his playing days and was not known to be athletic.
9. A hat-trick:
Zaheer was also the first to score hundreds in three consecutive ODI innings, when he amassed 118 (in 86 balls) at Multan, 105 (82) at Lahore, and 113 (99) at Karachi — all against India in consecutive innings in 1982-83.
10. Five in a row:
Zaheer also remains one of only two batsmen to have scored hundreds in 5 consecutive international innings. The only batsman to do so was West Indian Everton Weekes.
11. Love for India:
Abbas was a different creature when playing against India. His record against the arch-rivals was extraordinary. In total of 19 Tests, Abbas amassed 1740 runs at an average of 87.00 with the help of 6 centuries and 3 half centuries.
12. A double ton and a ton in the same game:
Zaheer remains the only batsman to have scored a double-hundred and a hundred in a First-Class match 4 times. To make this stat more wonderful, Zaheer never got out in any of these 8 innings.
13. Strong following in India:
Zaheer had a huge fan following in India. According to his first wife Najma, about 70 percent of his fan mail came from the country. He recalls in his autobiography that he was always greeted warmly during his tours to India and says it was particularly because he had a good time against them in 1978. He is among few professional cricketers who used to wear spectacles.
14. Not a man for crisis:
For all his strengths, though, Zaheer was not a man of crises unlike his contemporaries, Asif Iqbal and Majid Khan and later Javed Miandad. None of his 12 hundred came under testing situations even his fifties were generally fair-weather efforts.