14 Facts about Eknath Solkar: India's fielding legend
Updated - Mar 18, 2016 2:50 pm
172 Views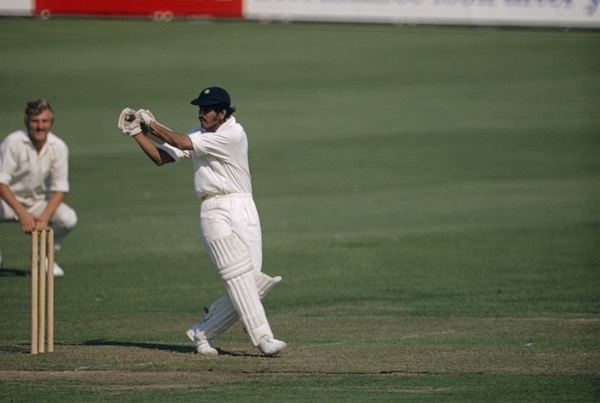 Follow us on Google News
As per Wisden obituary – In the 1970s, when Indian cricket was hovering near the top of the world, the image of Eknath Solkar diving for a catch was as firmly embedded in the collective consciousness of a nation as Sunil Gavaskar's straight drive or the skills of India's spin quartet. "We would never have been as effective without Solkar at short leg," Bishan Bedi once said. This tribute sums up the impact Solkar's fielding had on Indian cricket.
1. Birth:
Eknath Dhondu 'Ekky' Solkar was born on 18th March in Bombay (now Mumbai), India.
2. Humble Beginnings:
Solkar rose from humble roots. His father was the groundsman at the Hindu Gymkhana in Bombay, and he grew up in a one-room hut on the ground shared with his parents and five siblings; one of whom, Anant, also played first-class cricket.
3. Indian schools:
During his days as a school cricketer, he toured Sri Lanka in 1964 and captained the Indian schools team against London Schools in 1965-66. The team included future India players Sunil Gavaskar and Mohinder Amarnath. He played for Sussex Second XI in 1969 and 1970 and became eligible to play for the first XI, but represented them in only one match.
4. First-class Debut:
Solkar made his Ranji Trophy debut for Bombay in 1966-67 and took 6 for 38 that showcased his potential.
5. A poor man's Sobers:
A gentle, colourful cricketer, he was called "a poor man's Sobers" because he could bat and bowl – fast as well as slow – as well as the field.
6. Sledging:
Solkar's brilliant catching was often preceded by some very idiosyncratic sledging. "I'll get you, bloody," he once advised Geoff Boycott. He also once told the legendary Garry Sobers to mind his own business.
7. Test debut:
Solkar made his Test debut against New Zealand at Hyderabad in 1969-70 and volunteered to field at short-leg. He became the first Indian Test Cricketer to be born post independence.
8. Memorable Win:
Some affectionately called him the poor man's Sobers but he outdid even the great man in India's incredible victory in the West Indies in 1970-71, with six catches and a crucial 55 in the only definite result, India's win at Port-of-Spain.
9. At The Oval:
In 1971, Solkar played a vital role in India's first Test and series victory in England, with 44 and three wickets in a famous triumph at The Oval. There were also three catches, one – in England's second-innings collapse to dispose of Alan Knott, who had made 90 first time around – as fine as any, when Solkar was stationed even closer than usual.
10. Mr Dependable tag:
The 'Mr Dependable' tag was earned early by Solakar. In the first Test of that successful 1970-71 West Indies series, India were 75 for 5 before his 61 helped Dilip Sardesai add 137. Three Tests later India were 70 for 6 when the same pair put on 186. In the next series, Solkar's 67 helped India win at Lord's. Solkar was 28 when he played the last of his 27 Tests, ending up with 1,068 runs at 25.42 with a best of 102 against the Windies at Mumbai. He took 18 Test wickets with a best of 3/28 against England at The Oval.
11. Fielding Stat:
Statistically, Solkar remains Test cricket's most successful fielder, with 53 catches in just 27 matches – of those who played at least, ten, the next best is Bob Simpson's 110 in 62 Tests or 1.77 per match to Solkar's 1.96.
12. First-class Stat:
Solkar played 189 First-class matches scoring 6851 runs at an average of 29.27 including 8 tons and 36 fifties. His top score was an unbeaten 145. He picked up 276 wickets and the debut spell off 6/38 remained his best. He played 7 ODIs for India but failed to make an impact as he scored just 27 runs in 6 innings and took 4 wickets.
13. Impressing Lawry:
When asked for the secret of his catching success, Solkar, affectionately called Ekky, once said, "I only watch the ball." At Calcutta in 1969-70, he caught Bill Lawry so wonderfully off Bishan Bedi that the Australian captain presented him with his bat.
14. Death:
Solkar died on June 26, 2005. He was 57 and suffered from diabetes.
Follow us on Telegram