15 Facts about Phil Tufnell: The colorful English character
Updated - Apr 29, 2016 12:46 pm
121 Views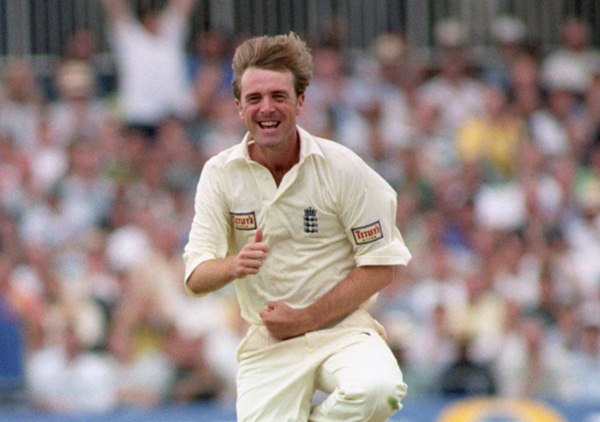 Follow us on Telegram
Phil Tufnell, the former English cricketer turned television personality, has had a very eventful career, both on-field and off-field. A slow left-arm orthodox spin bowler, he played 42 Tests and 20 One Day International matches for England before retiring in 2002. His skills as a spinner were rated as high as Bishen Singh Bedi. He had superb control over flight and majority of his victims were beaten in the air than off the pitch. While he was an exceptional cricketer, discipline and being orthodox was never his things. Tufnell can be counted among the players who were recognised for their care-free nature. After retiring, Tufnell transitioned to Television and achieved great success as a TV personality.
1. Born on:
Philip Clive Roderick "Phil" Tufnell was born on 29 April 1966 Barnet, Hertfordshire, Greater London.
2. Early life:
Tufnell was educated at Highgate School where his cricketing prowess was recognised and he was appointed the captain of the Junior School's First XI despite the fact he was not yet in the top year. He later attended and played cricket for Southgate School.
3. The life-changing decision:
After finishing high school, Tufnell trained as a quantity surveyor. At this time, he faced a tough decision of whether to play cricket professionally or to continue surveying quantities. The left arm spinner chose to go with Cricket.
4. A promising bowling talent since young age:
According to Michael Parkinson, a British talk show host, "at the age of nine he was opening the bowling and the batting for his club's junior team."
5. Test debut:
Phil Tufnell made his Test debut against arch-rivals Australia at Melbourne on December 26, 1990.
6. Tufnell's bunny:
Tufnell shared an interesting on-field relationship with Australia's Mark Waugh. The former Aussie skipper had described his bowling as "if you attack him, he can go on the defensive, and it puts him off his game." Ironically, Waugh was Tufnell's most frequent victim in Tests. The right-handed batsman was dismissed a total of seven times by him, three of the dismissal were bowled.
7. Amusing nicknames:
He was nicknamed "The Cat" due to his propensity to be found sleeping in the dressing room. He also acquired the nickname "Two Sugars" due to his well-known love of tea.
8. A domestic giant:
During his career spanning over a decade with Middlesex, Tufnell took more than 1,000 first class wickets in the English game.
9. Autobiography:
Tufnell wrote his autobiography 'What Now?' which was published in 1999.
10. Dr. Phil Tufnell:
Tufnell also received an honorary doctorate from Middlesex University on 20 July 2011 in recognition of his achievements in sport and the media.
11. The Television Star:
Tufnell has built on his popularity with several television appearances, including They Think It's All Over, A Question of Sport, Strictly Come Dancing, I'm a Celebrity…Get Me Out of Here! in 2003.
12. Turns TV Presenter post-retirement:
Since 2003, Tufnell made appearances as a match summarized on BBC Radio's Test Match Special. He has also hosted The Phil Tufnell Cricket Show on BBC Radio 5.
13. Phil Tufnell – The Funny Author:
Tufnell co-authored a humorous book, Phil Tufnell's' A To Z of Cricket with cricket journalist Adam Hathaway.
14. Turbulent personal life:
Tufnell's personal life hit the headlines in 1994 when he was fined £800 after admitting assaulting his former girlfriend McElvoy after she ended their relationship. Tufnell's colourful lifestyle continued to periodically feature in the tabloid press.
15. The philanthropist:
Tufnell is the president of a cricket charity– Cricket for Change. He is also a Vice-President of UK children's charity the Children's Trust, Tadworth.
Follow us on Google News