2024 Olympics to host cricket if location is Rome
Updated - Jul 1, 2016 11:15 am
41 Views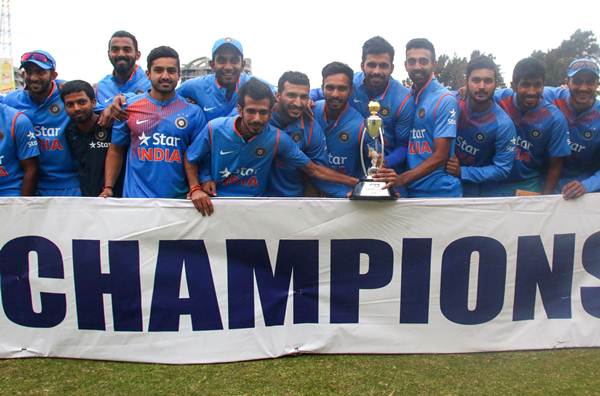 In a rather surprising development, the 2024 edition of the Olympics will have cricket as one of the disciplines. However, the condition stated at the moment is that the location of the 2024 Olympics should be Rome. The capital city of Italy, a place that has hosted the Olympic Games in the past will be bidding for the upcoming games with Budapest, Los Angeles, and Paris.
Under the new regulations, the host city for the 2024 games will be allowed to add five sports to the games as they see fit. France Cricket is attempting to win a similar commitment with the Paris organizing committee. "If Rome hosts the Olympics, cricket will be included," Simone Gambino, president of the Federazione Cricket Italiana (FCI) told ESPNcricinfo. "We have had a firm commitment from the organizing committee."
Should Rome be victorious in winning the bid for the Olympics, then the cricket matches are expected to be played at Bologna. Should the idea come to reality, 12 teams will take part in the revolutionary idea. Of these twelve teams, three might come from Europe, three from Asia, two from Africa, two or three from America and the Caribbean and two or three from the South Pacific area. It could well be that some well-known cricket nations – notably England, who are part of the UK in Olympic terms – miss out.
For many a year now, the ICC has been repelling the idea of having the cricket in the Olympics. However, the new ICC chairman, Shashank Manohar has stated that Nepal and US cricket boards are of tremendous importance to the ICC.
"Both Nepal and the US are important Members of the ICC as they have tremendous talent and potential," ICC chairman Shashank Manohar said. "The ICC, as part of its game and market development strategy, will continue to provide the countries with as much support as possible so that they can put in place good governance and cricket structures."