3 Instances when Rohit Sharma was dragged into banter with Yuzvendra Chahal
Indian cricketers Yuzvendra Chahal and Rohit Sharma enjoy great camaraderie.
Get every cricket updates! Follow us on :
2. 'Chal Udhar Bhag' – Rohit slammed Chahal, and the bowler replied on Twitter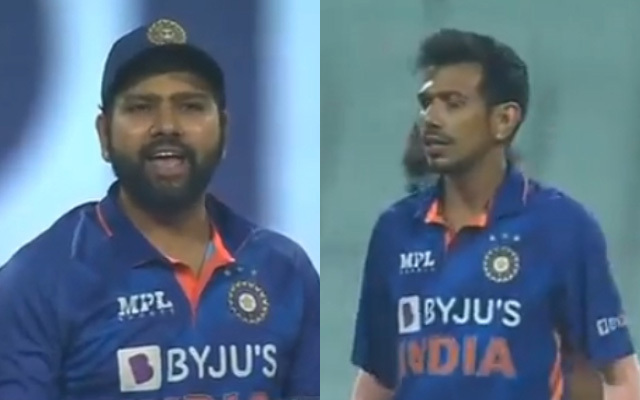 Earlier this year, Rohit slammed Chahal during a match against West Indies at Narendra Modi Stadium in Ahmadabad. It was an unusual snap from the skipper who is known for his calmness on the pitch.
In the second innings, Rohit was spotted scolding Chahal for being lazy on the field and why he not fielding properly. The Indian skipper said, "Peecha jhaa. "Kya hua tereko? Bhaag kyun nahi raha hai theek se? Chal udhar bhaag." Rohit was clearly angry and Chahal followed his instructions on the field.
But after the match, Chahal took social media to reply to his skipper. He posted a Tweet saying, "Captain ka hukum sarankhon par (Need to follow the captain's order by all means)." Chahal deleted the tweet later but not before getting the attention of the fans.
Here is the video of the same
View this post on Instagram