3 Reasons why Mumbai Indians can't defend their IPL title in 2020
Mumbai Indians are the current IPL champions.
Get every cricket updates! Follow us on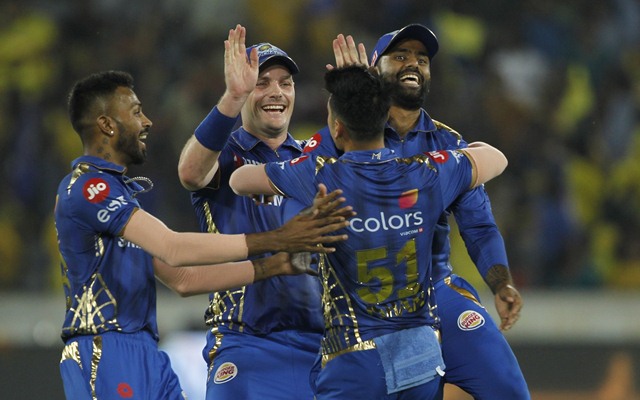 Mumbai Indians is a team that has had perhaps one of the most fascinating journeys in the IPL. There was a lot of fanfare around Mumbai in 2008, the inaugural season, not just because India's leading businessman Mukesh Ambani had bought the team, but also because India's favorite son Sachin Tendulkar was going to play for his city team.
Add to that, Sachin's partner at the top of the order was none other than Sanath Jayasuriya and it was a dream come true for fans of both the players. But despite having these two stalwarts and the likes of Shaun Pollock and Harbhajan Singh, Mumbai Indians failed to perform to their enormous potential finishing 5th and 7th in the first two seasons.
It all changed in 2013 when Rohit Sharma took over from the old guard of Sachin Tendulkar and Ricky Ponting who had joined the squad that year itself, and his dynamic and shrewd captaincy helped Mumbai Indians win their first title. Since then there's been no looking back.
Mumbai Indians has gone on to win three more titles since 2013, and today stand as the most successful IPL team. But despite all their previous success and the widespread belief that Mumbai Indians are the favourites for the upcoming season as well, it might not turn out that way eventually.
Here are the 3 reasons why Mumbai Indians may fail to defend their IPL title in 2020
1. Inexperienced and underwhelming spin attack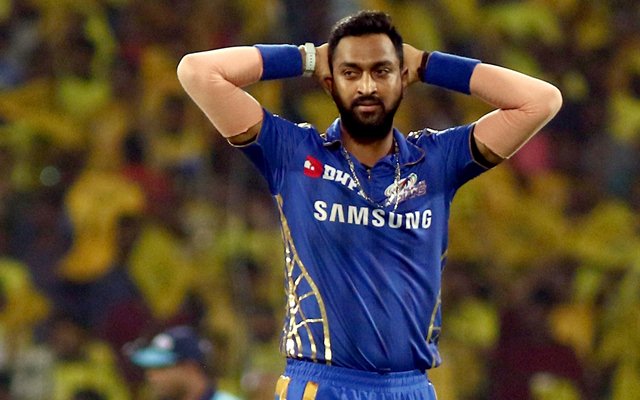 On paper, Mumbai looks a team that has almost all bases well covered. They have a very strong top order with Rohit Sharma and Quinton de Kock, a lethal yet reliable middle order with the Pandya brothers and Kieron Pollard and deadly pace attack spearheaded by Jasprit Bumrah.
But the one chink in their armor which may be more prominent in UAE is their inexperienced and underwhelming spin attack. While taking nothing away from the talent of their primary spinners Krunal Pandya and Rahul Chahar, who had good seasons last year with 12 and 13 wickets respectively, none of them is a great turner of the ball, and will not be able to exploit the slow of surfaces of UAE the way spinners of other teams will be able to. On top of that what is even more worrying is the fact that their reserves look bleak.
In the full squad, they just have Anukul Roy, Jayant Yadav, and Prince Balwant Rai as other spin options. While Prince is an unknown commodity and not much is known of him, Anukul has played in the U19 World Cup but lacks experience big time. Jayant Yadav on the other hand has played for India, but despite that has only featured in 12 IPL games picking 5 wickets which doesn't reflect highly of him.
Mumbai naturally doesn't require too many spinners as they play most of their games in the Wankhede stadium which is usually a belter and pace friendly wicket not having much for the spinners. But since the venue and pitch conditions for all their matches are going to be drastically different this season, the lack of quality and experienced bunch of spinners could be a massive setback for Mumbai Indians.
2. The dismal record of Rohit Sharma the batsman and captain in UAE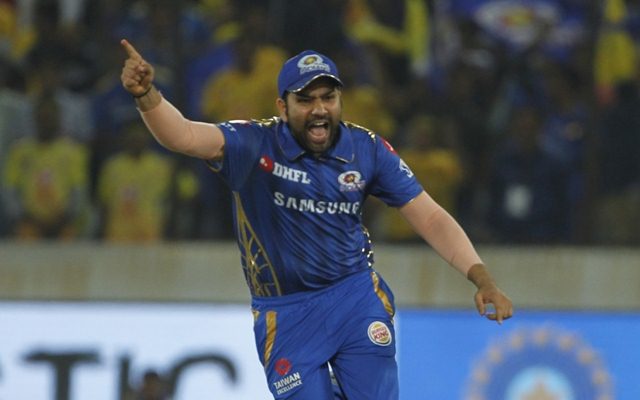 There is no doubt Rohit Sharma today is one of the best white-ball players in the world. There is hardly anyone as destructive as Rohit Sharma when he is set. His ability to hit sixes at will is something that sets him apart from a lot of other good batsmen. He has also been one of the biggest success stories of the IPL having won the emerging player award in 2009 and then going to not only represent India successfully for more than a decade but also winning 4 IPL trophies with the Mumbai Indians.
But if there is one blemish on Sharma's IPL record, that is the is 2014 leg of the IPL which was played in the UAE. Sharma and Mumbai Indians had an absolutely horrendous time in the UAE with Mumbai losing all their 5 games while Rohit Sharma was able to muster up only 84 runs in 5 innings at a mediocre strike-rate of 110 and average of just 16.8. He struggled massively against spin and pace alike and his captaincy was all over the place.
While that was 6 years ago, and things are quite different today with Sharma a much better batsman and captain, his weakness against wrist spin is well known, and on the tough pitches of UAE where the ball is likely to turn a lot, it could be a massive problem for Rohit Sharma. It is also a fact that the way players and teams associate certain grounds and venues to be lucky for them, they carry the unpleasant memories of the grounds they lost in as well.
That will be a big factor going into the tournament for Mumbai and if they get off to a losing start once again, it could get really tricky for them.
3. The pressure of being Defending Champions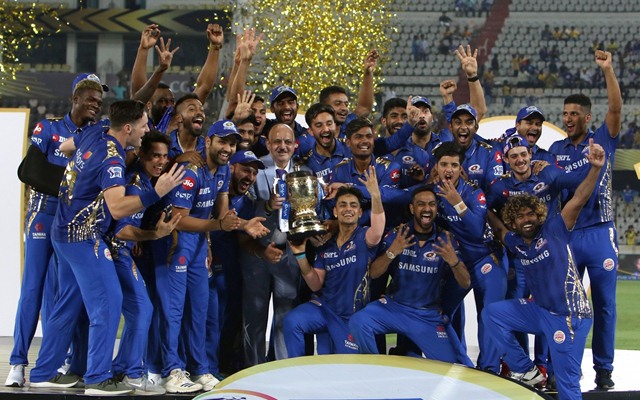 While it is a common joke that goes around about Mumbai Indians winning in only odd years, there might be logical reasoning behind it. In the history of the IPL, Chennai Super Kings is the only team that has successfully defended its title. The other frequent winners like Kolkata Knight Riders and Mumbai Indians have won but never in consecutive seasons.
A couple of reasons can be attributed to that. Firstly, the obvious pressure of being defending champions. It is not easy to start a campaign from afresh, with a mountain of expectations. Secondly, the law of averages does catch up with a team. The situation and forms of players may be very different going into a new season and coupled with the burden of being defending champions, it can take a toll on the team's performance.
This is evident in the fact that since 2013, Mumbai hasn't put in good performances the year which followed their title victory. While in 2014, they scraped through into the qualifiers, in 2016 and 2018, they failed to qualify for the playoffs. While this is a non-cricketing factor, it is surely going to be something which will play in Rohit Sharma and all of Mumbai Indians' players' minds and could be detrimental in the long run.