5 Current players who have a good record both home and away
These players have been amazingly consistent for their teams.
Get every cricket updates! Follow us on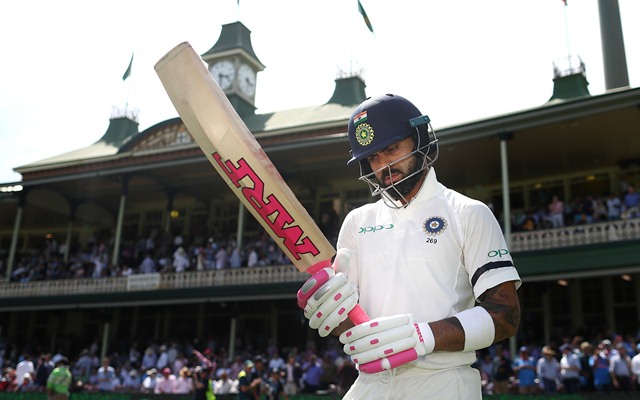 The skill and the quality of a cricketer can be determined by two factors. Firstly, according to the way he plays in home conditions and second, the way he adapts to the alien conditions. No matter how good a cricketer might be, many of them struggle when they play away from home.
The numbers take a sudden dip and it seems as if he is a completely different player overseas. The runs or the wickets don't come the easy way and they often toil hard. Since the cricketers grow up playing in a particular kind of conditions, their reflex and skills evolve accordingly. So when they are put in unusual conditions where the ball behaves differently, it ends up being quite a challenge.
However, some of the current generation cricketers have defied the hurdles and often end up piling runs overseas as well. More than the technique or any other factor, it is the mental strength and temperament that helps them be so successful. These players are highly determined to contribute to the team and thus different conditions don't seem to be an obstacle for them.
Here are five cricketers who have done exceedingly well both home and away:
1. Pat Cummins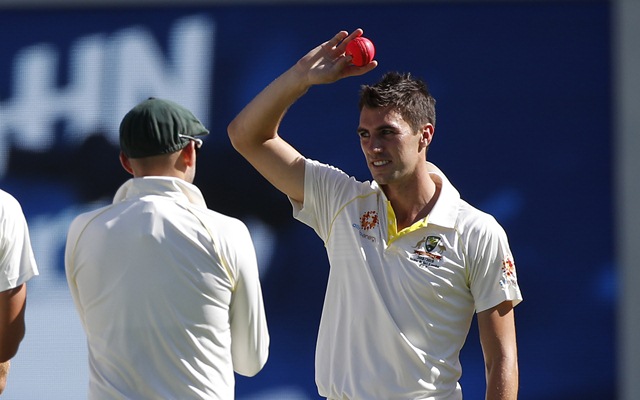 Over the years, Pat Cummins has evolved to be one of the most important members of the Australian set-up. He possesses great skill with the ball and has got great potential with the bat as well. Cummins is one of those cricketers who has found great success while playing in away conditions.
Cummins played a total of 80 international games for Australia. The right-arm pacer picked up a total of 182 wickets thus far out of which 89 came while playing in Australia. He picked up the remaining 93 wickets in away or neutral venues. Even in the tough Asian conditions, Cummins managed to pick up 29 wickets in 18 games at almost a similar economy and slightly higher average.
Career: (Bowling)
Matches – 80 | Innings – 97 | Wickets – 182 | Average – 24.58 | Economy – 3.83 | Strike Rate – 38.4
Home:
Matches – 37 | Innings – 46 | Wickets – 89 | Average – 24.10 | Economy – 3.58 | Strike Rate – 40.2
Away*:
Matches – 43 | Innings – 51 | Wickets – 93 | Average – 25.05 | Economy – 4.09 | Strike Rate – 36.6
2. Kane Williamson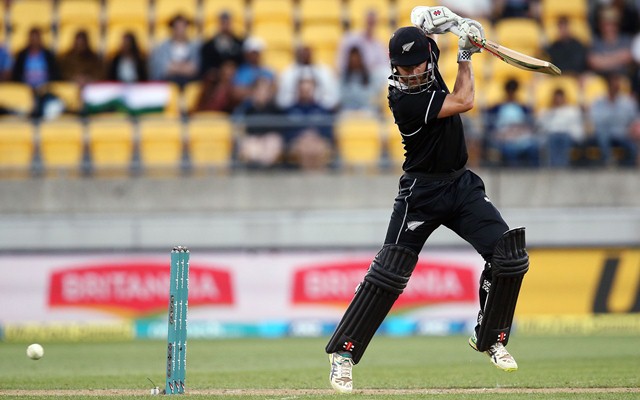 The New Zealand skipper is a class act and sets an example to every person willing to grow in the sport. Kane Williamson is extremely sound with the technical aspect and very strong mentally. He plays spin and pace equally well and has a great judgement of the ball's behaviour.
Williamson has got pretty much a similar record in all the parts of the world. In fact, he scored six more centuries while playing overseas than at home. The Kiwi has almost the same numbers both at home and away. He averages over 40 in all parts of the world except India, Sri Lanka and South Africa. He'd hope to improve upon that record soon.
Career: (Batting)
Matches – 266 | Innings – 313 | Runs – 12924 | Average – 45.66 | Strike Rate – 66.36 | 100s – 30
Home:
Matches – 128 | Innings – 150 | Runs – 6311 | Average – 47.45 | Strike Rate – 68.48 | 100s – 12
Away*:
Matches – 138 | Innings – 163 | Runs – 6613 | Average – 44.08 | Strike Rate – 64.45 | 100s – 18
3. Jasprit Bumrah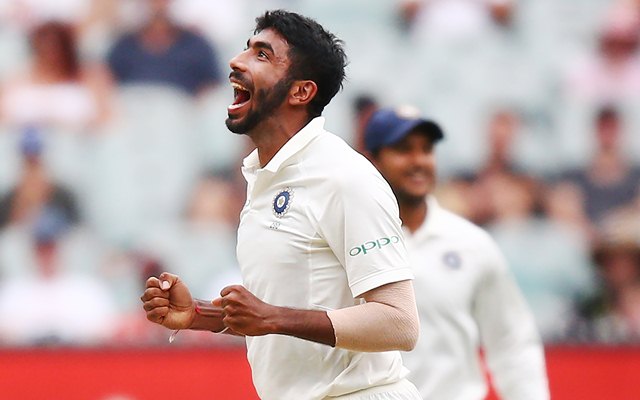 Within a short span, Indian pacer Jasprit Bumrah evolved as the most important member of the side. He is one of the best bowlers all around the world and is one of the biggest strengths for India. Jasprit Bumrah's ability to learn quickly and adapt to the situations and conditions helped him to be so successful all over the globe.
Since his debut in 2016, Bumrah donned the Indian jersey 94 times. He made his Test debut in South Africa last year and didn't play a single Test at home. The 25-year-old's performance overseas is much better than what it is in India. While his figures at home are quite good, his overseas numbers are exceptional. He is one of those few cricketers who has found much more success away from home.
Career: (Bowling)
Matches – 94 | Innings – 104 | Wickets – 175 | Average – 21.11 | Economy – 4.03 | Strike Rate – 31.4
Home:
Matches – 40 | Innings – 40 | Wickets – 53 | Average – 24.45 | Economy – 5.41 | Strike Rate – 27
Away*:
Matches – 54 | Innings – 64 | Wickets – 122 | Average – 19.66 | Economy – 3.54 | Strike Rate – 33.3
4. Virat Kohli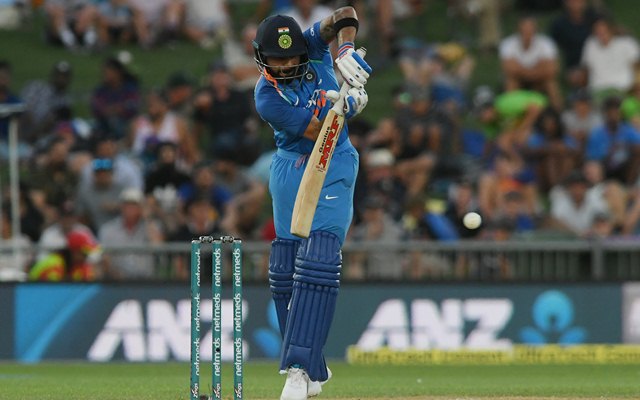 While it is Jasprit Bumrah who is handling the responsibility with the ball, Virat Kohli is shouldering the batting responsibility. The Indian skipper has been the lone warrior for the team while playing overseas in many instances in the last few years. Even though he struggled in testing conditions in the initial parts of his career, Virat Kohli is the toughest batsman to dismiss now.
He is unbelievably consistent and his energy levels are infectious. Even though his numbers while playing in India are better, his overseas figures are nowhere less. In fact, the 30-year-old scored more runs and more centuries while playing away from home. His numbers are mindboggling and Virat averages over 50 in all the countries except England, Ireland, Sri Lanka, USA and West Indies. While he averages 40 in three of these countries, Virat only played two games each in the USA and Ireland.
Career: (Batting)
Matches – 364 | Innings – 405 | Runs – 19313 | Average – 54.16 | Strike Rate – 78.77 | 100s – 64
Home:
Matches – 140 | Innings – 157 | Runs – 8092 | Average – 60.38 | Strike Rate – 79.56 | 100s – 28
Away*:
Matches – 224 | Innings – 248 | Runs – 11221 | Average – 53.43 | Strike Rate – 78.21 | 100s – 36
5. Steve Smith
The story of Steve Smith is an inspirational one and teaches us that anything is possible with hard work and determination. He started his career as a leg-spinner and wasn't great with his batting skills. But he concentrated hard to improve upon his batting and is now amongst the best in the world. There have been a few hiccups in his career in last year regarding captaincy and decision-making, but there is no doubt about his ability with the bat.
Smith has got an unusual stance and used it to the best to dominate the bowlers. He is indomitable while playing in home conditions. Smith averages 63 in Australia and is just unbelievable. His overseas record isn't that great because he played as a bowling all-rounder for the first four years of his international career where he only scored around 400 runs. Over 4,500 of his overseas runs came since the start of 2013 and he scored all his overseas centuries only in these five to six years.
Career: (Batting)
Matches – 202 | Innings – 236 | Runs – 10061 | Average – 49.56 | Strike Rate – 64.92 | 100s – 31
Home:
Matches – 82 | Innings – 98 | Runs – 5114 | Average – 63.13 | Strike Rate – 68.63 | 100s – 19
Away*:
Matches – 120 | Innings – 138 | Runs – 4947 | Average – 40.54 | Strike Rate – 61.49 | 100s – 12
(* – Represents away games including the ones played at neutral venues.
All the three formats – Tests, ODIs and T20Is considered for the stats. Dated till 21 February 2019)