IPL 2023: 5 Highest Team Scores in IPL History
Indian Premier League over the years has produced several high-scoring matches.
Indian Premier League over the years has produced several high-scoring matches. The pitches in India have the ability to assist batters and sometimes favour them a lot more than the bowlers. It adds to the fact that the best power hitters in cricket are more often than not found in the IPL, playing for different franchises.
The sixtheenth season IPL is set to get underway on Friday, March 31, 2023 with a clash between defending champions Gujarat Titans and Chennai Super Kings in Ahmedabad and the fans are already looking forward to the big-hitters coming to the party. Considering the kinds of scores we have seen in the previous editions, we can expect a few more 200+ scores with batters getting hundreds or even 150. As the season resumption is around the corner, it is a great time to look back at the highest team totals of all-time in the cash-rich league. Here we look at-
5 Highest Team Scores in IPL History
5. Kolkata Knight Riders (245 for 6) vs KXIP, 2018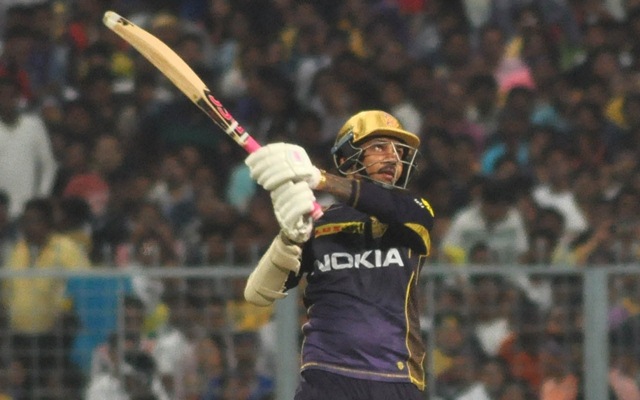 Coming into the 2018 IPL, Kolkata's batting unit looked quite dangerous for inflicting terror on other teams. But it came all together in one of the afternoon matches in Indore, which they had to win at any cost to stay alive in the competition. Sunil Narine, KKR's makeshift pinch-hitting opener, scored 75 runs off just 36 balls, to give them a brilliant start.
However, it was the crucial partnership between Andre Russell and Dinesh Karthik which took the score way out of the reach of the Punjab team. The big West Indian got 31 runs off just 14 balls, while the then KKR skipper Dinesh Karthik played a knock of 50 off just 23 balls. Some late cameos were also important in taking their score to those heights.
Javon Searles, interestingly hit the last ball for a massive six to take KKR's final score to 245 for 6. The target was always going to be too much for Punjab, but they didn't make their case easy by losing heaps of wickets at important stages of their run chase. KL Rahul scored 66 runs off 29 balls while skipper Ravichandran Ashwin made 45 runs off 22 balls. For KKR, Russell was in action once again, picking up three wickets for 41 runs.