5 off-the-field weird pictures of cricketers
While some pictures are deliberately taken to spread humour, others are epic fails.
Updated - Aug 25, 2020 6:10 pm
54.5K Views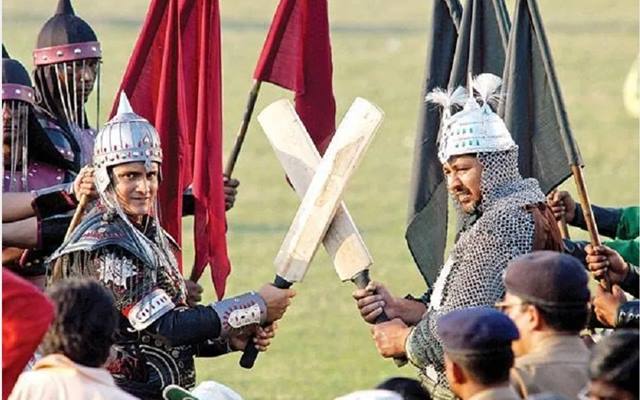 The age of social media has indubitably brought people closer to one another. In fact, it has also allowed various celebrities including actors, singers, sportspersons etc to connect and interact with their fans. With the advent of websites which allow convenient networking at a single click or a single touch, one can interact with the whole world at the same time.
The usage of social media has increased exponentially since the Covid-19 pandemic hit the world. Just like other celebrities, cricketers all over the globe have taken the virtual route in order to connect with their fans. Many players are in the habit of entertaining their fans by indulging in hilarious antics over the internet.
The pandemic has seen David Warner making a truckload of TikTok Videos, Virat Kohli and Hardik Pandya pushing past their limits and challenging each other to push-ups and a bunch of other cricketers communicating with their fans through live sessions.
Many cricketers post various pictures on the Internet which may, intentionally or unintentionally, tickle the funny bone of viewers. While some pictures are deliberately taken to spread humour, others are epic fails which often lends a lot of comic potential to such media.
In this article, we will look at 5 off-the-field weird pictures of various cricketers: –
1. Shahid Afridi and his obsession with GOAT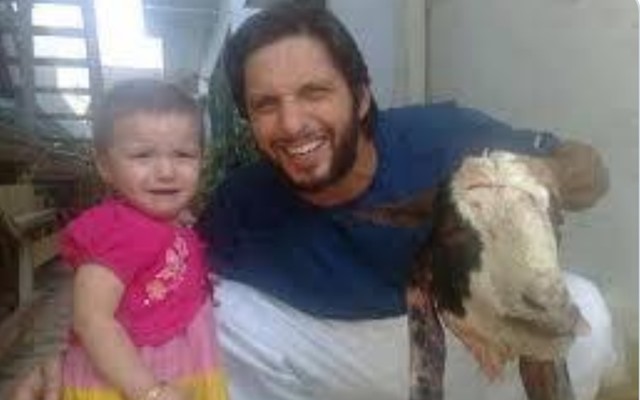 The first picture on this list sparked a controversy when it first started doing rounds on the social media. How often do you expect to see a national figure posing for a picture with the decapitated head of a farm animal in his hand? The legendary Pakistani cricketer already has a knack of sparking up controversies and featuring in the news every now and then.
The Khyber Agency born cricketer is one of the most respected players of his nation. With numerous records to his name including the fastest century (which he held for 17 years until Corey Anderson surpassed him), the all-rounder could have left an untainted legacy if it had not been for his antics both on and off the field. A regular contributor for his nation's cricket team, he has always faltered whenever the big picture came to the fore.
The picture depicts a dark and disturbed sentiment with a little girl standing beside Afridi looking horrified as the cricketer smiles whilst flaunting the dead animal. The picture offended many people across the globe and till date, remains as one of the weirdest and disturbing off-the-field picture of a cricketer.