5 Reasons why the absence of Bhuvneshwar Kumar on the England tour was obvious
Bhuvneshwar Kumar's Test career is a bit of mystery, a bit of injury drama, and a lot of misfortune, all things which attributed to his failure to get a ticket to England.
Updated - May 11, 2021 10:21 am
11.1K Views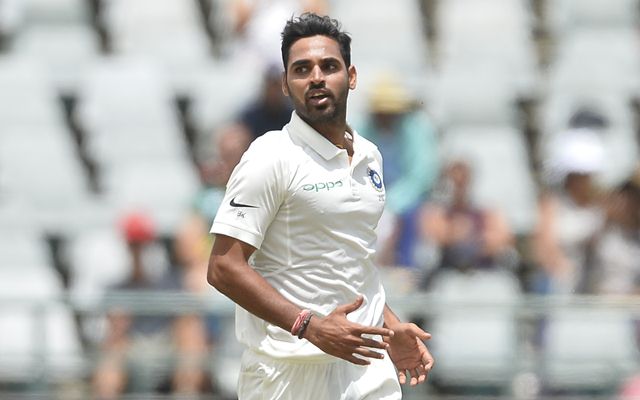 Follow us on Google News
When Bhuvneshwar Kumar made his debut for India in 2012, his strength was swing. Nine years later, it is still his strength, but there is also so much more than that. Hence, when he wasn't named in the Indian squad for the ICC World Test Championship 2021 final and the subsequent five-match series against England, there were many eyebrows raised. 
It is quite obvious. His style of bowling is tailor-made for the English conditions. In Australia or South Africa, the Indian team has been hesitant to use Bhuvneshwar due to his bowling one-dimensionality in Test cricket. But, that one dimension fits beautifully for the English conditions. And the pacer has proved that previously. `
In the 2014 Test series in England, Bhuvneshwar was jointly awarded the Player of the Series for his exceptional all-round performance. In five Tests, he picked up 19 wickets including a six-for at the Lord's Cricket Ground. To top that, he also scored 247 runs, including three fifties. In 2018, he was once again going to be India's trump card for the Test series in England, but that didn't happen and somehow that has resulted in what seems the end of his Test career. By the time you finish reading this, you will know why his absence in that series affected his career.
View this post on Instagram
1. The injury issues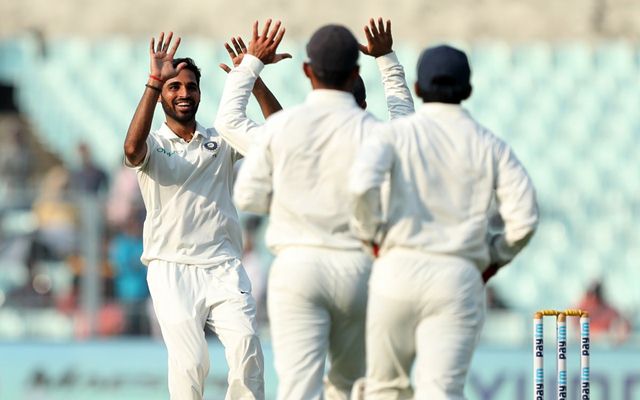 Bhuvneshwar had to leave the tour early after playing the white-ball leg, as he injured himself during the final ODI. That injury meant he was not going to feature in the red-ball leg of the tour. Little did anyone know, Bhuvneshwar was not going to play another red-ball official match after that. His last first-class game was way back in January 2018, when he was one of the five pacers which India fielded in the Johannesburg Test against South Africa. 
Come to think about it, the reservation of the Indian selectors to take Bhuvneshwar Kumar in the squad for the England tour has a lot to do with this particular fact that he hasn't played enough of the format. But, why didn't he play a single Test or a single first-class match until now? As one of the premier fast-bowlers in India, it is quite baffling that Kumar has not played a red-ball match in more than three years. 
One of the major reasons why Bhuvneshwar hasn't been able to play more red-ball matches is because of his constant struggle with injuries. The injury in England in 2018 kept him out of that tour, but also some of the key red-ball fixtures in the following year. In the build-up to the 2019 World Cup, selectors knew Bhuvneshwar Kumar will have to be paired up with Jasprit Bumrah, hence his workload was managed with considerable relaxation of not playing red-ball cricket. 
Follow us on Telegram