A fan asks Aakash Chopra his salary; the commentator gives back in witty style
Aakash Chopra is one of the most active cricket experts on social media.
Updated - Apr 16, 2021 3:01 pm
258K Views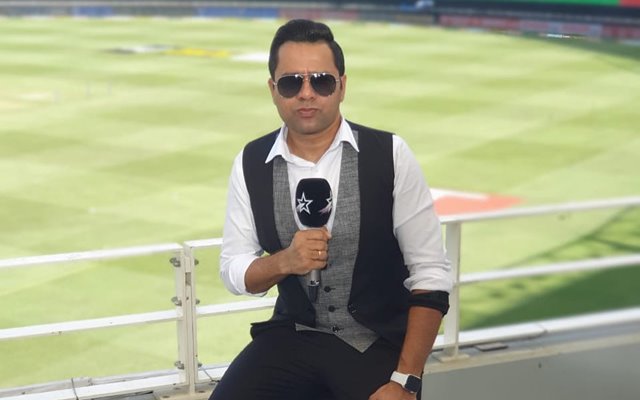 Over the last few years, Aakash Chopra has slowly emerged as one of the top broadcasters in the Indian cricket media industry. He has done several commentary gigs, runs a successful YouTube channel, and has one of the most active social media profiles. He has received some hate at times from social media, like many celebrities do, but has always given a response in a nice and humble way.
On Friday, a fan on Twitter asked him an undesirable question, to which he replied with grace. The former Indian cricketer started getting into the media business since his playing days when he started writing blogs. He later worked for Star, Sony, and Fox for cricket commentary gigs. He has become one of the well-known cricket experts, especially among the Hindi-speaking audience.
The incident which happened on Twitter on Friday, started when Wisden put out a tweet asking the fans who was their favorite commentator. One of the fans on Twitter responded to this by tagging Aakash Chopra. The former batsman expressed his gratitude by replying with some emoticons. After this, another fan asked Chopra what was his salary for being a commentator on one cricket.
Ahhh! Very easy question to answer it's obviously one & only 💙@cricketaakash Sir💙👍#Aakashvaani #IPL2021 https://t.co/QXB20Bk5wL

— Shounak (@Shounak_72) April 15, 2021
Aakash Chopra shuts the fan with an old Indian saying
To this, the 43-year-old had a classical response. He reminded the fan of an old saying in Indian culture which says that no one should ask a woman her age and a man about his salary. He replied in his own style in Hindi writing on the tweet, "लड़की से उसकी उम्र और आदमी से उसकी तनख़्वाह नहीं पूछते, पगले"
Sir, how much salary do you get for 1 match commentary?

— Shivam Jaiswal 🇮🇳 ❤️ (@7jaiswalshivam) April 16, 2021
लड़की से उसकी उम्र और आदमी से उसकी तनख़्वाह नहीं पूछते, पगले 😜🙈 https://t.co/l8bIQfIjaz

— Aakash Chopra (@cricketaakash) April 16, 2021
Aakash Chopra is mostly known for his stints in Hindi commentary. He has shared the commentary box with several legends of the game and legends behind the mic as well. He has made a smooth transition from professional cricket to the cricket media industry and quickly became relevant. His commentary has been thoroughly praised by Hindi and English viewers, as his opinions are often well versed and well researched.
As the IPL is going on, the former Delhi batsman is busy with his media commitments for the tournament. He uploads videos frequently on his Youtube channel where he gives his opinions, conducts interviews, and also does pre-match and post-match analysis at times.
Watch Farveez Maharoof's rapid-fire: