A fan from Karachi used to send me letters through Rashid Latif: Vinod Kambli
Kambli donned the Indian jersey in 17 Tests and 104 ODIs, scoring 1084 and 2477 runs in the two formats respectively.
Updated - Jul 19, 2020 1:59 pm
167 Views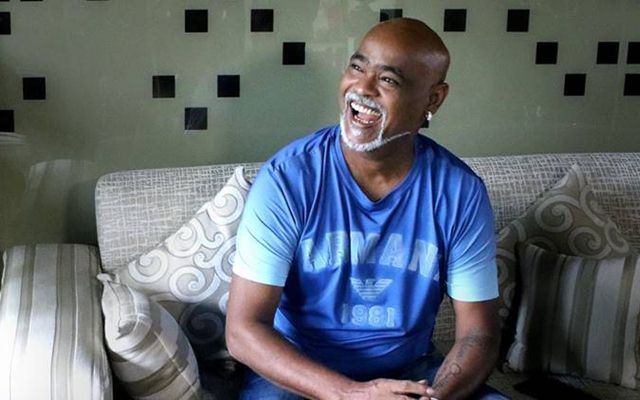 Follow us on Telegram
The India-Pakistan rivalry has witnessed its fair share of ebbs and flows over the past decades. Be it any format, any encounter between the arch-rivals guarantees utmost excitement for fans. The competitiveness and pressure is soaring in India-Pakistan matches, resulting in a high-octane thriller for the fans to enjoy.
Both the cricket-obsessed nations are divided geographically but that doesn't rule out the bond shared between players of India and Pakistan. There have been a few on-field altercations but many India and Pakistan players share a great camaraderie off the field.
Former India batsman, sharing the bond shared by the India and Pakistan players off the field, revealed how a Karachi fan wrote him letters in the 90s. The fans used to give the letters to former Pakistan skipper Rashid Latif, for handing them over to Kambli.
We were treated very well when toured to Pakistan: Vinod Kambli
Kambli said Indian players have always enjoyed fan following in Pakistan. The left-hander, who braced the field against Pakistan many a time, pointed out that players from both sides enjoyed fierce rivalry on the field but were friends with each other when not playing.
"We were treated very well when we went to Pakistan. In fact, I have a fan, who was following my career since I made my debut in '91. He was from Karachi. And he used to send me letters [because] that time when there were no mobiles, no phone calls so he used to express himself through letters," Kambli said on The Greatest Rivalry podcast.
"And you won't believe who used to bring those letters for me – Rashid Latif. He (the fan) used to go to Rashid Latif and gave all his letters to him and Rashid, whenever they used to come here, then I got it. So the fan following in Pakistan also, it's still there. When I was playing and after I retired also, the fan following was there," he added.
After breaking into the national side in 1991, Kambli donned the Indian jersey in 17 Tests and 104 ODIs, scoring 1084 and 2477 runs in the two formats respectively. He was tagged as a 'special talent' upon his international breakthrough.
However, with the passage of time, Kambli failed to live up to the expectations, resulting in him getting sidelined from the national squad. He also revealed that he shared a great bond with the likes of Wasim Akram and Waqar Younis and still cherishes their friendship.
"Playing against Pakistan, on the field, we had the rivalry, but off the field, they are all my friends, Waqar [Younis], Wasim [Akram], and the rest of them, we had that kind of friendship which we still cherish. When we used to play, we gave our hearts out, we used to give our best," Kambli said.
Follow us on Google News