'A mistake is a mistake' – Reetinder Sodhi opens up on the prospect of Rishabh Pant being dropped from Cape Town Test
Pant has earned massive criticism for playing 'reckless' and 'careless' shot-making.
Updated - Jan 9, 2022 7:29 pm
615 Views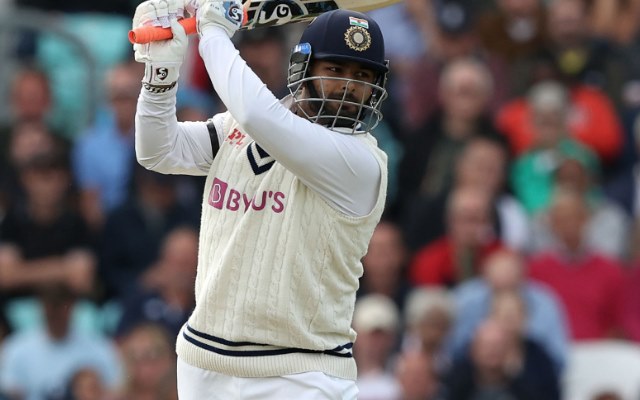 Follow us on Telegram
Rishabh Pant's Test career has been a rollercoaster so far. On several occasions, he has been lauded for taking India to victories single-handedly with his fearless batting. At times, however, he has earned massive criticism for playing 'reckless' and 'careless' shots. The recently-concluded second Test against South Africa saw Pant coming under the scanner for the latter reason.
Pant was dismissed while trying to play a big shot before even opening his account in India's second innings of the Johannesburg Test. India's head coach Rahul Dravid, while addressing journalists in the post-match press conference, said that the team management won't ask the wicketkeeper-batter to tone down his aggression but will talk about the timing of his shot selection.
Many members of the cricket fraternity reckon that Pant should be dropped from the playing XI as a punishment for playing such an untimely shot. Former cricketer Reetinder Sodhi is of the same opinion. He said Pant's axing in the final Test won't surprise him much.
Rishabh Pant's axing won't be a huge thing: Reetinder Sodhi
"There was a time when if you played a bad shot and your team suffered because of that, you were made to sit out the next match as a lesson. That is not the case now, Rishabh Pant is your superstar," Reetinder Sodhi said in a discussion on India News.
"But whether a big or small player makes a mistake, a mistake is a mistake. Rishabh Pant would have been spoken to a lot and it will not be a huge thing even if he is made to sit out as a lesson because these mistakes are happening repeatedly," he added.
Former Indian wicketkeeper Saba Karim was also a part of the same panel but he had a different perspective. "He [Rishabh Pant] should definitely play. Has any big cricketer not played a shot like this before and gotten dismissed because of that? It used to happen in a different era, 20-25 years ago," opined Karim. The former Indian selector also believes Pant will learn from these mistakes.
"This is how you learn. You will have to talk to him and make that player understand, so that learns a lot from this. He is a huge asset to the team. We forget very quickly, would we have won the series in Australia if this player had not made runs," he added.
Follow us on Google News