A research says half of the cricket umpires receive verbal abuses
Updated - Nov 6, 2016 1:29 pm
54 Views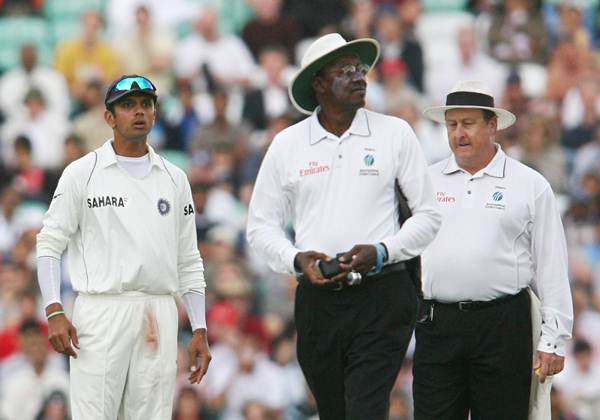 Follow us on Telegram
Cricketers have been known for sledging the opponents on a cricket field and several such incidents have been witnessed over the years. But as the game is getting more aggressive with passing years, the incidents of the cricket umpires facing verbal abuses have mounted.
According to a research conducted by the University of Portsmouth, more than 50% umpires admitted to having received abuses which included swearing and aggressive confrontations. They had gathered the data from a total of 763 umpires from England who responded to the survey, the majority of which were officiating at the recreational level.
An anonymous umpire who has been officiating in Derbyshire for six years revealed 5 live investigates about the issues that he regularly comes across.
He said, "I've had a person spit at me… how would you feel if someone spat at you? I think it's the most deplorable and disgusting thing you could ever think of."
"I've been sworn at… that's a regular thing, every match", he added.
A senior lecturer in sports management at the University of Portsmouth Dr Tom Webb who was one of the academics behind the survey expressed his concerns over the issue. He said, "What we are noticing is there is an underlying trend here and particularly in cricket, given the spirit of cricket, there is an issue and something that needs to be addressed."
The abuses made 40% of the umpires question whether they should continue the profession of umpiring or not. The abuses are not limited to just being verbal as 3% of them made shocking revelations of been physically abused as well. As many as 5 recreational matches were cancelled due to violence.
The head of the England and Wales Cricket Board Association of Cricket Officials, Nick Cousins said, "The game cannot afford to lose these people. If we are being told that large numbers of them are considering giving up the game because of increasing amounts of player abuse, then the one thing we can't do is nothing."
"We'll continue to work hard to improve player behaviour to ensure that players and umpires have a good experience when they take part in the game.", he added.
Fortunately, international cricket does not see so many abuses on the umpires. If there are any attempts of sledging made on them, players have been handed over penalties that ranged from fines to warnings. The rules need to be stricter in the domestic cricket as well to keep the integrity of the umpires intact.
Follow us on Google News