Aakash Chopra picks two new potential cities to have franchises in IPL 2022
BCCI will introduce two new sides in IPL 2022.
Updated - May 24, 2021 11:44 am
18.9K Views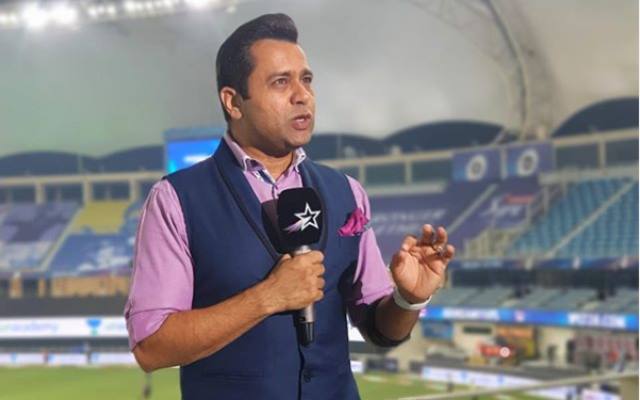 Follow us on Google News
The Board of Control for Cricket in India (BCCI) faces a daunting task of conducting the remaining Indian Premier League (IPL) 2021 in a jam-packed cricket calendar. The gala T20 tournament was suspended midway on May 4 after several players and staff members contracted the COVID-19 virus. Now, BCCI needs to find a window to host the remaining 31 games. While the fate of this year's tournament is in jeopardy, Aakash Chopra has an eye on IPL 2022.
Notably, BCCI will introduce two new sides next season, making the league a 10-team tournament. However, it's still not out which two cities will become the new IPL franchises. Talking of the same, Chopra opined that the cities in the western, eastern, and central parts of India should be included in next year's IPL.
Speaking on his YouTube channel, the cricketer-turned-commentator highlighted five of the current eight IPL teams belong to the north and south region. While Delhi and Punjab belong to the north of India, Bengaluru, Hyderabad, and Chennai are located in the south. Hence, Chopra believes cities in western, eastern, and central parts might get preference for the new sides.
Aakash Chopra names the two new franchises
From the western region, Chopra shortlisted Ahmedabad, Nagpur, and Rajkot as the contenders for the new franchise. He eventually gave his vote to Ahmedabad due to the colossal Narendra Modi Cricket Stadium, the largest cricket venue in the world. Chopra also highlighted that Nagpur stadium is far away from the main city while Rajkot ground only has a seating capacity of 28,000 people.
In the East, Chopra picked Ranchi, Guwhati, and Cuttack as the three potential candidates. However, he went with Ranchi as the frontrunners as IPL games have taken place at the venue. Moreover, the ground has also hosted international matches. At the same time, Chopra also said that the lack of facilities in Guwhati and Cuttack might go against the two cities.
Lucknow and Indore were Chopra's pick from the central region of India. The former opener asserted that the stadium in Lucknow is well-built, and the city has a population of over three crores. At the same time, the commentator also said that the crowd in Indore stadium has been motivating for players, and the venue has also hosted several international and games. However, he gave his final vote to Lucknow.
So, Ahmedabad, Ranchi, and Lucknow were the three teams shortlisted by Chopra. However, only two teams will be introduced in next year's IPL, and hence, the former cricketer went with Ahmedabad and Lucknow as the frontrunners for becoming the new IPL sides.
Indian Cricketers Who Became Poor To Millionaire
Follow us on Telegram