AB de Villiers backs Team India to do well on the tour of Australia
He also termed the Indian bowling attack as one of the best in the world right now. 
Updated - Oct 20, 2018 8:15 pm
1.3K Views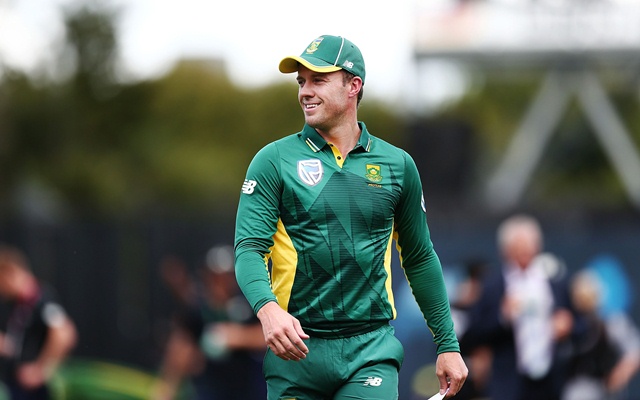 Follow us on Telegram
Former South African skipper AB de Villiers is enjoying the second innings of his life and certainly, he is a much-relieved man since retirement. The Proteas legend is now sitting back and enjoying the drama that unfolds across various parts of the cricketing world and he always has an eye on the Indian team.
He conceded that India has a pretty good chance of getting a good result in Australia. The Men in Blue will be travelling Down Under to play 4 Tests, 3 ODIs and 3 T20Is and with all the mishap that has happened in Australian cricket in the last few months, Virat Kohli and company can consider their chances to be successful are very high.
The 34-year-old recollected how they played good cricket back in England and South Africa, which according to him should give them an edge in Australia. He also termed their bowling attack as one of the best in the world right now.
"They have a very good chance, to be honest with you. They came to South Africa, probably played better cricket (but lost 1-2). Lost in England now but once again first Test was on a knife's edge and could have gone either way, which would have changed the whole complexion of the series," said de Villiers here on Saturday.
"Going to Australia now, I think if they can keep the fast bowlers fit they have a very good chance. I saw some of the guys were not hundred per cent fit (Bumrah and Bhuvi but have recovered now). If they can get all the fast bowlers ready, if not the best, they are one of the best bowling attacks in the world at the moment. And we know what the batting unit is capable of," said the 34-year-old.
India can't let the first Test slip: ABD
One common point in India's heartbreaking series defeats in South Africa and England was the visiting side lost the first Test and giving the momentum to the hosts. According to Mr. 360, letting the first Test slip always has a negative impact on the side.
"They have got to take the opportunity, especially going to Australia. If you slip first Test match there, it becomes a snowball. Actually anywhere in the world, the minute you are playing away from home, the way you start is very important. They slipped in South Africa and England and it snowballed (into a series loss)," said de Villiers.
Follow us on Google News